Brandy's Issues With the Co-Creator of 'Moesha' Led to Major Problems
Brandy starred as the lead character on 'Moesha' for six seasons. The show is now available on several streaming platforms, including Netflix.
Moesha's cultural impact is undeniable. The show chronicled positive Black teenage life unlike ever before. The UPN sitcom aired for six seasons. There was a noticeable change by season 5 in the storyline of the show. As it turns out, much of it had to do with drama behind the scenes. Brandy and the show's co-creator did not get along, leading to a major shift.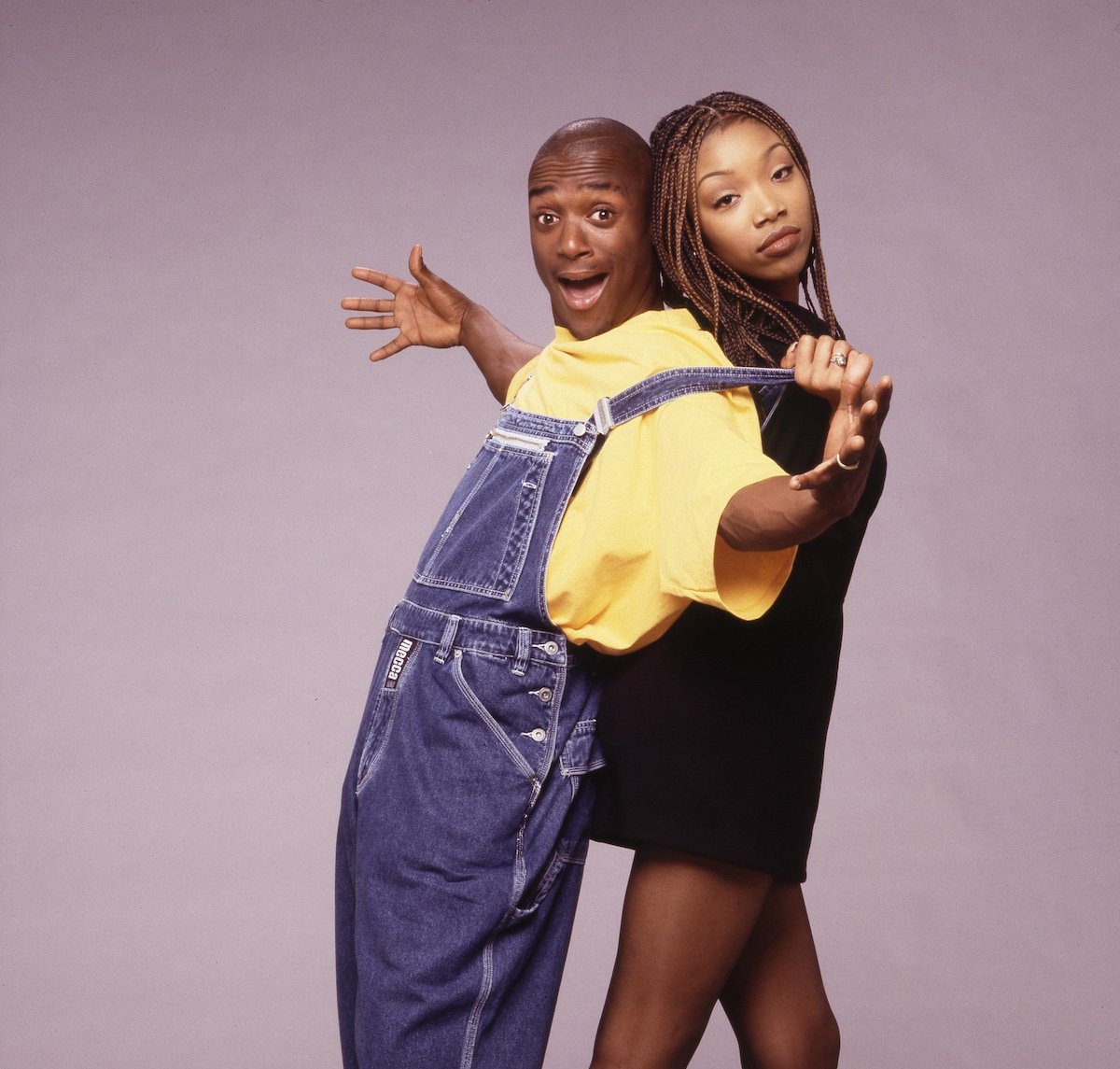 Brandy and her mother clashed with the co-creator; co-creator was fired
Vida Spears is one of the co-creators of Moesha. She was fired from the show ahead of its fifth season due to a power struggle with the show's star Brandy, and Brandy's momager, Sonja Norwood. Sources told the LA Times that tension had been brewing over the direction of the show.
At the time, Brandy also wanted to be named as an executive producer. Spears reportedly opposed that decision. Brandy admitted in a 2002 interview with Oprah that she grew tired of playing Moesha's perfect and high morality personality. The Norwoods preferred that UPN include more dramatic and gritty urban elements in the show. Spears is said to have favored sticking to the show's comedic and more family-oriented roots.
By the show's fifth season, Moesha was beginning her freshman year of college. The show was diverting from a sitcom about a maturing Moesha dealing with an overprotective father to episodes that featured more adult themes. 
The singer also had issues with her co-star
Spears wasn't the only person Brandy had issues with on the set. Despite playing the best friend of Countess Vaughn, the two stars didn't get along off-screen. Brandy confirmed that there were issues between them in a 1998 interview with Vibe Magazine. She insinuated that the feud was a result of Vaughn's jealousy, saying:
I think she's very funny, very talented. I just feel like she wants to be in the position I'm in. People tell her, 'You're the reason why the show's successful.' And she's told me that before. And she's called me a bitch—to my face. She said, 'I'm the reason why the show is successful, bitch.' In front of a lot of people. And I looked at her like, 'Wow.' I couldn't say nothing about her because I wasn't about to. She knows. She wakes up and looks at herself in the mirror and gets disgusted. I don't.
By season 4 of the show, the tension became too much to ignore. Vaughn, a fan favorite, was offered her own spinoff. During one episode, viewers were introduced to the spinoff idea by having the episode centered around Vaughn's character Kim, and her mother Nikki. 
After the characters graduated high school, Vaughn left Moesha for her show, The Parkers. The show aired for five seasons on UPN. Brandy made one appearance on the show.
Countess Vaughn and Brandy have since made up
Their feud continued for years to come. But in 2015, Vaughn issued an apology to Brandy. In a lengthy Instagram post, she wrote in part:
At the end of the day I had to learn in [sic] find myself why not be friends when we're both talented, Why call you names when your [sic] just an amazing person? I'm proud of you for being you and working to rise to the best you inside of you. You are an amazing being with amazing God-given capacity.
Vaughn is expected to participate in a potential Moesha reboot. The reboot is reportedly in the works.