Brandy Reveals Whether or Not a 'Moesha' Reboot is Still Happening
'Moesha' ended with a suspenseful cliffhanger. The cliffhanger was set to be revealed during the show's subsequent spinoff but never happened. Now, Brandy says a reboot remains in the works.
Brandy will always be synonymous with her popular 90s sitcom character in Moesha. The show aired on UPN for six successful seasons. Fans were shocked after the show came to an abrupt end following Season 6 with a major cliffhanger. A reboot has reportedly been in the works for some time. Brandy is now giving an update on whether or not a reboot is actually coming.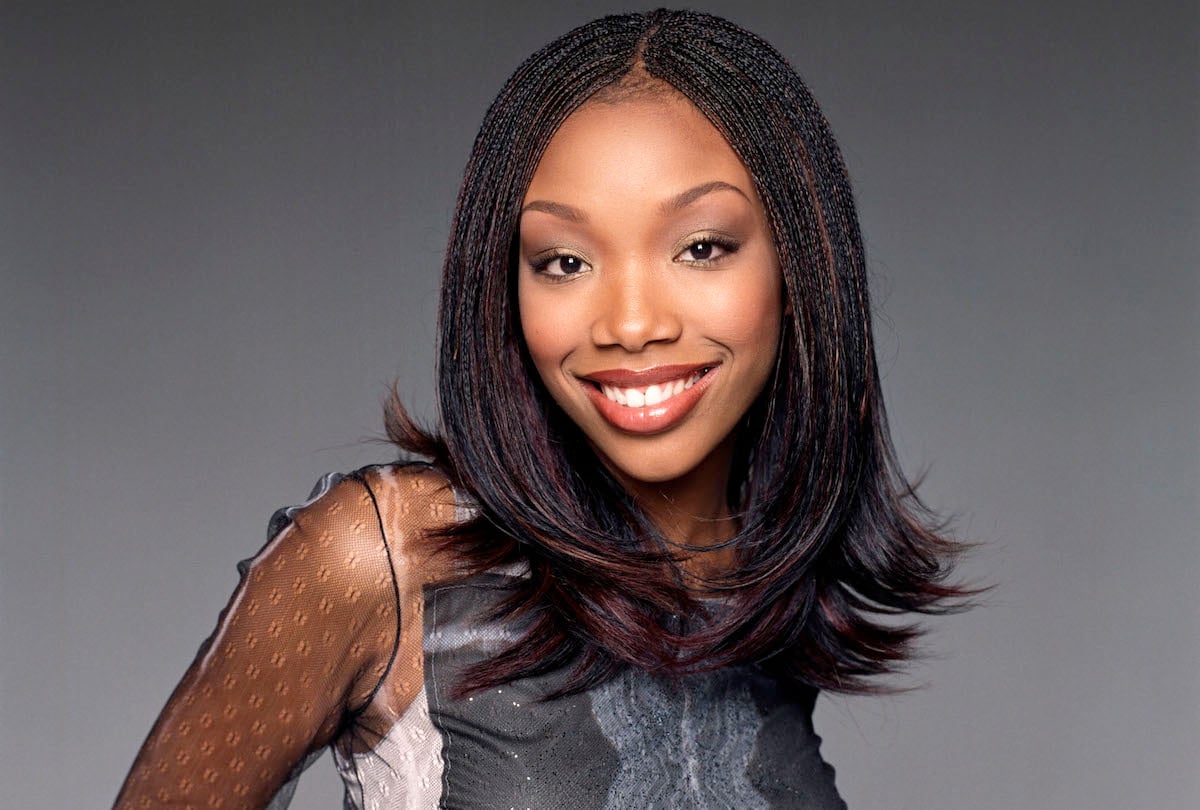 The series ended with a major cliffhanger
Season 6 of Moesha chronicled Moesha and Hakeem rekindling their romance. Simultaneously, Moesha's BFF Neicy begins dating Hakeem's roommate, Jerome. The girls' other roommate, Alicia, also begins a relationship.
The last two episodes of season 6 followed all three relationships heading to the next phase. Jerome finds a positive pregnancy test in the girls' dorm suit, leaving the question of which couple is expecting. Hakeem and Moesha rush to Moesha's parents' home, explaining they something important news to share. 
Related: Social Media Users Are Blasting 'Moesha' As a 'Problematic' Character
Many believe Moesha or Neicy could be expecting. But, Alicia is also suspected as she displayed signs of morning sickness. The season 6 finale ends with no answer regarding which girl is pregnant. 
The show was canceled after the sixth season. Per a July 2001 report from Entertainment Weekly, the cancellation came as a result of low ratings. But, the report also notes that the expectant mother was to be revealed on the Moesha spinoff, The Parkers. "The mama-to-be will be revealed this fall on the "Moesha" spin-off "The Parkers." In fact, look for Brandy to guest-star," the report notes.
Brandy says a reboot of sorts is still possible
Fans have always demanded a true resolution to the series. The cast reunited on the FOX daytime talk show The Real and discussed that a reboot was in the works. However, progress stalled.
Related: Did Brandy Date Her Moesha Co-Star, Fredro Starr?
In a recent interview with The New York Times, Brandy says that a reboot is still possible. "Yes, there are still talks about that because I feel that we owe it to the fans, because it was a cliffhanger," she says. "We didn't end on the best note with our fans. I definitely feel that we should give them something special, and that's all I can say about that. But I'm working on it!"
It's unclear who is set to participate in a reboot. Co-stars Yvette Wilson and Lamont Bently have both passed away since the series ended. 
The singer is now starring in an ABC comedy-drama
Until Moesha fans have a rebooted series, they can watch Brandy on the new ABC comedy-drama, Queens. The show follows a popular 90s rap group, Nasty B—–s, who reunite after 20 years for a second chance at fame. Brandy says the role is a dream come true.
"To have women of color together in a group, fighting for friendship, fighting for sisterhood, even through their drama and their struggles — to see this is just going to blow people away," she tells the NY Times. "I just hope it inspires other shows to be as diverse. It's a great time for people of color on TV, and I just love that I'm still a part of it.
Queens airs every Tuesday on ABC at 10p EST.