Bravo Exec Explains Dangers Lurking Behind 'Below Deck' Spin-offs, but Fans Already Witnessed Yachting's Hazards
Bravo executive Noah Samton recently explained why the new Below Deck spin-offs pose new hazards and dangers. But fans of the show already know that yachting can be a deadly game. From injuries sustained on the boat to a near-death experience, Below Deck shows the dangerous realities of boating. Even though no one was injured, Below Deck Sailing Yacht Season 2 featured the worst boat crash in the franchise's history. But what makes these new spin-offs especially treacherous?
'Below Deck' spin-offs feature more guest adventures with the crew
Samton explained that the locations in the new series are for thrill-seekers. "These are people who spend a lot of money on adventure excursions to paraglide or explore glaciers," he told Vanity Fair, Bravo's The Daily Dish reported. "These are not the same people who want to get a tan and drink 20 margaritas on a boat."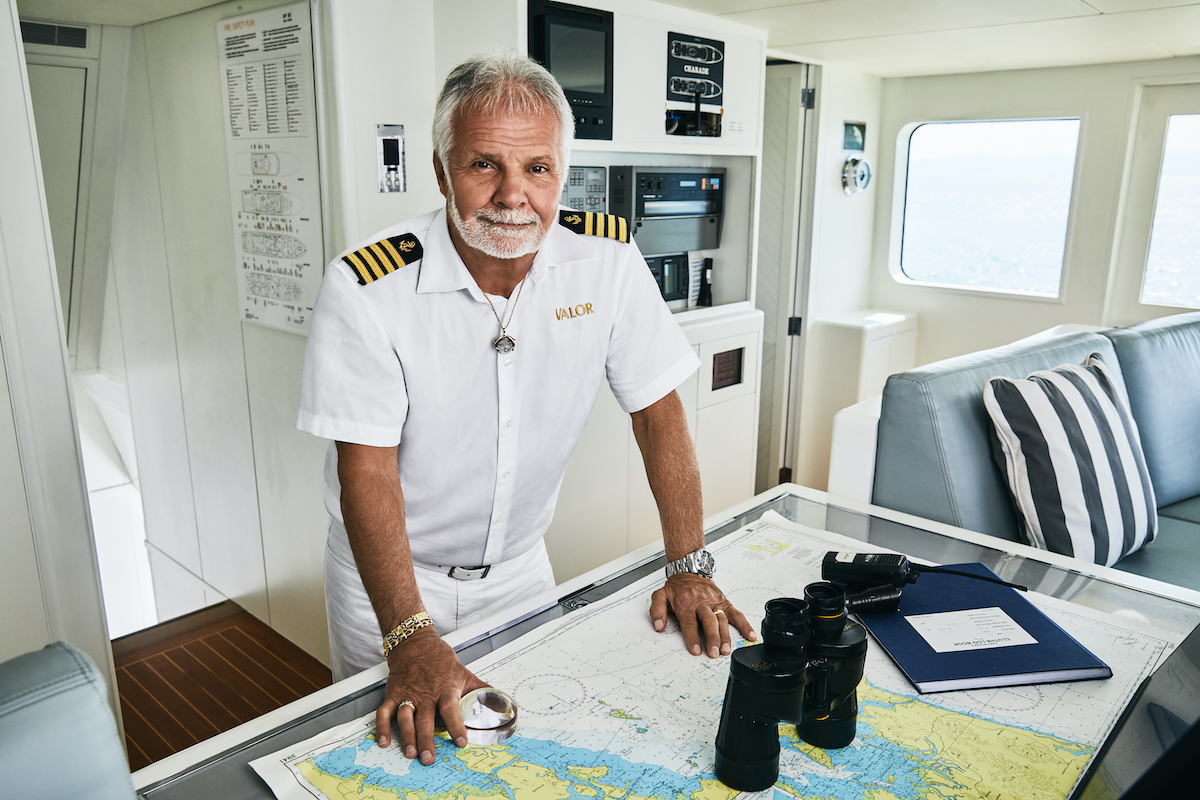 "We're shooting in the fjords," he added. "So the water's a lot colder. If you fall in there, it can be dangerous." Plus, "There's a lot of diving, scuba diving, snorkeling, spear fishing, and the cast actually gets involved in a lot of the diving excursions." Below Deck crew have already taken on some pretty wild adventures with the guests. This includes cave exploration, fishing trips, and a wild ATV adventure.
'Below Deck' guests have already had a brush with danger thanks to booze
Also, guest hazards are seen often fueled by alcohol. One guest insisted on sleeping on the aft deck because she was too drunk to walk to her cabin. She finally stumbled to her room, but the crew would have had to stay up the entire night to watch her in case she drunkenly tumbled off the yacht. Also, Johnny Damon's wife got into a heated altercation with a man who owned a neighboring yacht. The exchange became so intense, the man had to be carried off of the boat.
Most notably, Captain Lee Rosbach asked a guest to leave the charter after she refused to listen to him and she went night swimming while intoxicated. She continued to mock Rosbach from the water while he steamed at her from the swim platform. He explained why he was so angry.
RELATED: 'Below Deck': Captain Lee Reveals He Was Prepared Put Delores in Handcuffs To Remove Her From the Boat
"Delores diving into the water is the ultimate f–k you to the captain," Rosbach said in a confessional. "She's drunk, it's dark, I don't need somebody jeopardizing their own life on my watch," as he talks, cameras capture the guest swimming away in the dark ocean. "That is not f–king going to happen."
'Below Deck' crew had some dangerous encounters
The closest brush with death on the show occurred when deckhand Ashton Pienaar was dragged into the ocean when a line wrapped around his ankle. A fast-acting cameraman freed Pienaar's leg and he swam to the tender being towed behind the yacht. But Rosbach shivered thinking about how the outcome could have been. "We weren't from 30 seconds of him dying and I have to call his parents and tell them their son is dead," Rosbach said in a confessional. "And I'm responsible. I don't know how I'd deal with that. I have kids. And I don't know how I'd make that call."
RELATED: 'Below Deck Sailing Yacht': Captain Glenn Reveals the Season 2 Boat Crash Resulted in $20,000 Worth of Damage
Also, the Below Deck Sailing Yacht boat crash was no joke. Captain Glenn Shephard described the impact to Showbiz Cheat Sheet, admitting he feared the worst. "That particular [accident], I felt it," he shared, adding that he wasn't injured but "felt the impact."
"And when I'm feeling the impact I'm fearing the worst and thinking 'Oh my God this is really, really bad,' he said. "In the end, it's not quite as bad as I feared. So I may have overreacted a little bit. But yeah, it's pretty serious."