Bravo Personalities Find That Watching Their Show Inspired Them to Get Sober
Although reality television often features drunken behavior, some cast members find that seeing what they are like when they are drunk has inspired them to lead a sober life.
A number of Bravo reality cast members have changed their relationship with alcohol after either seeing themselves drunk on the show or finally wanting to make a positive change in their life.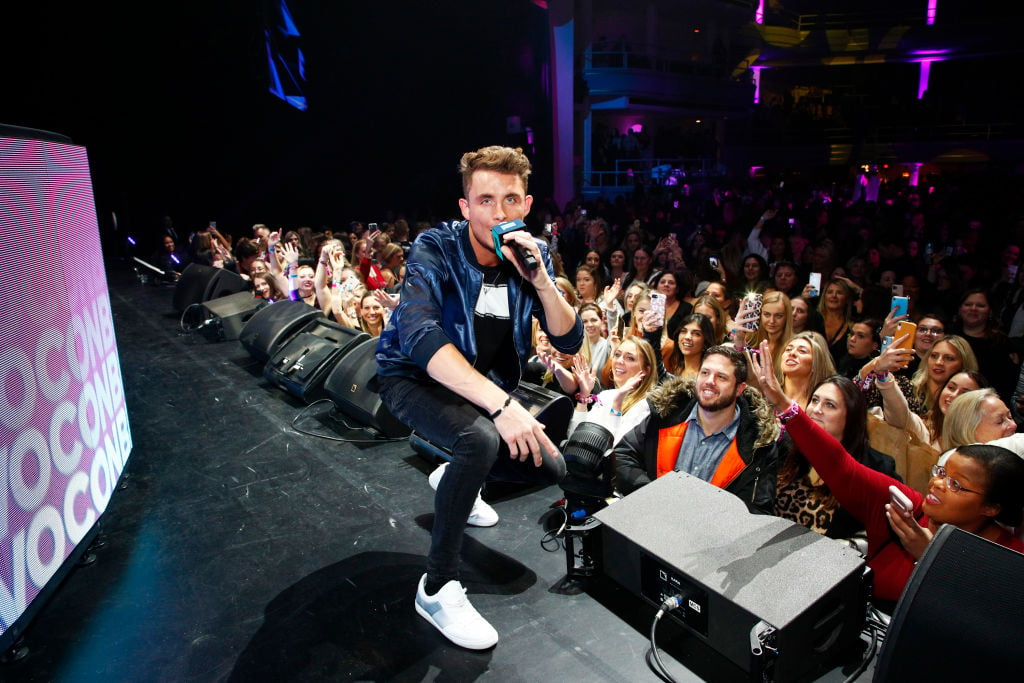 A recent shocking Instagram Live video of Kelly Dodd from The Real Housewives of Orange County showed her clearly inebriated and ranting about the pandemic. Fans picked up the video and it went viral on social media. Although Dodd hasn't made a statement since the video went public, others have watched what they were like while drunk and made a change.
Two members from 'Vanderpump Rules' are now sober
Lala Kent and James Kennedy from Vanderpump Rules are both sober thanks in part to the show. Kennedy would show up drunk for his D.J. shifts at SUR. Cameras captured him fat-shaming Katie Maloney-Schwartz while he was inebriated, which eventually led to him getting fired.
He made several attempts at sobriety but recently found success when boss Lisa Vanderpump offered her support. She called him every day for months to make sure he wasn't drinking.
Also, Kent got sober after trying to deal with the death of her father using alcohol. She tried to stop drinking during season seven but told Page Six she drank during a group trip to Mexico. "Through Season 7 I wasn't drinking up until we went to Mexico," she shared. "So I had suffered the loss of my dad and was picking up the bottle every day and once we started filming I said, 'I'm not drinking during this time.' So a lot of the time until Mexico I was not picking up alcohol."
These 'Below Deck' cast members didn't like their behavior
João Franco from Below Deck Mediterranean announced he was sober in March after significant soul searching. His drunken "alter ego" would often be to blame for bad behavior when the crew partied too hard. But a trip home to see his family was when he was ready to stop for good. "I don't do drugs, just drink. But I drink too much! Not everyday," he shared on Instagram.
Franco continued, "It's just when I do I have no off switch, no way of controlling myself and nobody around me who is capable of stopping me or slowing me down. Absolutely no recollection of the entire night, except a few flashbacks of arguments or fights with people. I am an aggressive and stubborn drunk. I'm literally a steam train firing at full taps on both cylinders and on the verge of derailing! This is to say I'm done."
Another crew member who said he made changes because of his drinking was Ashton Pienaar from Below Deck. He too exhibited some intensely negative behavior while drunk last season. During the reunion, he said he watched himself become violent on the show. "I'm making serious changes in my life because I'm not proud of the person I saw on camera that night," he adds. "And I am extremely sorry. I have amazing relationships with all the women in my life. And the way everything has turned out and the way everything seems out there. In the real world now, the labels I'm being labeled with I'm extremely ashamed of."
Carl Radke from 'Summer House' is sober too
Carl Radke from Summer House just announced he stopped drinking as a result of watching his behavior on the show. He revealed he was now sober to host Marshall Sandman on an Instagram Live of Spilling the QuaranTea.
"You kind of forget about the cameras to some degree, I think," he admits. "Part of what I struggle with, and it's very clear this season, what's hard to watch…my alcohol intake…I had a rough summer, had some relationships kind of fall through romantically. I think some of my behavior obviously helped that along. Also professionally I had some stuff that went on that doesn't really get shown. So I hit the bottle; it's been hard to watch, so I'm trying to make right, over the last few months. I've actually been sober."