Bravo's Andy Cohen Celebrates Huge Change to New York's Surrogacy Laws
Days after announcing his recovery from coronavirus, Andy Cohen is celebrating another victory. On April 2, New York lawmakers ended a ban on gestational surrogacy in the state, a change the Bravo talk show had been fighting for over a year to achieve. 
Cohen welcomed his son Benjamin via gestational surrogate in February 2019. But he had to go to California to make his dreams of becoming a father a reality. That's because New York was one of a handful of states banning the practice of hiring a woman to carry a child to whom she is not genetically related. Now, other would-be parents in New York will have an easier path forward than he did. 
Andy Cohen thanks Andrew Cuomo for his support 
In a jubilant Instagram post, the Watch What Happens Live host thanked New York Governor Andrew Cuomo for his support of efforts to legalize gestational surrogacy in the state. 
"THANK YOU GOVERNOR CUOMO! Not only has he brilliantly led NY through this pandemic, because of him tonight the ban on surrogacy in New York will be REVERSED!" Cohen wrote. 
"The passage of the Child-Parent Security Act means thousands of New Yorkers who struggle with infertility, cancer survivors, and LGBTQ will have a chance of a family. It was an honor working on this initiative with the Governor, and thrilling to have some good news in the midst of so much sadness. Thanks to @familyequality for helping me lend my voice to this campaign."
Cohen was separated from his son after testing positive for coronavirus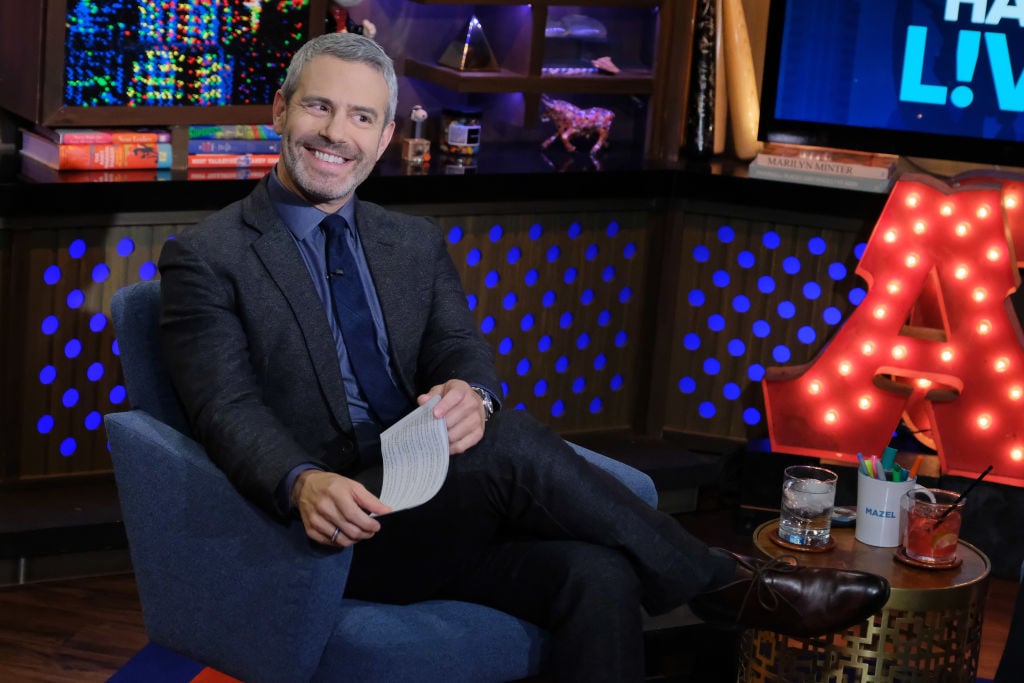 On March 20, Cohen revealed that he had tested positive for coronavirus. As a result, he'd be continuing to self-quarantine. Not only did that mean pausing work on his Bravo show, but the 51-year-old also had to be separated from his 1-year-old son. 
When the two were finally reunited on March 31, it was a truly special moment.
"I've hosted reunions for years, but yesterday's was the best one yet," Cohen shared on Instagram.
The reunion wasn't quite what he expected
While Cohen had been eagerly anticipating seeing his son again, he admitted that it wasn't exactly as he imagined.
"He, I guess, thought I was out of town or I don't know what," he told Today's Savannah Guthrie and Hoda Kotb.
Look, I'm a romantic. I've been sitting in my room thinking of nothing but seeing him again, watching him on the nanny cam," he went on to say.
"It was a delightful reunion," Cohen explained. "I can't say that it was one for a movie. I joined him playing blocks. He immediately started knocking down what I was making, but he was delighted. His face lit up. He touched me a lot. It was very sweet. I'm still kind of trying to social distance from him as much as I can even though the doctors say it's OK."
Read more: Andy Cohen Reveals He's Asthmatic and Shares How He Managed COVID-19 Symptoms
Check out Showbiz Cheat Sheet on Facebook!