Bravo's Dr. Imani From 'Married to Medicine LA' Expresses Concern for Kanye West
Psychiatrist Dr. Imani Walker from Bravo's Married to Medicine Los Angeles shared that she is concerned about rapper Kanye West's mental stability.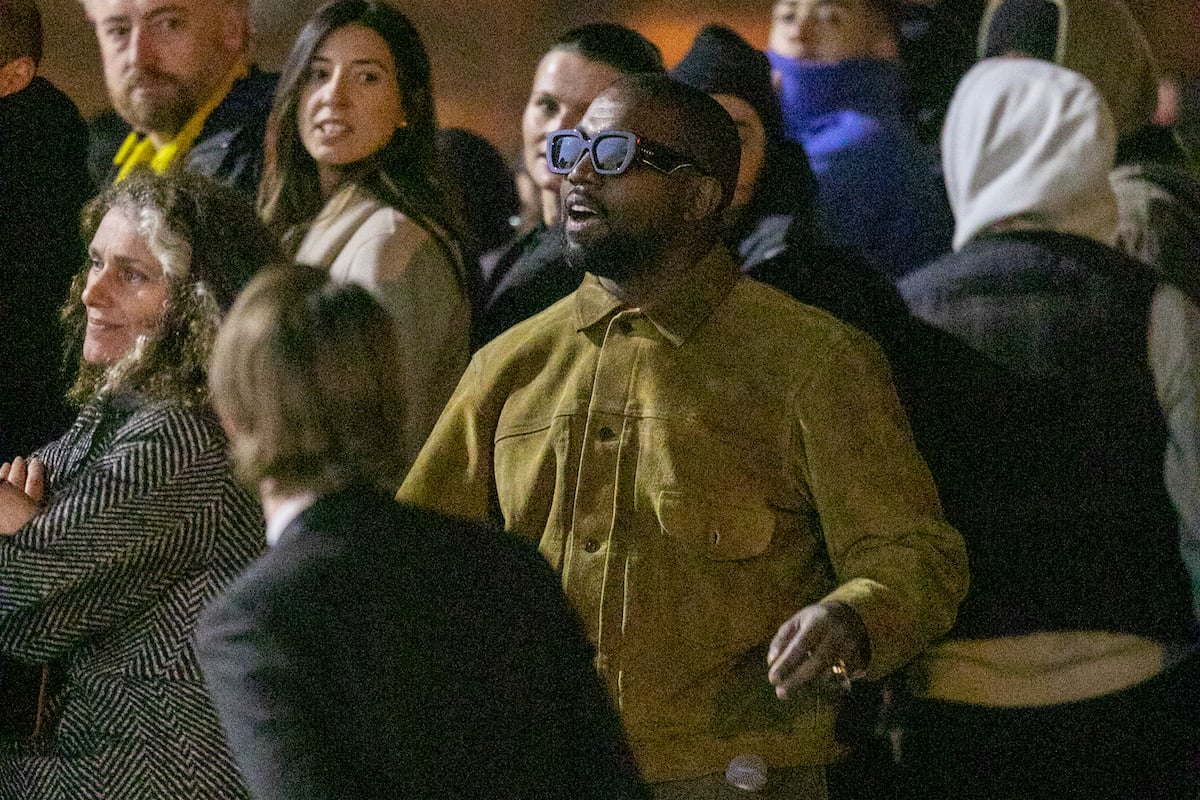 Walker tweeted, "Kanye is very ill. This is mania. I understand how frustrating this can be but this is truly what bipolar disorder can look like. It's sad that he has no insight currently to get better. I hope he does find help and soon."
She added that "being mentally ill and wealthy can make matters worse" in the thread too. Walker also shared that she's been a psychiatrist for over 10 years and confirmed from what she is seeing is that "he is ill."
Walker believes West has bipolar disorder
In a string of tweets, Walker interacted with fans and discussed what she believes to be occurring with West. She also added that she is a fan of West, but she confirmed that she believes he has bipolar disorder.
West recently announced that he planned to run for the presidency, plus he criticized historic Underground Railroad conductor Harriet Tubman during a political rally. He insisted that Tubman "never actually freed the slaves, she just had them work for other white people," the Associated Press reports.
RELATED: Fans Think Kim Kardashian West Is Supporting Kanye West's Campaign 'for the Wrong Reasons'
Related post url: 
Walker believes that West is suffering from delusions. "I do believe that he *currently* believes that. He is not stable regarding his current symptoms. If he accepts treatment, he may (very likely) disagree with this statement. He's suffering from being delusional right now," she tweeted. Adding, "Just to put this in perspective… Remember when he shaved his head at the MTV Awards and dissed Taylor Swift? Look at his head today and the 2020 written/shaved (?) in his head."
She also observed how West's musical genius is sometimes backed by his unmedicated mania. "The mania in the past helped fuel his musical output. That's why a lot of artists with bipolar disorder refuse to take or continue to take medication. The problem is when your mania gets so bad that your artistical output goes down the drain (like his last album)," Walker tweeted.
His family hasn't intervened to the same extent as Britney Spears' family
Walker also addressed why West's family hasn't tried the same tactics as singer Britney Spears' family. After years in the public eye, Spears had a mental breakdown in 2007. This led her family to appoint father Jamie Spears as her co-conservator in 2008 along with a lawyer, USA Today reports. That conservatorship is now in question as fans believe Spears is being held against her will.
"Because his family hasn't intervened to the extent that Britney Spears' father did. Also, just bc these are two separate people with the same disorder, doesn't mean Ye is experiencing perhaps the severity of symptoms Britney did," Walker replied.
RELATED: Why Kim Kardashian West Was Once 'Concerned' About Kanye West Running for President
Related post url: 
She added this logic to West's recent announcement that he planned to run for president. "A delusion is defined as a 'firm, fixed, false belief.' Remember the 3 Fs when it comes to delusions. Delusions of grandiosity is a symptom of mania like we are seeing here. It doesn't quite make sense to have a 'campaign rally' so late into 2020 right?" Walker also shared she recorded a new podcast episode where she planned to discuss bipolar disorder.