Bravo's 'Summer House': Hannah Berner and Luke Gulbranson Weren't Speaking to Each Other Before the Reunion
Hannah Berner and Luke Gulbranson's relationship on Summer House was far more complex than viewers may have realized. After a summer of flirting, followed by nights of hooking up, Berner recently shared that their relationship took a huge hit when the season aired.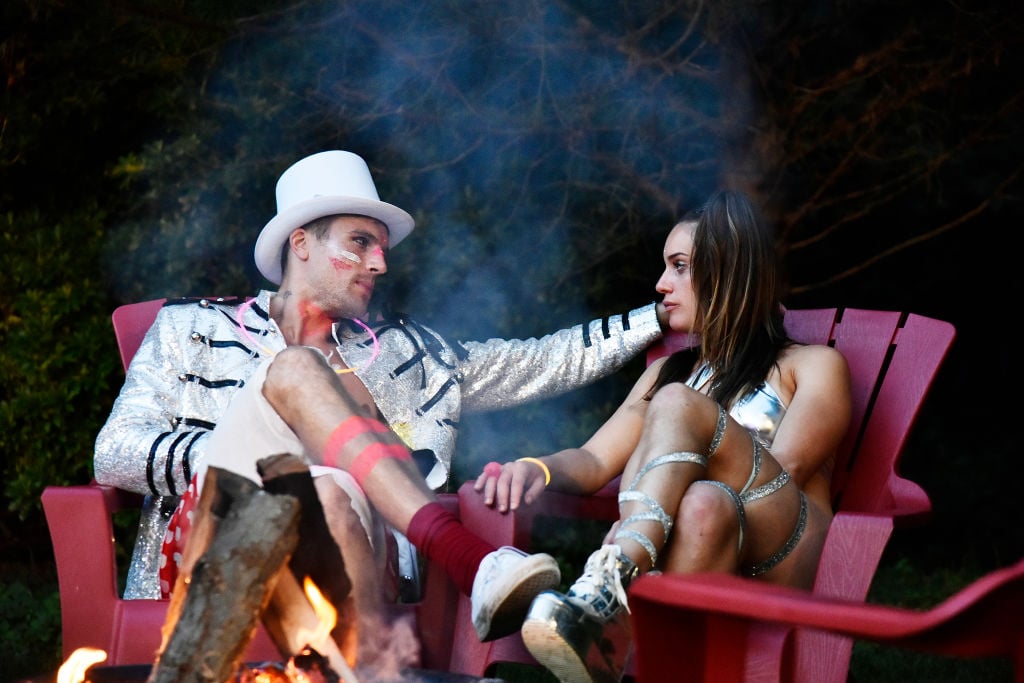 They endlessly flirted half of the summer. But when Berner finally decided to give the relationship a shot, she learned Gulbranson was seeing another woman in the city at the same time. On the show, she seemed to be chill that he was dating someone else.
However, she recently revealed seeing the summer re-hashed on the show brought up new emotions, which led to the two to simply stop speaking. In fact, she still wasn't talking to Gulbranson when they met (virtually) for the season 4 reunion.
They had gotten into a fight before the reunion
Berner shared on Bravo's The Daily Dish podcast that she and Gulbranson started fighting when the season started airing on Bravo. "When the season aired, we got into some fights," she said. Adding that "the Jelena thing" became problematic. But also, she became heated seeing close friends Paige DeSorbo and Amanda Batula getting a little too involved in her relationship too.
"At one point, I was like, don't talk to me. During the season, we didn't talk for two and a half weeks," she added. "We actually weren't talking right before the reunion." 
Even though she had Gulbranson on mute, the two got into a spat right before they filmed the reunion.
"We had just gotten into a fight when the reunion happened," she admitted. "And then after the reunion, he called me and like, we're still in just this kind of complicated place where like we love each other, we care for each other. We are very attracted to each other. But, it's not in a place where I think either of us want to date. We're always just treading in dangerous waters."  
They got back on track after the reunion aired
Now that the season has ended, Gulbranson and Berner can return to some sort of normalcy … kind of. "So grateful for this season of Summer House. The fights, fireball, and fingering were all worth it," Berner shared on Instagram, along with a cute picture of the couple.
"Thank you to my housemates and the greatest production team to enable our bad behavior," she continued. "Also, even though we got into a stupid fight right before the reunion, Luke and I are good now. I don't know who he is going to be in my life, but I'm fortunate to have met someone so good looking." 
Gulbranson also seems to always have Berner's back too. He was angry when Berner was treated harshly during the drama between Jules Daoud and Jordan Verroi. Verroi told the housemates to decide if he or Daoud would remain in the house. Berner was slammed when she didn't immediately side with Daoud.
 "A lot of people were very mean to Hannah and Carl [Radke] about things that had happened," he said on the Behind the Velvet Rope with David Yontef podcast. "Carl saying 'Get out of the house' and then people saying 'Hannah, why didn't you stick up for her?' You know, they were calling Hannah a racist and all types of things, which is not true. And horrible."