Bravo's 'Summer House': Kyle Cooke Thinks Jules Daoud and Jordan Verroi's 'Pettiness' Got Them in Trouble
Summer House producers shared insight into the series and revealed that Kyle Cooke blamed Jules Daoud and Jordan Verroi's pettiness for the drama.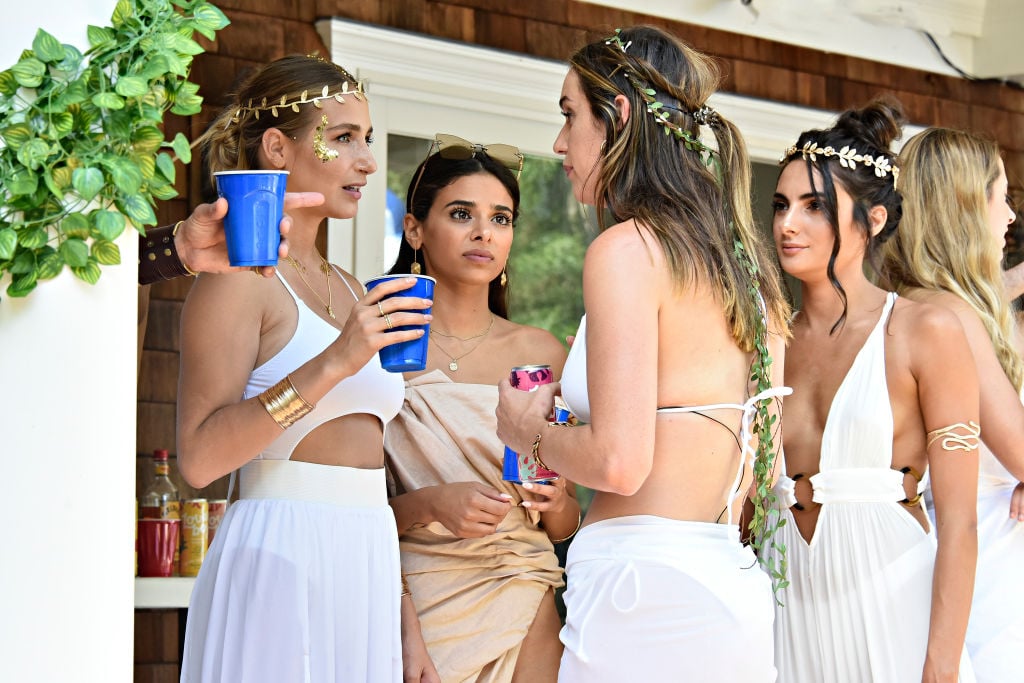 During an "inside secrets" pop up episode, the cast mulls over histrionics Daoud and Verroi created in the house. Daoud and Verroi dated briefly but once Verroi tired of her, he suggested to the cast that they chose between the two. Daoud then kicked Verroi out of the bedroom and he ended up couch surfing.
The demand to chose between the two became a point of contention with the cast. Both Cooke and Carl Radke suggested Daoud and Verroi both leave. "In a house, you gotta bring something to the table — be the life of the party, cook, help clean up," producers added in the episode.
Carl Radke says Daoud and Verroi broke one huge house rule
Radke was insistent both Verroi and Daoud leave. In fact, he later told both of them he didn't want either at the house.
At the party, Daoud approached Radke to ask about why she's being excluded. That's when he laid into her. "I don't want you in the house anymore," he said to her. "That's it. I don't want Jordan here anymore." As he speaks, Verroi enters into the conversation. Verroi ends up storming off and never returns. Meanwhile, Daoud remained but was in tears.
But Radke says they broke a big house rule — trying to kick someone out of the house. "It's a group decision, not theirs," he shared.
The drama caused significant issues with the cast
While the majority of the cast seemed fine with allowing Daoud to remain, Hannah Berner tried to remain neutral. Berner was close friends with Verroi and met Daoud through him. She was painted as being unsympathetic to Daoud and received significant backlash as a result.
Luke Gulbranson shared on the Behind the Velvet Rope with David Yontef podcast Berner was even called a racist for not backing Daoud.  "I feel like a lot of people felt like the cast were bullies [to Daoud]," he said.
"A lot of people were very mean to Hannah and Carl [Radke] about things that had happened," he continued. "Carl saying 'Get out of the house' and then people saying 'Hannah, why didn't you stick up for her?' You know, they were calling Hannah a racist and all types of things, which is not true. And horrible."
Gulbranson and Daoud had their own "moment" during the reunion. She called him a  "misogynistic a**hole" for being angry when she didn't hook up with his friends. He then revealed she tried to hit him when they were riding in an Uber. "I invited you and Paige [DeSorbo] over to my friend's for a Fourth of July barbecue and have fun, correct," Gulbranson recalled during the reunion. "And you guys did have a good time. And that night you go, 'Oh my God your friend is so hot. I want him to come to the Fourth of July party. I want him to sleep in my bed with me and be with me.' Friend comes out …"