2021 Emmys: Ewan McGregor Wins Outstanding Lead Actor for Limited Series or TV Movie
The Emmy Award for Outstanding Lead Actor Award for Limited Series or TV Movie found its winner. For his performance in Halston, Ewan McGregor won the lead actor Emmy, beating out his competition.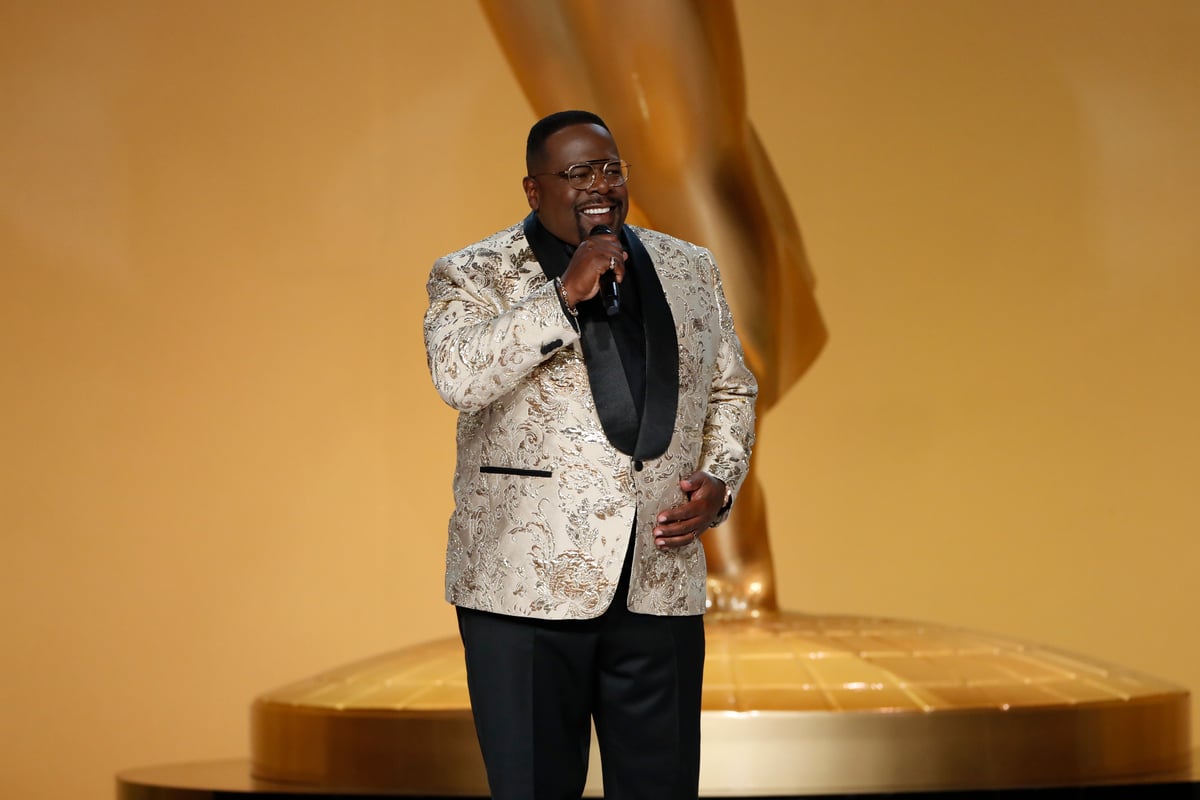 Some early predictions favored Paul Bettany for his work in 'WandaVision'
Award shows generate tons of excitement. However, some fans can't wait to hear official results. This then leads to speculation and front-runners.
WandaVision was the second most nominated TV series, just behind The Crown and The Mandalorian. Paul Bettany starred as the Vision. Caught between simple family life and learning a terrible truth, his role created huge tension with his co-star Elizabeth Olsen.
An article from Variety pointed to a particular moment for his high chances, "Bringing this role to TV afforded him the opportunity to deliver the defining line of the series (and perhaps of television this year): 'But what is grief, if not love persevering?'"
Of course, every nominee brought huge competition to the table. Hugh Grant's work in The Undoing already earned him nominations for best actor at the Golden Globes and the Satellite Awards.
While the Disney+ Hamilton show exploded in popularity, it combined theater and cinematography. With two powerful performances, the Tony Award-winning musical pit Lin-Manuel Miranda's Alexander Hamilton against Leslie Odom Jr.'s Aaron Burr — quite a familiar rivalry.
Netflix's Halston failed to charm critics, however, Scottish actor Ewan McGregor's performance certainly did. While in the role, he brought enough charisma to charm his way to a nomination.
Ewan McGregor won the Emmy for Outstanding Lead Actor in a Limited Series or TV Movie
Then, the 73rd Primetime Emmy Awards announced the Outstanding Lead Actor in a Limited Series or TV Movie winner and audiences held their breath.
Paul Bettany, Hugh Grant, Lin-Manuel Miranda, Leslie Odom Jr., and Ewan McGregor waited in anticipation.
Ultimately, as the victor of the Emmy Award, Ewan McGregor then stepped onto the stage to claim the gold statue.
McGregor admitted that following Kate Winslet's acceptance speech was difficult. However, he went on to thank everyone who worked with him on Halston and his friends and family.
The Emmy for Outstanding Lead Actor marks the first win for 'Halston'
Ewan McGregor's Outstanding Lead Actor marks the first Emmy Award win for Halston.
The four titles competed in various categories at the Creative Arts Emmy Awards on September 11 and 12, however, only Hamilton and WandaVision took home awards.
Hamilton secured a win for Outstanding Technical Direction, Camerawork, Video Control for a Special. WandaVision took home Outstanding Fantasy/Sci-Fi Costumes, Outstanding Original Music and Lyrics, and then Outstanding Production Design for a Narrative Program (Half-Hour or Less).
Awards give a huge boost to titles, even if critics view them poorly. The work X poured into his role benefits Y's entire cast and crew.
The 73rd Primetime Emmy Awards began Sept.18, 2021, at 8:00 PM EDT.
RELATED: Will' Mare of Easttown' Have a Season 2? Could the Limited Series Continue?