'Breaking Bad' Created Mike Ehrmantraut's Character After Bob Odenkirk Was Too Busy to Film
AMC is a network that has been responsible for many popular television shows over the years, from The Walking Dead to Mad Men. The network has earned a reputation for being fierce and fearless, unafraid to launch shows that challenge and inspire viewers.
One of AMC's most popular shows is Breaking Bad, a series that aired from 2008 through 2013 and received massive critical acclaim. While the show introduced many noted characters into the pop culture lexicon, one of the most popular was the character of Mike Ehrmantraut, a "fixer" who made up in charm what he lacked in chattiness. Interestingly enough, Mike was never written into the show's original script and was created at the last minute to solve a pressing scheduling conflict. 
'Breaking Bad' is one of AMC's most acclaimed series
Breaking Bad debuted on television in 2008. The show told the story of a mild-mannered high school chemistry teacher named Walter White who is diagnosed with advanced lung cancer. Determining not to leave his family in financial crisis in the case of his death, Walter enlists the help of one of his former students, Jesse Pinkman, and begins cooking meth in order to keep his family from struggling.
In the process of Walter's eventual descent into dark criminal dealings, he runs across many interesting characters — including the laconic, senior "fixer" for the shady lawyer Saul Goodman, Mike Ehrmantraut, played by veteran actor Jonathan Banks.
Mike Ehrmantraut was a character created at the last minute
While Mike quickly became a fan-favorite, Ranker.com reports that the character was actually written in at the very last minute. Reportedly, Bob Odenkirk, who played Saul Goodman in Breaking Bad, was unavailable to film every episode in his four-episode first season arc, due to other contractual obligations, so they decided to write in a character who would be able to convey the necessary plot points in those episodes.
Of course, Mike (and Saul Goodman) became so wildly popular with fans that showrunners decided to keep them in the series right up until the final few episodes. Jonathan Banks, who has been acting in Hollywood for decades, found a whole new group of fans, thanks to his work as Mike — and has reprised the role in one other major show in the Breaking Bad universe.
The character of Mike Ehrmantraut is now a fan-favorite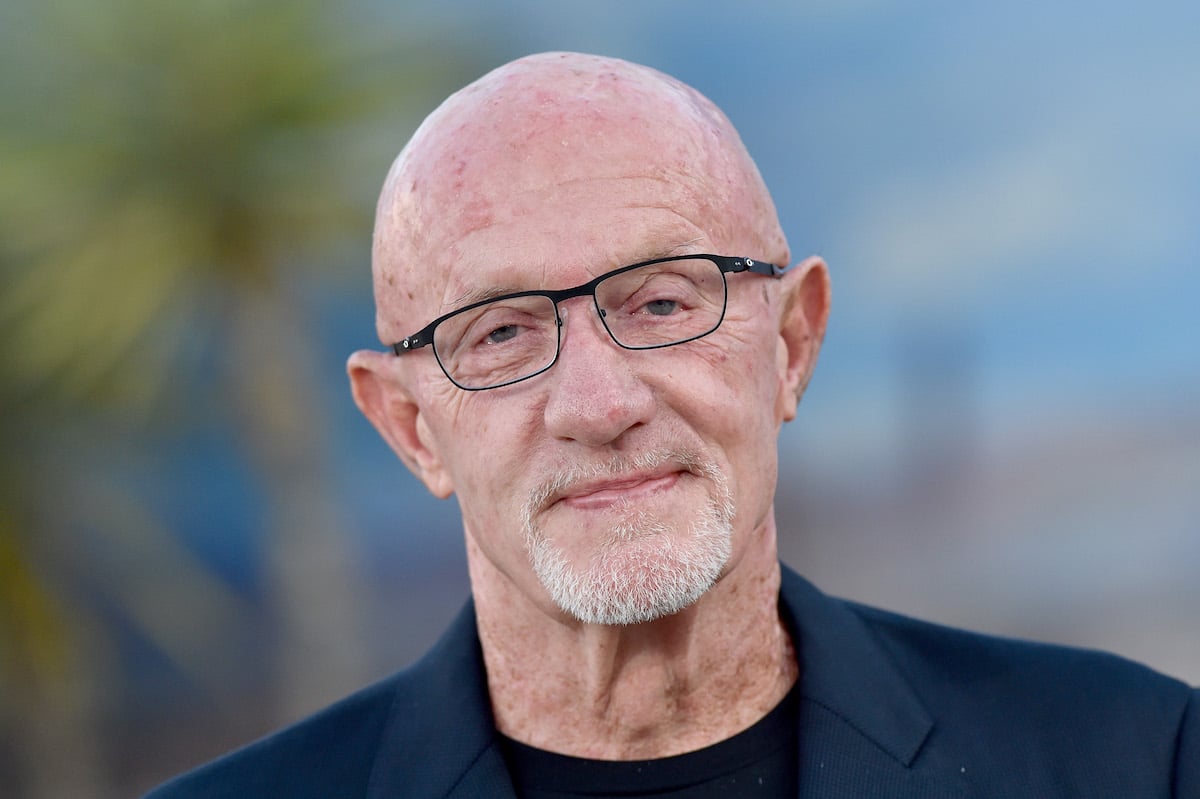 Not only did the character of Mike Ehrmantraut steal his scenes in Breaking Bad, but he went on to experience much more character development in the Breaking Bad spinoff show, Better Call Saul. The show premiered on AMC in 2015 and tells the backstory of Saul Goodman (also known as Jimmy McGill) as he develops his interactions with various figures in the criminal underworld. It also dives deep into the life of Mike Ehrmantraut before he was Saul's fixer, detailing his fall from grace as a police officer and the manner in which he becomes involved in the drug world as an enforcer and advisor.
Jonathan Banks has earned major critical acclaim thanks to his work in both Breaking Bad and Better Call Saul, and to date has earned a staggering five Emmy nominations for his portrayal of Mike. With the show's sixth and final season scheduled to air in early 2022, fans will have the opportunity to enjoy Banks as Mike one last time, before the curtain ostensibly closes on the character of Mike for good. Stay tuned to Showbiz Cheat Sheet for all the latest entertainment news!
RELATED: 'Breaking Bad': Gus Fring's Gruesome Death Scene in 'Face Off' Was Inspired by a Real Event