Brendan Fraser's Messy Divorce Hurt His Fortune and Set Back His Acting Career
After a public divorce in 2007 and a lengthy break from Hollywood, the future looks bright for actor Brendan Fraser. The former A-list star has faced decades of difficulties that brought him to a low point. Now, with a role in an upcoming Martin Scorsese film and an outpouring of support from fans, Fraser hopes to turn past tribulations into a comeback worthy of a '90s blockbuster.
Brendan Fraser and Afton Smith met at Winona Ryder's barbecue
According to Your Next Shoes, Fraser sparked a relationship with fellow actor Afton Smith shortly after meeting her at Winona Ryder's house in 1993. At the time, the Indiana native was a rising star in Hollywood. He'd only appeared in somewhat popular films like Encino Man and School Ties, according to IMDb.
By the time Fraser and Smith wed in 1998, Fraser was one of the most bankable lead actors in Hollywood. Smith even had an acting role in George of the Jungle, which premiered the summer before they got married and was Fraser's first major hit. The 1999 release The Mummy sent Fraser on his way to a Hollywood fortune. Two sequels cemented his status as an action superstar.
With Fraser seemingly on the top of Hollywood, Smith made George of the Jungle her last credited role. The couple went on to have three sons during a nine-year marriage.
Fraser's career hits a roadblock before his 2007 divorce
Fraser's luck began to change in the early 2000s. At the peak of his career, Fraser co-starred alongside Dwayne Johnson in The Mummy Returns. He instantly recognized Johnson's own star power. After filming wrapped, the press tour featured Johnson almost as much as it did Fraser despite the former wrestler's minimal role. Now, Fraser's reaction to Johnson seems a sad omen for two diverging careers.
Just two years after The Mummy Returns, Fraser's career hit a major snag. In 2003, Fraser alleged that former Hollywood Foreign Press Association President Philip Berk sexually assaulted him. Ultimately, he demanded an apology from Berk. But speaking out against such a powerful Hollywood insider backfired.
Fraser believes the allegation directly linked to the dwindling number of offers he received in the following years. Many considered him unofficially blackballed in Hollywood.
Fraser and Smith's ugly divorce and child settlement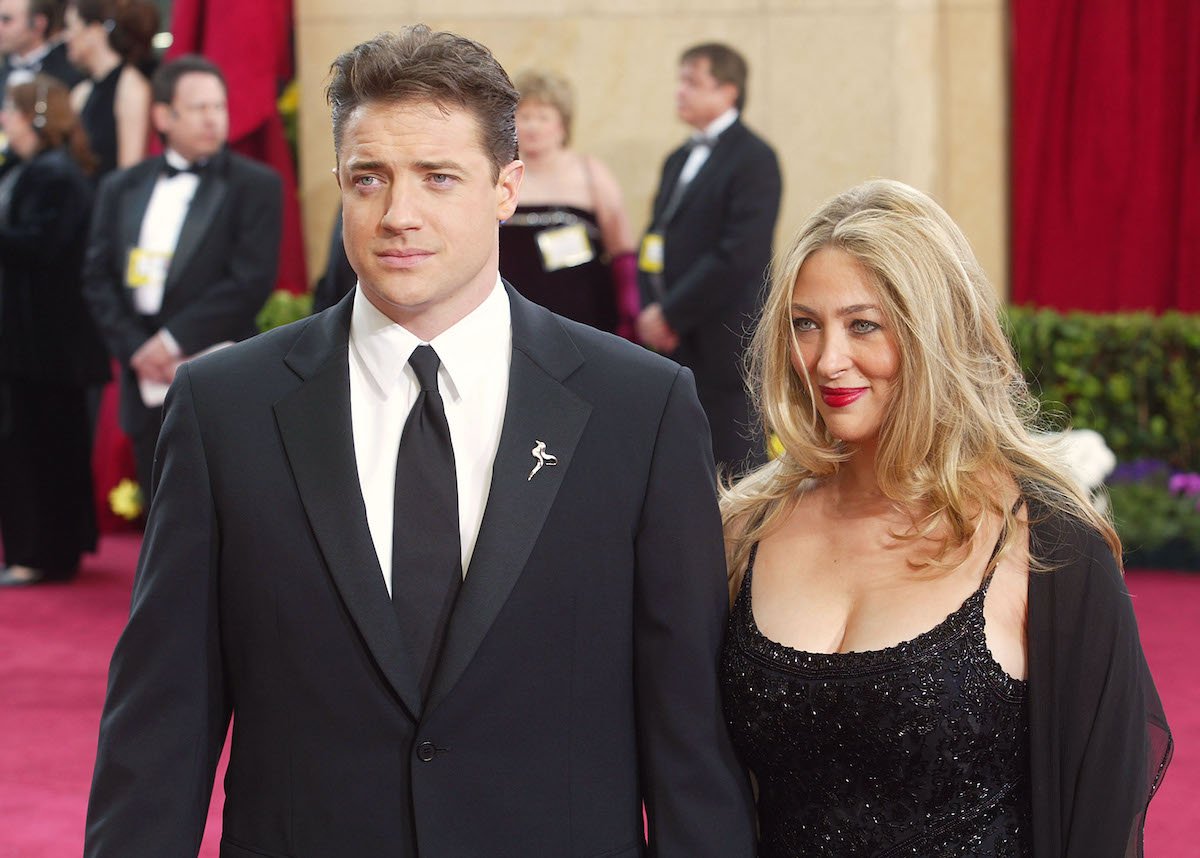 As his acting career cooled, Fraser and Smith filed for divorce in 2007. Unfortunately for Fraser, the trouble was only just beginning. As the Huffington Post reports, he tried to reduce the $900,000 in annual alimony and child support he originally agreed to pay, telling Smith at one point that he wasn't earning millions like he did at the height of his fame.
Smith responded in a court filing alleging Fraser was hiding assets, according to Celebrity Net Worth. In the end, Fraser could only reduce his alimony if he began earning less than $3 million annually. As of 2022, he's worth $20 million. Making matters worse, Fraser had to undergo a series of surgeries, including procedures on his vocal cords, back, and knee. Many stemmed from doing his own stunt work.
While Smith's allegations ultimately went nowhere, Fraser took another hit to his reputation. He continued to receive only smaller film and TV roles for a number of years. A year after the divorce was finalized, Fraser starred in box-office bomb Furry Vengeance, which critics ripped apart and accused of having racist undertones.
Brendan Fraser is in the midst of a major comeback
After a series of setbacks, Fraser appears to be bouncing back in a big way. The list of top-tier directors Fraser has recently worked with looks like a who's who of Hollywood. Fraser teamed up with Steven Soderbergh for the recently released period crime thriller No Sudden Move. The 53-year-old has wrapped films from Martin Scorsese and Darren Aronofsky. Fraser is also set to appear in the DC Universe's Batgirl and finished production on Brothers alongside Peter Dinklage and Josh Brolin.
But the film that could really catapult Fraser back to the top is Killers of the Flower Moon, Scorsese's drama starring Leonardo DiCaprio, Jesse Plemons, and Robert De Niro. Set in the 1920s and based on a true story, the film follows an FBI investigation into the murders of members of the Osage people, an Oklahoma-based tribe that discovered rich oil deposits on their land. According to Slash Film, Killers of the Flower Moon could hit theaters this November, though no official release date has yet been declared.
Fraser himself has been occasionally overwhelmed by the support from fans as he returns to more prominent roles. The ongoing comeback has even been dubbed a "Brenaissance." With his star back on the rise, Fraser has even shown some interest in returning to The Mummy franchise. While a difficult divorce and roadblocks nearly derailed a promising career, Fraser appears poised for an exciting second act.