Brendan Fraser's TikTok 'Brenaissance' Resurrected His Career
Brendan Fraser's return to Hollywood after his star turns in '90s hits such as 'The Mummy' is heartwarming and real, resonating with fans both old and new.
The "Brenaissance" is real, and social media has almost everything to do with it. In the 1990s and 2000s, Brendan Fraser was one of Hollywood's hottest actors, but then he disappeared. No longer in the limelight, he faded into obscurity, until the most recent generation of content creators fell in love with the actor again. The "Brenaissance," or the Brendan Fraser renaissance, is something heartwarming and authentic, and it resonates with fans both old and new.
Brendan Fraser starred in some of the biggest movies of the 1990s and 2000s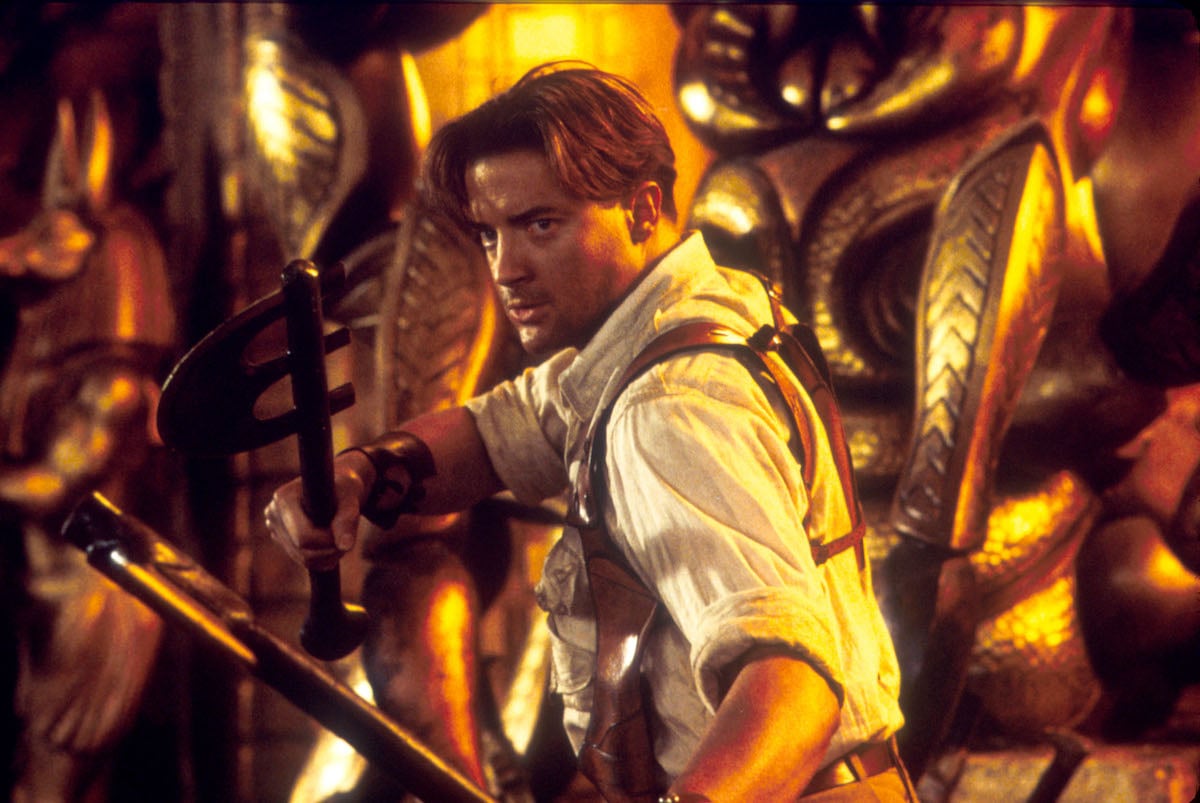 Fraser is best known for portraying the sarcastic yet charming Rick O'Connell in The Mummy film series beginning in 1999. The Mummy, in which Fraser co-starred opposite Rachel Weisz, is one of the most beloved action-fantasy movies. Its sequel, The Mummy Returns, brought back much of the original cast and helped launch the big-screen career of one of today's biggest stars, Dwayne "The Rock" Johnson. 
Fraser also starred in George of the Jungle, Dudley Do-Right, Encino Man, and Airheads, to name just a few of his dozens of film acting credits. On TV, he took a memorable turn as Ben Sullivan in Scrubs. But after the third Mummy movie, 2008's The Mummy: Tomb of the Dragon Emperor, Fraser largely dropped off the radar. 
He took a few roles through the years, but none compared to what he'd done before. Then, in 2018, he reappeared and opened up about his absence from Hollywood. 
TikTok's role in the Brendan Fraser renaissance
In a 2018 GQ profile, Fraser opened up about an alleged incident that happened in 2003. He claimed that former Hollywood Foreign Press Association president Peter Berk groped him. (Berk later issued an apology but denied any wrongdoing.)
Amid the #MeToo movement, Fraser's raw account of how that event, along with physical injuries and the loss of his mother, defined the following years of his life resonated with content creators on social media. In ensuing interviews, he stuck to that authenticity that had gained him fans in the first place. 
In a recent interview posted to TikTok, he appeared to become choked up when the interviewer, a superfan during a virtual meet-and-greet, stated that she and the rest of the internet were behind him. 
The TikTok video has amassed millions of views. Lindley Key, the interviewer, called him what the "world needs right now." She added that his kindness was infectious and that fans admired him for remaining big-hearted after what he endured. 
Though nostalgia may play a role in the "Brenaissance," Fraser's demeanor and candidness play far larger parts. 
His presence isn't just on the internet anymore
Fraser fans are in for a treat. He's been involved in some new projects. 
The best-known one is Killers of the Flower Moon, under renowned director Martin Scorsese. The film tells the story of Native Americans murdered under mysterious circumstances in the 1920s. The dramatic role will show a side of Fraser that audiences haven't seen often. Killers of the Flower Moon is due out in late 2022. 
He's also filming Brothers, starring Josh Brolin and Peter Dinklage and directed by Max Barbakow. As of this writing, little else is known about the film, except that it's a comedy. Fraser has already proven his comedic chops, so this project should excite fans.
In addition, Fraser lends his voice to the TV series Doom Patrol. He plays Cliff Steele/Robotman on the show, which recently premiered its third season.