Brian Austin Green Confirmed 'Break' From Megan Fox on His Podcast
Megan Fox and Brian Austin Green were together for many years, building a life together that included three young children and a number of business projects. Fox, who started dating Green when she was just a teenager, seemed to be very happy with the celebrity and former teen icon.
That is, until early 2020 when it was confirmed directly by Green that the two were taking a break. These days, Fox is in a high-profile relationship with Machine Gun Kelly, while Green is dating a Dancing with the Stars pro. Still, many fans think back fondly on the days when they were an item and recalling the specific circumstances that surrounded their breakup announcement.
When did Brian Austin Green start dating Megan Fox?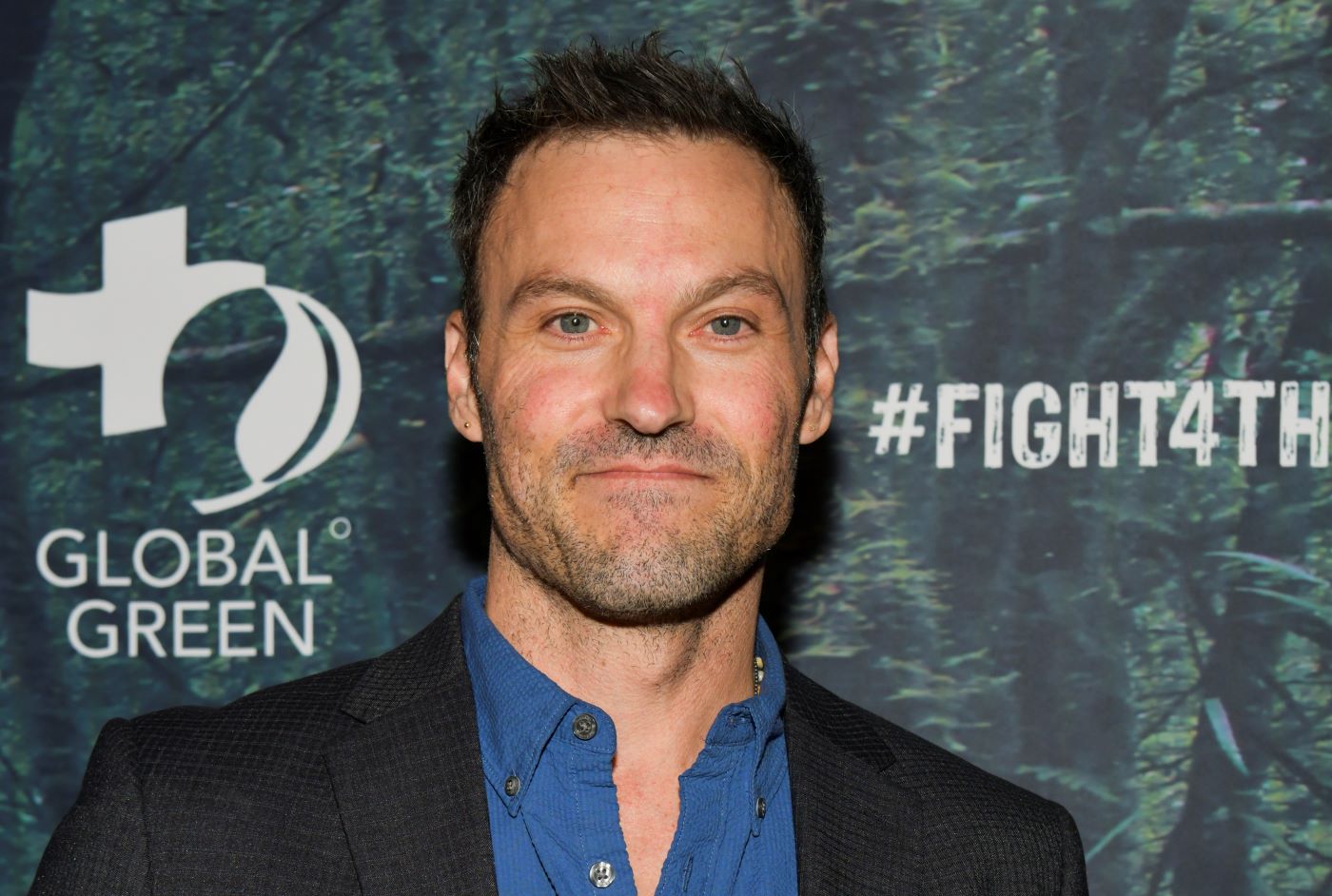 The romance between Green and Fox started in 2004 when Fox had a guest-starring role in the TV series Hope & Faith. As reported by HollywoodLife, Fox immediately felt an attraction to Green, but due to the fact that Fox was only 18 to Green's much older 30, Green was hesitant to start any sort of relationship with the young sitcom star.
"I met Megan on [Hope & Faith], and she was really young," Green said in 2019. "And I was like, 'This isn't this. This can't f**king happen. This isn't going to happen, no way.' And so I left and she was just really persistent, and thank God."
They eventually began dating and in 2006, Green and Fox got engaged. The road to the altar wasn't smooth, and Green and Fox called off their engagement at least once before reuniting and getting married in 2010. In the years that followed, Fox and Green welcomed three young boys and weathered many tabloid rumors about the status of their relationship. 
Brian Austin Green announced a 'break' from Megan Fox on his podcast
Green and Fox's marriage went through several public rough patches, including a surprise divorce announcement in 2015. They ended up reconciling just before having their third child, and for several more years, there seemed to be no issues. However, in May 2020, after several months of speculation regarding their relationship status, Green posted several cryptic Instagram messages that left fans wondering if he and Fox were on the outs for good.
Ultimately, Green didn't let speculation drag on too long, confirming on his podcast that same month that he and Fox had been on a "break" since December 2019. As reported by Cosmopolitan, Green remarked that "I will always love her, and I know she will always love me, and I know as far as a family, what we built is really cool and really special."
The actor also commented on Fox's alleged relationship with Machine Gun Kelly, admitting "I've never met him, but Megan and I have talked about him. They're friends at this point, and from what she's expressed, he's a really nice, genuine guy, and I trust her judgment."
Brian Austin Green and Megan Fox have both moved on to date other people
These days, Green is dating DWTS pro Sharna Burgess, while Fox is in a romance with Machine Gun Kelly. Fox and Green have continued to co-parent their children peacefully all while progressing with their divorce, keeping their boys well away from the media spotlight. When it comes to the family that they built together, it seems that Fox and Green's relationship is definitely a success, even if they are no longer together as romantic partners.