'Bridesmaids': Why Ellie Kemper Got Jealous of Her Co-Star in the Famous Food Poisoning Scene
Ellie Kemper won over viewers of The Office in her role as the sweet yet naive receptionist Erin Hannon. Taking on a similar character in the 2011 blockbuster Bridesmaids, Kemper nailed the part of Becca and continued to represent a sunny persona. Still, one standout scene from the film made the Unbreakable Kimmy Schmidt star get a little green with envy regarding another cast member.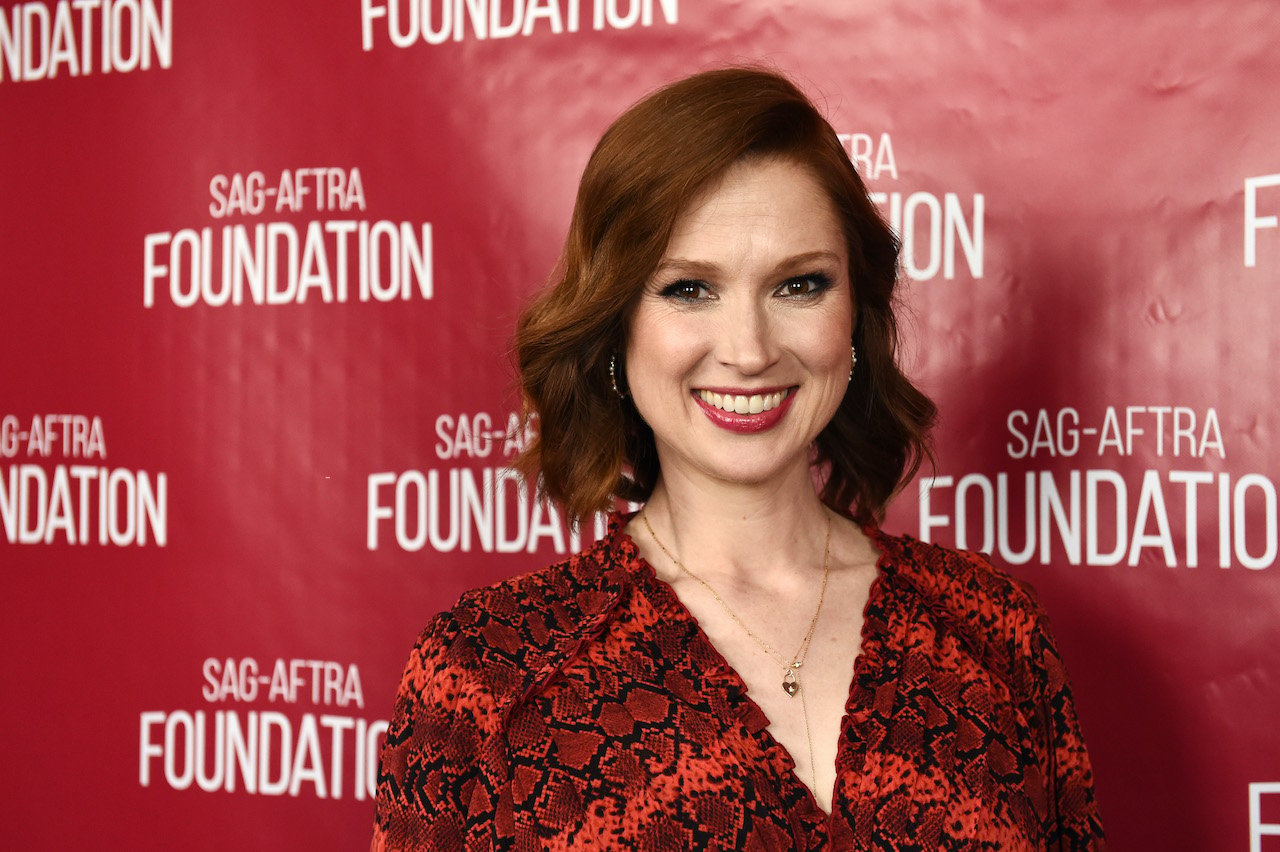 The memorable 'Bridesmaids' scene took some prep work
Though Bridesmaids hit theaters a decade ago, fans of the film still remember the iconic scene that involved six minutes of vomiting in a pristine bridal dress shop. Stars Kristen Wiig (Annie), Maya Rudolph (Lillian), Melissa McCarthy (Megan), Ellie Kemper (Becca), and Wendi McLendon-Covey (Rita) expertly displayed the gagging and retching that goes along with falling victim to food poisoning.
Director Paul Feig described how they created the mass quantities of regurgitated material to make the scene appear realistic.
"It was a mixture of oatmeal, yogurt, and carrot juice," Feig told Esquire in April. "I've got pictures and video of me trying to get the mix right. … There are many different consistencies of vomit. It's all about the right balance. … we had to get the right mix."
RELATED: Why 'The Office' Alum Ellie Kemper Thought Being Asked to Host 'Ellen' Was a Prank
Ellie Kemper thought Wendi McLendon-Covey's vomit was better than hers
In her book My Squirrel Days, Kemper revealed that she was able to get a concoction of sweet treats to use for her spewing shots.
"My own vomit mixture was a scrumptious blend of graham crackers, vanilla pudding, and whipped cream provided to me by the prop department," The Office alum explained. "Let's just say I could have kept vomiting all night. That's how tasty it was!"
Yet Kemper felt a bit slighted when she discovered what McLendon-Covey was given to use as her gurgling gruel in the scene.
"I asked Wendi how her vomit mixture tasted," Kemper recalled. "Wendi's character spent more time hunched over the toilet than any of us, and I figured this would be a stimulating topic for a chat. 'It's actually delicious,' she told me. 'Full of bananas, which I love.'"
Kemper paused to process what she had been told. "I started to reply, then stopped short," she wrote. "'What did she just say? I thought to myself. Did Wendi just say she got bananas in her vomit mixture? Now, I love bananas. I eat one with breakfast nearly every morning. So why on Earth did Wendi get to have all the fun?"
'That's a wrap on Becca'
Kemper revealed that she over-identified with her character during the filming of Bridesmaids, taking on Becca's idyllic perspective and positive attitude. She realized her jealousy over McLendon-Covey's throw-up mishmash was a sign that her old self was coming back.
"Wait a minute, I quickly realized," Kemper shared. "I knocked on my head. Who's there? I knew that Becca would never think such a jealous thought. I knew that she would take whatever vomit mixture was provided to her and smile. … But do you know who would allow this omission of bananas to derail her day?"
RELATED: Ellie Kemper Called This Co-Star the 'Most Beautiful Woman I Have Ever Seen'
That's when Kemper knew her Bridesmaids character was making her exit.
"I had returned," Kemper shared. "The real Ellie was back. … Goodbye, Becca, I whispered to myself during that night's drive home in the Fusion. That's a wrap on Becca."