'Bridgerton:' What the Books Reveal About Penelope Featherington aka Lady Whistledown's Netflix Future
Last winter, 'Bridgerton' took the world by storm, introducing fans to the tom, Lady Whistledown and scandalous sex scenes. The first season, inspired by 'The Duke and I,' focused mainly on Daphne Bridgerton and Simon Basset's relationship. However, subsequent seasons will focus on each Bridgerton sibling and their road to marriage.
Penelope Featherington is a divisive figure among fans of Netflix's hit show Bridgerton. Having lied to her best friend Eloise about her Lady Whistledown persona and exposing Marina's pregnancy in front of the entire ton threw the beloved book character out of the audience's favor.
Throughout Julia Quinn's Bridgerton series, Penelope uses Lady Whistledown to humble those who deserve it, like bully Cressida Cowper. She never uses The Society Papers for her own gain, something that the Netflix version of the character must address at some point. 
Many fans have turned to Quinn's books to tide them over until the show's next season comes out. Penelope's fate is revealed in Romancing Mister Bridgerton. Though her TV story will have some of the same elements as its source material, her journey could be different because of her wrongdoings in season 1.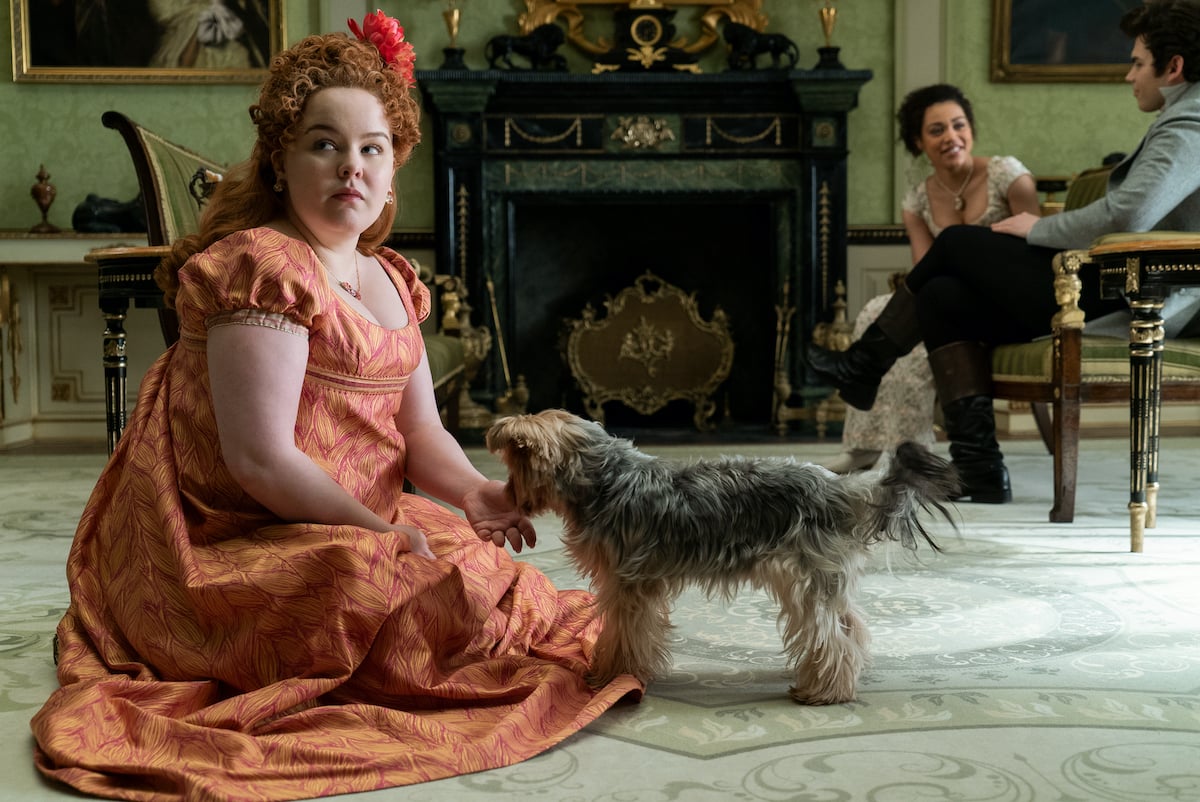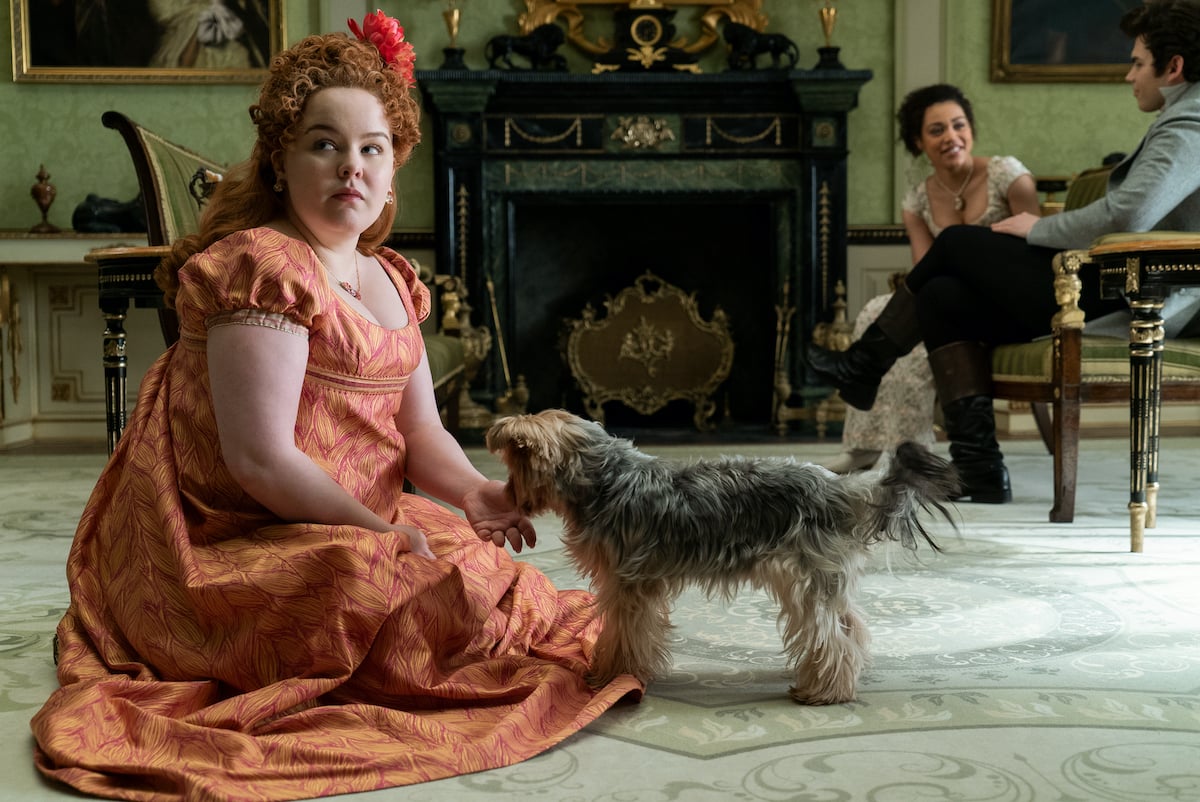 Here is a brief summary of 'Romancing Mister Bridgerton'
As explained in ''Bridgerton:' What Colin's Book Reveals About the Direction of His Show Counterpart,' Romancing Mister Bridgerton begins with a 10-year time jump, leaving Penelope 28 and Colin 33 years old. He is just returning from traveling the world while she is accepting her status as a spinster.
Of course, Colin and Penelope bond at the many balls they attend together. While her crush on Colin persists, his feelings toward her change into something more. 
Lady Danbury puts a bounty on whoever can unmask Lady Whistledown's identity, pulling them closer together. While out one day, Colin secretly follows Penelope to a secret location, where he figures out she is writing the Society Papers. 
Eloise doesn't find out about Lady Whisteldown's identity in the original books. 
Eloise is not as interested in Lady Whistledown's identity as in the show, and she leaves to be with Sir Phillip before Penelope can be unveiled. Quinn's books glossed over that confrontation, instead leaving it out. 
For years, fans wondered what she would say to her friend that Quinn wrote a second epilogue in 2013 addressing how Eloise would find out. 
Because the show does focus on the effects of Lady Whistledown more than the book, Eloise and Colin should have stronger, more visceral reactions. Because TV show Penelope used her position to keep Colin from marrying Marina Thompson, she will also have to atone for that. 
Nicola Coughlan hopes Penelope will be more honest in future seasons of 'Bridgerton'
Nicola Coughlan agrees that her character has a lot of growing up to do.
"I would like to see Penelope mature a bit and have a little more confidence in herself. I'd like to see her be more honest because the worst deception is to Eloise, her best friend, she told TV Line. 
"Eloise is totally upfront with Penelope all the time, but Penelope doesn't tell her so much, and it stresses me out to think about when that finally comes out. What is it going to mean for their friendship? When a script has dimensions and levels like that, it makes your job as an actor really easy because it's all there for you. I've never played a character before that keeps so much below the surface."
RELATED: 'Bridgerton': Get to Know Anthony Before Diving Into His Love Life in Season 2