'Bridgerton': Regé-Jean Page & Phoebe Dynevor's Refreshing Advice for Aspiring Actors
Though both Regé-Jean Page and Phoebe Dynevor have been working actors for years, being cast in the new Netflix series, Bridgerton, seems to have taken their careers to the next level. The show, which is Shonda Rhimes' first project with Netflix, has already broken viewership records, becoming the streaming service's biggest series of all time.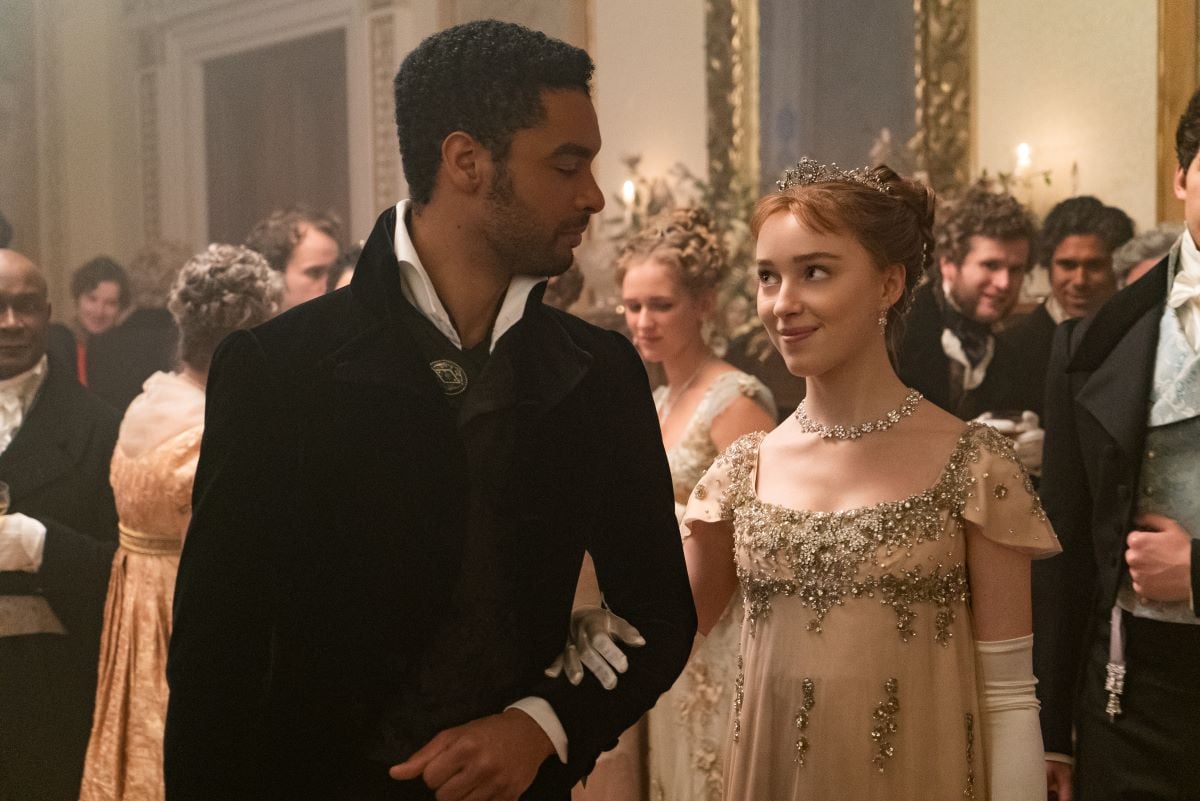 With a record number of 82 million households tuning into Bridgerton, the cast is receiving a ton of attention from news outlets. As Dynevor and Page's characters are at the center of the first season, they are acquiring new fans every day. But the talented actors don't seem to be letting their newfound fame go to their heads. Both of the Bridgerton stars are committed to the craft of acting and are enamored with the art of storytelling.
The 'Bridgerton' cast offers advice to aspiring actors
It may seem to many that the Bridgerton stars are experiencing overnight success, but the cast had to work extremely hard to get where they are today. So what advice do Page and Dynevor have for aspiring actors? In an interview with Shondaland, they offered some direction to those who were considering acting and it was particularly refreshing.
"Do it. It builds empathy, and if you enjoy it, why not?" Page declared. The Bridgerton star continued on to add that it is important for actors not to take acting too seriously and remember that it should be fun even when you're working on something as big as a Netflix series. "Just don't put any pressure on yourself and make sure you hold the sense of playfulness. It's all just a game, even when the stakes are high."
Regé-Jean Page on his greatest achievement
Page continued on to share what he loved about his job as an actor and how being able to tell stories that people see themselves in makes him proud. "Allowing people to feel less alone," the Bridgerton star shared when asked about his best achievement. "Any time someone says they've watched something I've done and it's helped them understand themselves, or something they were going through with a new perspective, or just made them feel seen. I think that's the best outcome I can ever get from this job."
But what advice does Dynevor have for aspiring thespians? In her interview with Shondaland, she stressed the importance of practicing agency and expressing creativity in a variety of ways. "Don't wait until you have permission," the Bridgerton star shared. "Write, create stuff, get involved, find as many ways to be creative as possible, and believe in yourself. But remember, there's a lot of rejection."
Phoebe Dynevor shares the most exciting part of acting
And what is one of the most exciting parts of being an actor for Dynevor? "Getting to meet and work with such interesting people, seeing new places, and embodying someone else's world," Dynevor shared. "Basically, I get to live my childhood fantasy." Hopefully, Dynevor and Page's advice will inspire others to live out their dreams and fantasies. In the meantime, we're sure fans can wait to see what season 2 of Bridgerton has in store for them.