'Bridgerton': How a Deflated Tool Inflated Intense Sex Scenes
Jonathan Bailey will take center stage as Anthony in 'Bridgerton' Season 2 and ramp up his sex scenes. His co-star Simone Ashley explains the scenes are done in a comfortable and comical enviroment.
Bridgerton is inarguably the raciest historical series in recent years. The Netflix series takes place in an alternate reality in the backdrop of Regency-era London. Besides the drama and storyline, fans got hooked on Bridgerton's steamy and immense display of sex scenes. When it comes to Hollywood, there are a few tricks to make it look real. Leading actor Jonathan Bailey reveals it involves a sports ball.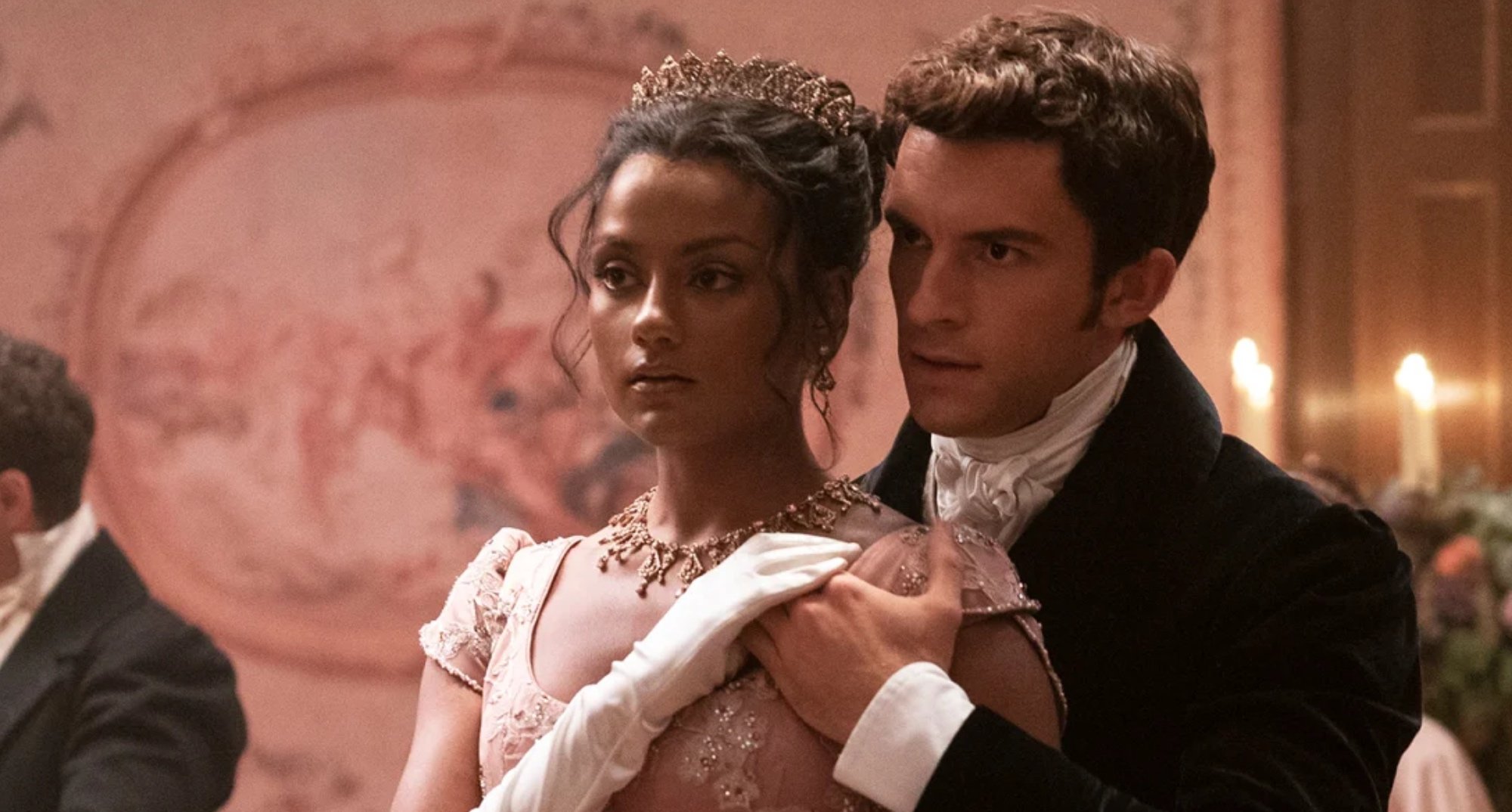 'Bridgerton's' Jonathan Bailey explains the importance of sex scenes
Bailey plays the leading role of Anthony, a Viscount Bridgerton and eldest son in the family. Since the beginning of the series, he was hard to handle and had an affair with a character named Siena Rosso (Sabrina Bartlett). Bailey's character is only one of the many main characters who have been seen having sexual intercourse on screen.
The actor explains sex is an integral part of the Netflix series story. "There are many ways people communicate by sex, and what sex means, and what your body means to someone else. It's important that there's an inversion of sexuality and how people are exploited in the storytelling of sex," he explained to Entertainment Weekly.
For Bridgerton Season 2, the actor explains fans can expect more of a complex romance and sex scenes. Anthony finds himself in a love triangle with sisters Kate (Simone Ashley) and Edwina (Charithra Chandran). With a new season also came new tricks to make sure the scenes were believable and comfortable.
A deflated netball helps make 'Bridgerton' sex scenes accurate
In an interview with The Radio Times, Bailey reveals what really goes on in between the sheets when filming a Bridgerton sex scene. As his character becomes a more focal point in Bridgerton Season 2, he revealed a deflated netball helped when filming the scenes.
"It's amazing how that whole industry has just come on, even in a year. There are new tricks to the trade – little cushions – and it's amazing what you can do with a half-inflated netball," said Bailey. Imagining how a common sports item works in a sex scene is difficult, but the actor lets fans know the rules they abide by.
"If there are two people doing a sex scene, the rule is they must have three barriers separating them and there are certain acts where a half-inflated netball can allow for movement without having to connect physically. It's pretty silly really and we have some hilarious moments, but it makes it less awkward," explained the actor.
Bailey's Bridgerton co-star Simone Ashley explains acting out sex scenes was always done in a safe environment. "I am also confident that I can speak up if I'm not feeling comfortable with anything on set," said Ashley. While fans blush at the sex scenes in the Netflix series, they can now imagine a netball keeping things PG-13 for the actors.
'Bridgerton' Season 2 will debut on Netflix soon
The rousing success of the first season of Bridgerton, sex scenes, drama, and all, led Netflix to greenlight a second season. While fans were in anticipation, the time is almost here. Bridgerton Season 2 will premiere on Netflix on March 25.
The series will continue to adapt Julia Quinn's acclaimed novels and the second season will focus more heavily on Anthony. "We're very much passing on the baton to the lovely [Jonathan Bailey], who plays Anthony, and that will be the main story line of season 2 and the story arc of season 2," said Phoebe Dynevor to US Weekly. Fans have more to look foward to as Bridgerton is renewed for a third and fourth season.