'Bridgerton': How Season 4 Could Combine Colin, Eloise, and Francesca's Storylines
Ever since Bridgerton premiered on Netflix in December 2020, fans have wondered when a second season will come out and which sibling it would be about. The Julia Quinn book series the show is based on focuses each book on a different Bridgerton's relationship. In early 2021, the show was renewed for a second, third, and fourth season. 
The next season will center on Anthony's love life, while it is presumed Anthony will be leading the following season. However, with stars like Regé-Jean Page already leaving Bridgerton to work on other projects, the popular show could end after the fourth season.
This may not be a bad thing. The Netflix adaptation included storylines not in the first book, The Duke and I. These mainly centered around the other siblings, so by the time they were due for romance, audiences would be familiar with them as their partners were introduced. The timeline established in Quinn's novels also helps out the show's writers.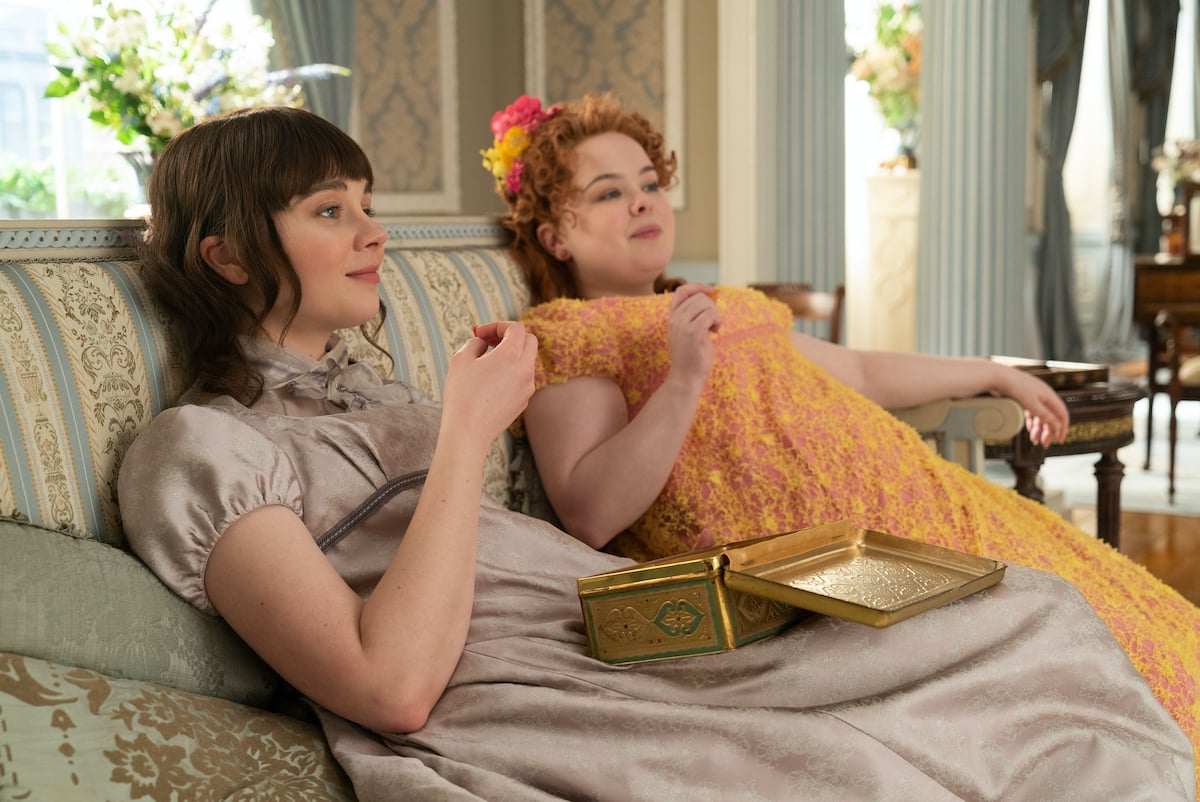 Julia Quinn played with time when setting the Bridgerton series.
Romancing Mister Bridgerton, To Sir Phillip, With Love, and When He Was Wicked are the fourth, fifth, and sixth installments in the series, focusing on the love lives of Colin, Eloise, and Francesca. 
The first three books, The Duke and I, The Viscount who Loved Me, and An Offer from a Gentleman, occur one after another, with up to a year in between stories.  However, that is not the case with the next three books, as explained on Quinn's official website.
"Part II of When He Was Wicked (Book 6 in the Bridgerton series) takes place concurrently with Romancing Mr. Bridgerton (Book 4) and To Sir Phillip, With Love (Book 5)." she writes. "Therefore, even though When He Was Wicked comes later in the series, it jumps back a little in time at the beginning."
Could Bridgerton season 4 feature three loves stories instead of one?
The order of the series is determined by which sibling marries first. Therefore Colin's story comes before Eloise's, even though they overlap, and before Francesca's book, even though it starts earlier. 
This concept works well on paper, but maybe not on screen. If their stories overlap, it would make sense for their romances to happen in the same season. Francesca actually gets married twice during When He was Wicked. One wedding and courtship could even be covered in season 2 or 3. 
Julia Quinn knows the Netflix show will differ from the source material
No matter how the rest of the show is structured, Quinn knows that the show will not cover her novels exactly as she wrote them.
"The series doesn't follow the book word for word – and I don't think it should," Quinn told Kidspot. "The story of each book plays out in a season, but it's not the only story."
The author is a consulting producer on Bridgerton and conceivably has some slight power over the show. However, as she told Grazia, "'There's not a whole lot of consulting to be done when the scripts are that good though!"
RELATED: 'Bridgerton:' What Benedict's Book Tells Us About His TV Future