'Bridgerton': Jonathan Bailey Says His Sex Scenes Are Shot From the 'Female Gaze'
Jonathan Bailey talked about making sure his 'Bridgerton' co-star felt safe while filming.
Bridgerton Season 1 made waves with its love story. Now it's back, and Jonathan Bailey teased that the Netflix show continues to film through the female gaze. 
'Bridgerton' Season 2 will show Lord Anthony Bridgerton's love story
The first season showed Anthony Bridgerton (Bailey) sneaking around with opera singer Siena Rosso (Sabrina Bartlett). She wanted a public relationship with him, but he refused due to their different statuses in society. They broke up at the end of the season.
The season 2 trailer shows it'll focus on another season. Anthony's mother announces at a ball that he'll be searching for a wife, and he gets overwhelmed by many women. Edwina Sharma (Charithra Chandran) is also looking for a husband, and it seems like Anthony shows interest in her. But her sister, Kate (Simone Ashley), doesn't approve. 
It looks like Kate and Anthony will fall for each other anyway. That certainly will be complicated given his initial interest in Edwina.
Jonathan Bailey says his sex scenes are shot from the 'female gaze'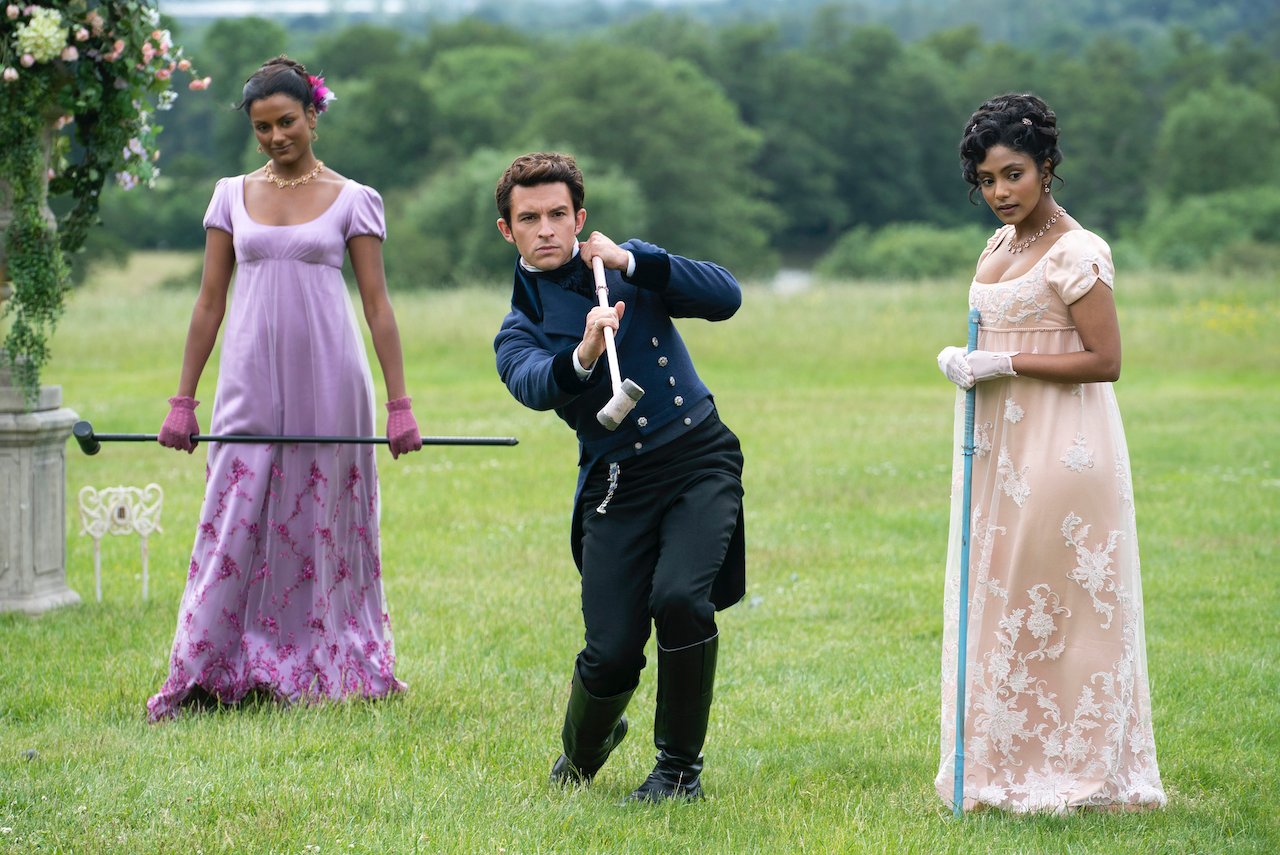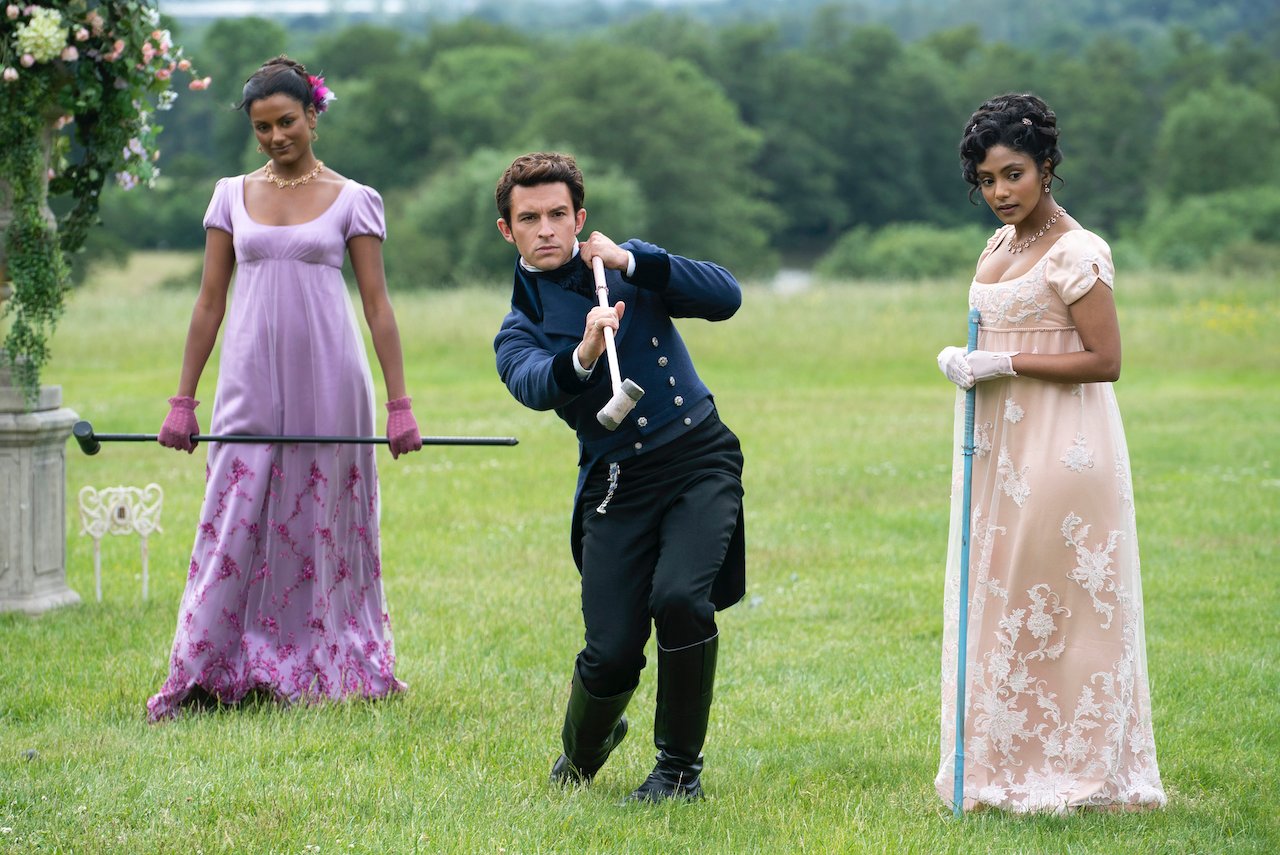 Bailey had to film a sex scene for season 2. He talked about how filming those are different for men with The Sunday Times.
"For a man it is less exposing," he said, so he took it upon himself to help out his co-star. "I wanted to make sure Simone felt safe as a newcomer on set," he claimed. Bailey said their scene was shot through the "female gaze." 
The actor continued to talk about different sexual dynamics. "There are many ways people communicate by sex, and what sex means, and what your body means to someone else," he said. "It's important that there's an inversion of sexuality and how people are exploited in the storytelling of sex."
Of course, there is more than just sex to be expected in season 2. It'll also show different family dynamics.
The Sharma family brings more women to the screen
 Women are an important part of Bridgerton. There are even more of them with the introduction of the Sharma family this season.
"The show is about all the different types of love that you have," Chandran told Entertainment Weekly. "For Edwina and Kate, although it is a love story, they are each other's soulmates. We often focus on romance being the center of our lives, but in most cases it's not. That relationship shows that — no matter what happens, these two will always choose each other."
Ashley agreed and said the sister story is just as important as this season's love story. Season 2 of Bridgerton will be available on Netflix on March 25.