'Bridgerton': You Might Recognize These Pop Songs In Violin Form
Shonda Rhimes and Netflix teamed up to deliver a much-needed gift on Christmas Day 2020: the hit new period drama Bridgerton. The show is Rhimes' first project in her multi-year deal with the streaming giant, and has been breaking records since it first premiered.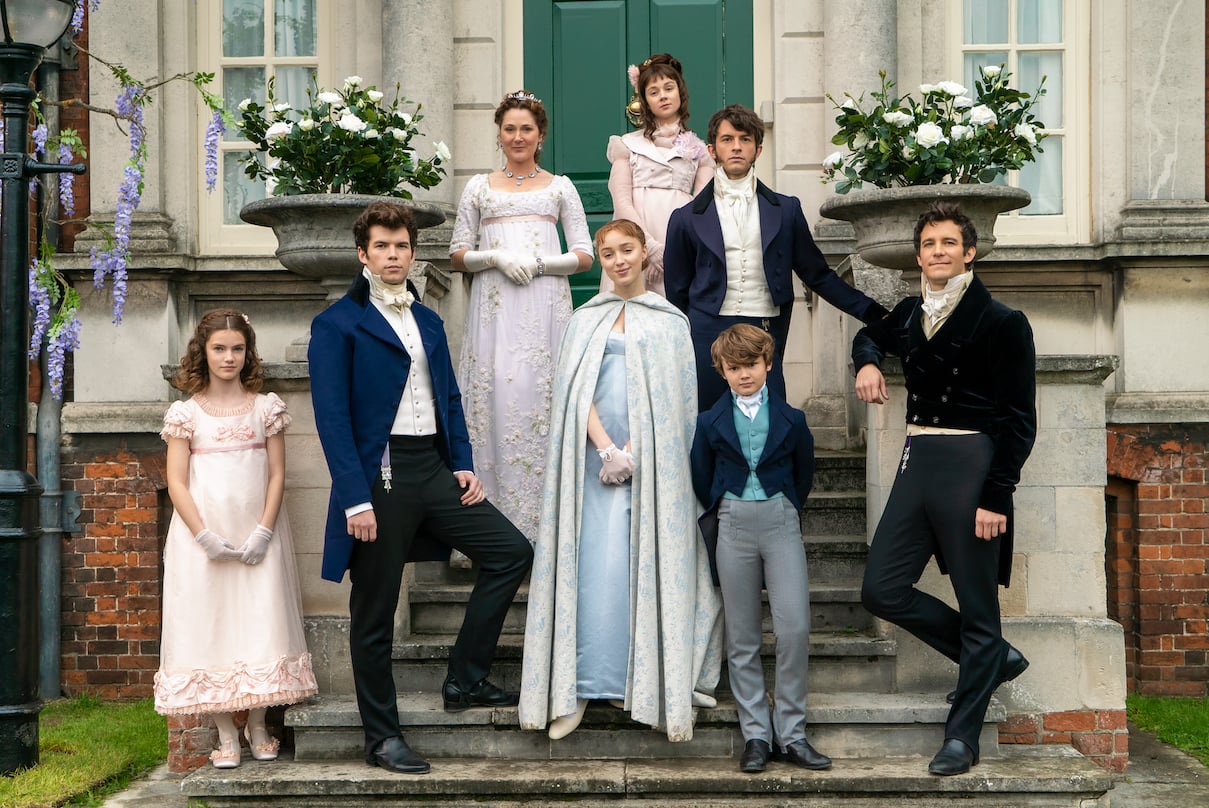 'Bridgerton' is Netflix's hottest new show
Bridgerton has been an overwhelming success for Netflix, estimated to have attracted over 63 million viewers so far. It also led to Netflix's biggest streaming week ever for the days between Christmas and New Years. 
The show follows the aristocratic Bridgerton family and the adolescents in their family. The show takes place in the high society world in early 19th-century England. Many people have drawn connections to shows including Gossip Girl and Downton Abbey.
Some of Bridgerton's best lines are delivered by a legendary actor who doesn't actually appear on screen at all: Dame Julie Andrews. Andrews plays Lady Whistledown, the show's quick-witted narrator who has the tea on all the characters in the story. Andrews described her character in an interview with Parade as "a mysterious and rather sharp-tongued gossip writer of the day," and added that she was "a tartar, and a bit of a naughty woman." 
The 'Bridgerton' soundtrack has some of the world's biggest pop songs — but you might not know it
One of the biggest hidden gems in Bridgerton lies in the show's soundtrack. In some key scenes throughout the show's eight episodes, viewers with a good ear might be able to pick up on what they're hearing: covers of pop songs by a string quartet.
When Daphne Bridgerton arrives at a ball, you hear a violin cover of "thank u, next" by Ariana Grande. When she dances with the Duke, the couple are accompanied by a passionate string version of Shawn Mendes' "In My Blood."
One scene at the Featherington home features a string cover of "Girls Like You" by Maroon 5. And during one particularly intense ball scene, you can hear the melody of "bad guy" by Billie Eilish played on the violin.
Who performs 'Bridgerton's violin covers?
Much of Bridgerton's main soundtrack is the work of composer Kris Bowers, who has collaborated with the likes of Kanye West, Jay-Z, Ava DuVernay, and more. But Bridgerton's pop song covers are thanks to the group Vitamin String Quartet.
String quartets are composed of two violins, a viola, and a cello, making it relatively easy to cover just about any song with low and high notes. The Vitamin String Quartet isn't actually a set group of people, but rather an ongoing project over the past two decades that brings together string players, arrangers, and producers to cover popular songs.
Since 1999, Vitamin String Quartet has released over 400 albums, covering the music of everyone from Queen and Jimi Hendrix to Coldplay and Lady Gaga.