'Bridgerton': Phoebe Dynevor Was 'Giving up' on Acting When She Got the Role of Daphne Bridgerton
Phoebe Dynevor is the star of Bridgerton, Netflix's latest hit series. The 25-year-old actor is set to reprise her role in Bridgerton Season 2 which is slated to begin filming in the spring of 2021. But before she became a cast member on one of Netflix's most popular programs Dynevor nearly gave up acting.
'Bridgerton' Season 1 focuses on Daphne Bridgerton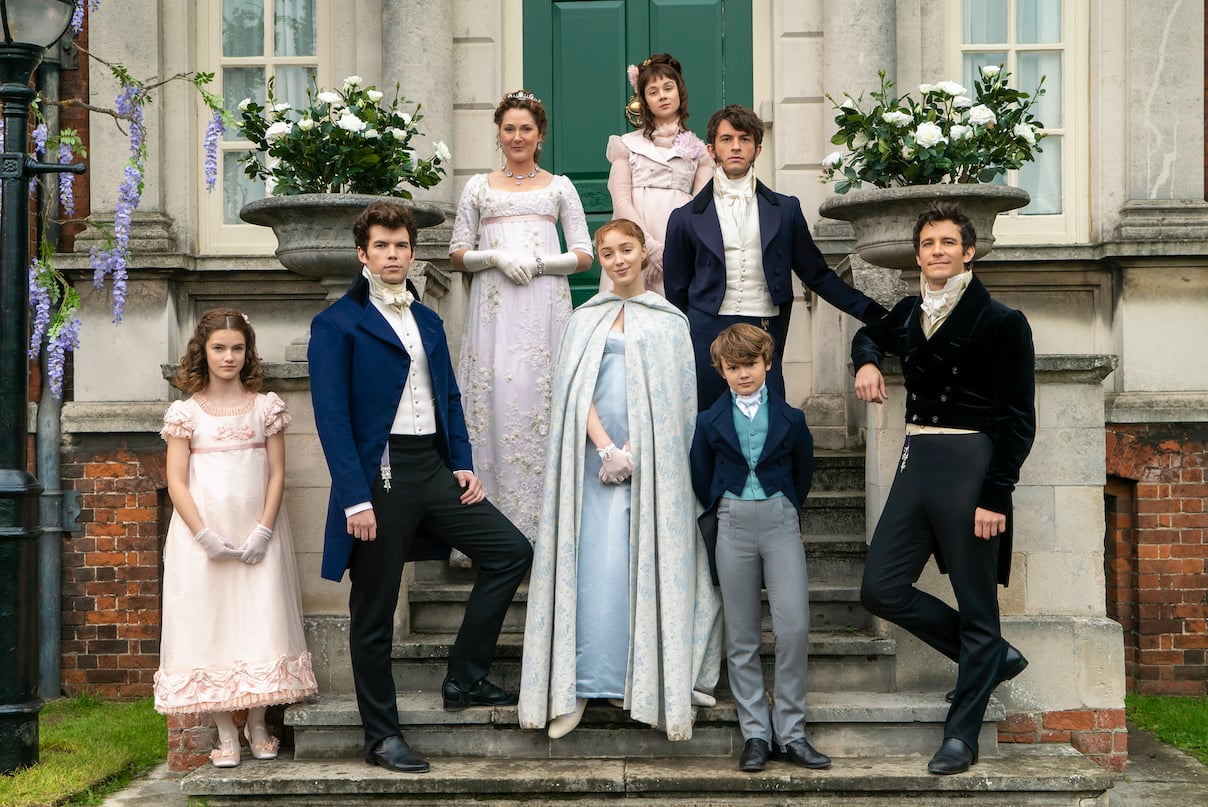 Bridgerton fans know Dynevor as Daphne Bridgerton. A young woman living in Regency-era London, she navigates high society and her love life. To make herself a more desirable marriage prospect, she embarks on a fake courtship with Simon Basset, Duke of Hastings (Regé-Jean Page). 
The two fall for each other and end up in a romantic relationship filled with steamy sex scenes set to modern music. Over the course of eight episodes, Daphne learns about love, sex, relationships, family, and marriage. 
She's not the only person finding love. She's one of eight Bridgerton siblings who are all trying to figure out their lives in 19th century England. There to document every scandalous detail is gossip columnist of the date, the mysterious Lady Whistledown (voiced by Julie Andrews). 
Phoebe Dynevor almost left Hollywood before 'Bridgerton'
Dynevor revealed in a January 2021 interview with Glamour she'd come close to quitting acting before Bridgerton. She recalled the day she got cast as Daphne, saying she'd been moments away from leaving Los Angeles and getting a flight back home. 
"I was living in Los Angeles at the time and at a point in my career where I was kind of giving up," she said. "I wanted to go home—back to Manchester—and was about to book the flight when I got the call that I was reading with Regé." 
"The timing was mental. I remember being at a cafe with my friend and saying, 'If this doesn't work out, it's going to be hard.' There had been a few close close calls with stuff, so I thought, I don't think this will work out, and that's fine. I'll go home to Manchester," she added. 
Then came a call from her manager about getting the part. Dynevor screamed and proceeded to share the exciting news with her family. Then came the fear. The actor knew she'd be portraying a character out of Julia Quinn's Bridgerton novels and she wanted to do her justice.
"I was overjoyed to get to bring her to life. And then, of course, the fear kicks in. You're like, Holy sh*t. I've actually got to do it now," she said. "The books are so beloved, and all of that fear started to kick in. You're like, Oh, God, can I do it?"
Phoebe Dynevor's 'never been recognized' by 'Bridgerton' fans
Even though Dynevor is the star of Bridgerton she hasn't experienced the traditional level of fame that comes along with a hit TV show. Filming wrapped just before coronavirus lockdowns began in March 2020.
She's now living with her family in Manchester, England. Because of COVID-19, that means no Bridgerton press tour. Instead, Dynevor does interviews over Zoom. As of January 2021, she has yet to be recognized by a Bridgerton fan. 
"I've never been recognized because, you know, I just pop out to do some shopping or go for a walk with my mom or dad," she told Glamour. "It's nice, in a weird way, to be with my family. I get to experience it all alongside them." 
She continued, saying sometimes she wishes it were different. 
"There are times when I'm like, 'Damn it. I wish I was traveling and getting to really experience it firsthand.' But that's life at the moment," she added. 
Watch Bridgerton Season 1 on Netflix.