'Bridgerton' Season 2: Some Fans Upset Over Huge Changes to Library Scene
There are some big differences between 'Bridgerton' Season 2 and 'The Viscount Who Loved Me,' including a major change to a key scene with Anthony and Kate.
Bridgerton might be based on a series of books, but it doesn't follow author Julia Quinn's novels to the letter. From the introduction of new characters – such as Queen Charlotte – to changes to the plot, book readers know that what they see on the screen won't exactly mirror what they read on the page. Still, that didn't stop some book fans from expressing disappointment that one major scene in Bridgerton Season 2 was dramatically different from the one in Quinn's book. 
[Warning: This article contains spoilers for Bridgerton Season 2.]
'Bridgerton' Season 2 vs 'The Viscount Who Loved Me' 
In Bridgerton Season 2, Anthony Bridgerton (Jonathan Bailey) decides it's time to find a suitable wife to be his viscountess. He sets his sights on Edwina Sharma (Charithra Chandran), an eligible young woman who's just arrived in London from India. But to get to her, he'll have to charm her older sister, Kate Sharma (Simone Ashley). Kate takes an instant dislike to Anthony, and he to her. But soon, the two begin to fall for each other. 
That's basically the same setup as in Quinn's book The Viscount Who Loved Me. But the show and book diverge in a few ways. In the show, Edwina's mother Mary (Shelley Conn) is estranged from her parents because she married a lower-class man, but they've promised Edwina a sizable dowry if she marries a proper English gentleman. Kate is determined to find a husband for her sister to secure the family's future. The series also creates a love triangle between Edwina, Kate, and Anthony. However, in the book, Edwina isn't particularly interested in Anthony and is more interested in pursuing a relationship with a different man. 
Bridgerton also makes some big changes to how Anthony and Kate's relationship evolves and each character's backstory. That's especially obvious in a scene in episode 4, where Kate and Anthony have a nighttime meeting in the library.   
Kate's fear of thunderstorms is a much bigger deal in the book 
In both the book and the Netflix series, Anthony has a serious fear of bees. It stems from witnessing his father's death from a bee sting when he was teenager. (In the book, this experience is so traumatizing that he becomes convinced he's going to die young, just like Edmund Bridgerton, and it's a major reason why he doesn't want to marry for love.) When Kate is stung by a bee, he panics. In the book, his attempt to save her ends with them being caught in a compromising position by both of their mothers. As a result, they're forced to marry. In the show, Kate is also stung by a bee, which leads to a moment of serious sexual tension. But no one else witnesses it, so there's no need for a reputation-saving engagement. 
While Anthony has a fear of bees because of a trauma in his past, book Kate has a debilitating fear of thunderstorms because a terrible storm happened the night her mother died. During the country house visit, Anthony finds her cowering under a desk in the library during a storm. He comforts her, which brings them closer together. In Bridgerton Season 2, Kate just says she finds storms unsetting. Like the bee-sting scene, her meeting with Anthony in the library features plenty of sexual tension. But she never hides under a desk and there's no need for him to comfort her. 
Some book fans wish the library scene hadn't been changed for 'Bridgerton' Season 2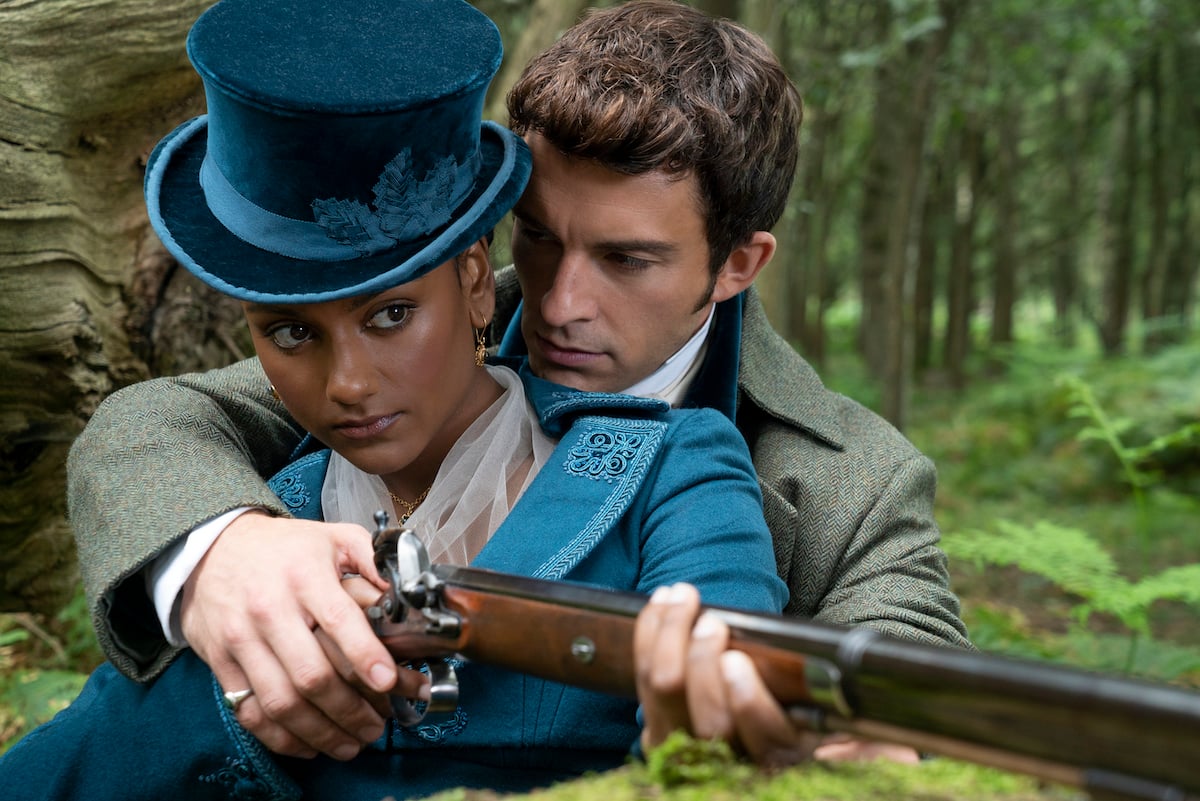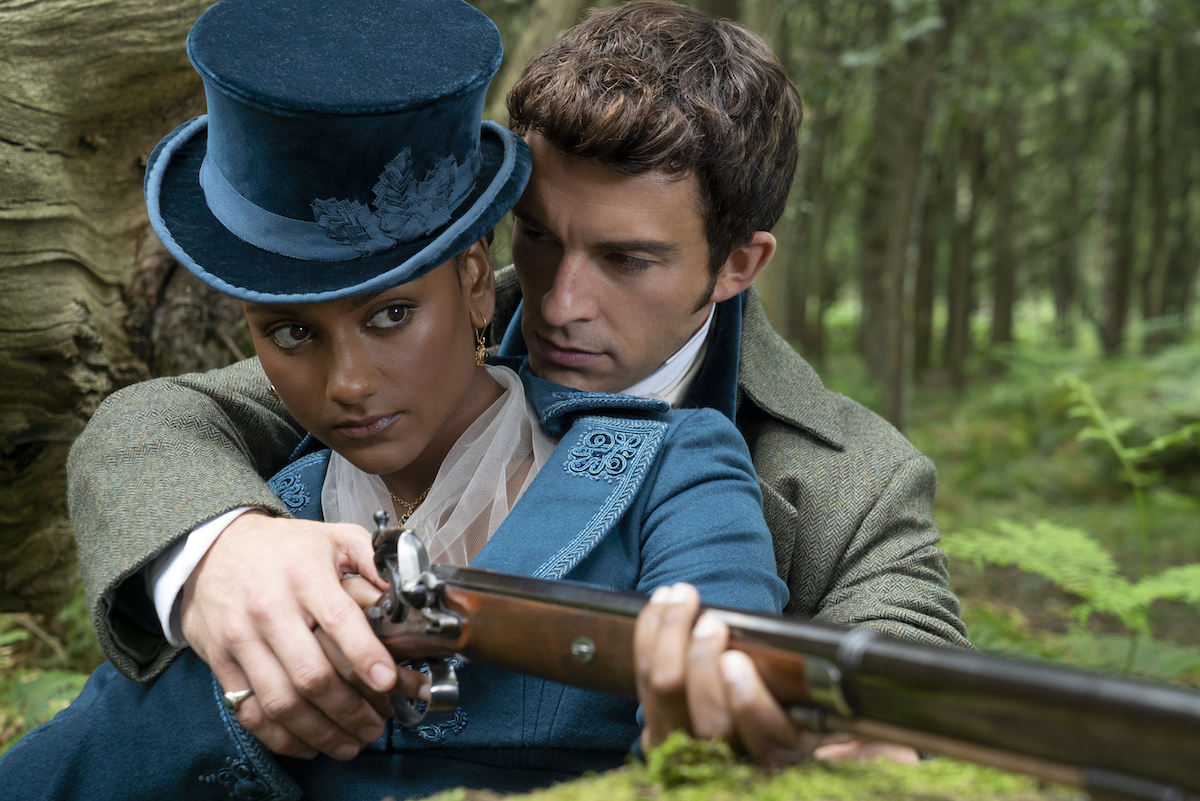 For some fans familiar with Quinn's book, the changes to the library scene in Bridgerton Season 2 were a major disappointment. Not having that moment meant viewers never got to see Kate and Anthony bonding over their shared trauma.
"That was the scene where things changed for both of them," one person pointed out on Twitter. Another person tweeted that the library scene in the book "was the most pivotal moment" in Kate and Anthony's relationship. The show scene was "half-assed," they wrote.  
In a Reddit thread discussing Bridgerton Season 2, several people also lamented the changes to the library scene. But one person pointed out that including the scene as it was written in the books would have been difficult because it would have required spending much more time on Kate's backstory and other changes to the show's plot. Others argued that the books and the show should really be viewed separately and that it was possible to enjoy both, despite their differences. 
Bridgerton Season 2 is currently streaming on Netflix. 
Check out Showbiz Cheat Sheet on Facebook!