'Bridgerton' Season 2 Is Record-Breaking for Netflix, Proving Audiences Are Ready for Diversity and Inclusion
The success of season 2 of 'Bridgerton' sends a strong message about what audiences want.
Bridgerton is one of Netflix's hottest shows, a series that first started streaming in December 2020. Full of romance, drama, and stunning scenery, Bridgerton is based on a popular book series, but for many fans, the TV version is one that shouldn't be missed since the show is set in an alternate historical timeline and features diverse characters and a fully inclusive society.
The second season of Bridgerton dropped on Netflix in March 2022, and has already broken records for viewership. Not only does this prove that Shonda Rhimes is as tapped in as ever to what audiences want, but it proves that viewers are ready for more inclusion in their entertainment. 
'Bridgerton' is a romantic drama
Bridgerton is set in Regency-era London, during a time when marriages were a matter of social standing and contractual obligation. In the midst of this tumultuous time, the Bridgerton siblings seek love all while navigating the perils of high society—and the scandalous whisperings of the anonymous newsletter columnist known as Lady Whistledown. 
The first season of Bridgerton followed the story of Daphne, the fourth Bridgerton child and the eldest daughter in the family. When she encounters Simon Basset, the mysterious Duke of Hastings, she is initially resistant to his charms but after the two concoct a scheme to outwit Lady Whistledown, they find themselves falling in love in spite of themselves.
The second season of Bridgerton focuses on Anthony, the eldest son and the head of the family. His romance with the stunning Kate has attracted even more viewers to the series, proving that the success of the first season wasn't just blind chance. 
Season 2 of 'Bridgerton' has broken multiple records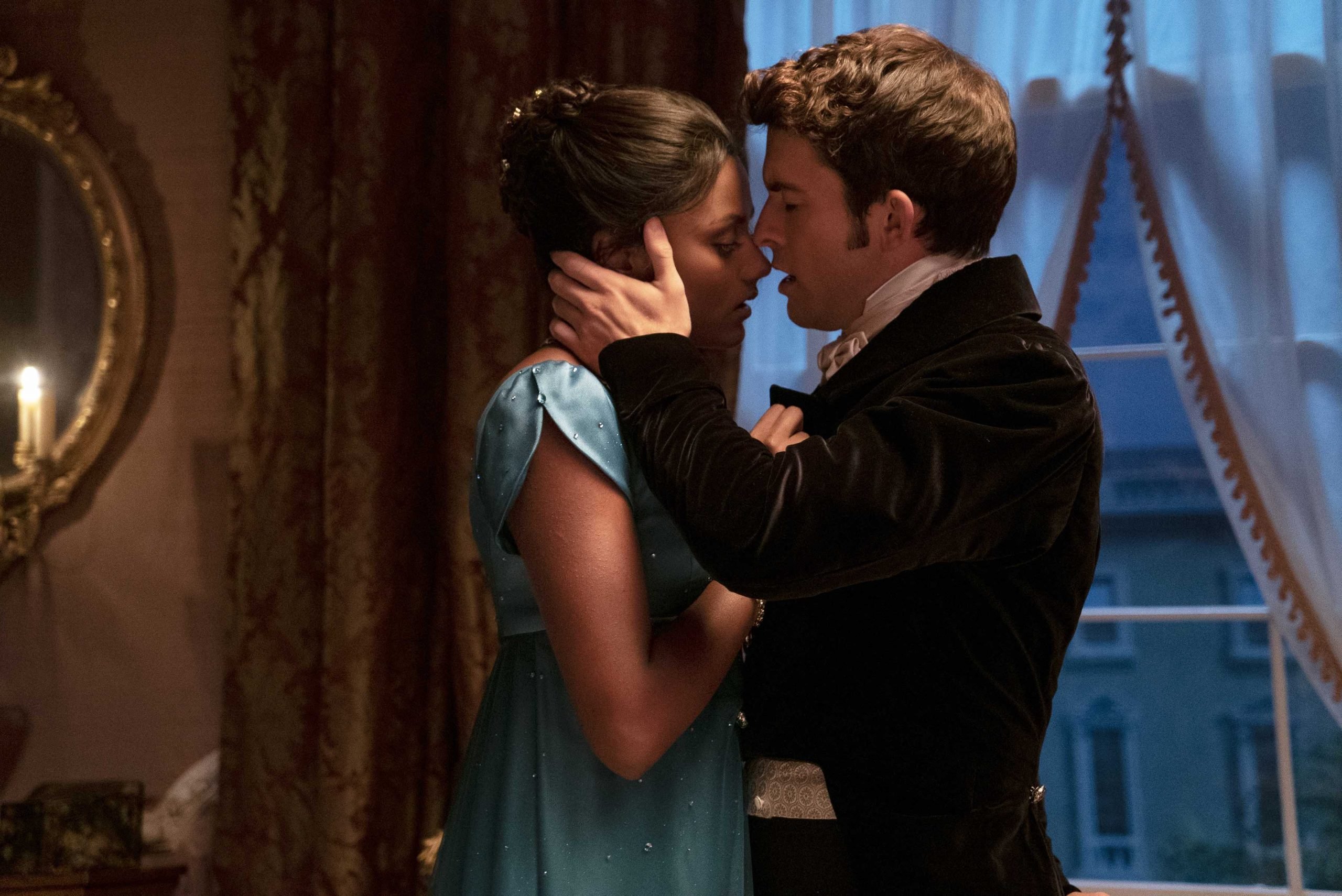 The central romances in Bridgerton have both been between people of different races and the second season featured a steamy love affair between Anthony, a white British man, and Kate, a South Asian woman. Audiences have eagerly responded to the diversity and representation in the series. The numbers speak for themselves, with Screen Rant reporting that Season 2 of Bridgerton set a new record for Netflix, with 193 million viewing hours between March 25 and March 27 alone.
The second season now holds the record for the most successful opening weekend of an English-language series on Netflix to date and is well on track to beat the record set by Squid Game, which is Netflix's most-watched series. This information has likely placed even more emphasis on the period drama, with Netflix on track to not only launch a third and fourth season of Bridgerton, but spinoff shows as well. 
The bigger takeaway from the success of Bridgerton is that when it comes to drama or romantic comedy, viewers are ready for diversity and inclusion. They're ready to see representation on screen, as fans have been adoring what Rhimes has done with South Asian representation and hiring a darker complexion lead.
Will there be a third season of 'Bridgerton'?
Fortunately for Netflix showrunners and fans alike, there's a wealth of material to explore in future seasons of Bridgerton. The show is based on Julia Quinn's novels, and from what showrunners have said, each successive season will focus on one of the Bridgerton siblings finding love. While some fan-favorite actors from early seasons, like Regé-Jean Page, won't be reprising their roles in new seasons, fans can count on seeing Kate and Anthony in the third season of Bridgerton.
"We're going to be back! Kate and Anthony are just getting started," Simone Ashley, who plays Kate, recently revealed. "I think everything is just starting. I'd like to see Kate just let go a bit more and play more in Season 3 and kind of swim in that circle of love together. I think they both deserve it." While Season 3 of Bridgerton is reportedly going to focus on Benedict Bridgerton, it could be a while before fans get any solid details regarding the release date and important plot points.