'Bridgerton' Season 2 Reveals How Lady Whistledown Always Gets 'The Good Gossip'
Lady Whistledown knows all – but no one seems to know her. Bridgerton fans spent all of season 1 trying to guess the identity of the mysterious author of London's must-read scandal sheet, who seemed to always have the juiciest bits of gossip about everyone in British high society.  Members of the ton are still …
Lady Whistledown knows all – but no one seems to know her. Bridgerton fans spent all of season 1 trying to guess the identity of the mysterious author of London's must-read scandal sheet, who seemed to always have the juiciest bits of gossip about everyone in British high society. 
Members of the ton are still in the dark about who Lady Whistledown really is. But viewers got the scoop in the season 1 finale of the Netflix series, when it was revealed that the gossip columnist was none other than Penelope Featherington (Nicola Coughlan). Now that Whistledown's identity is no longer a secret – at least to the audience – the show is free in season 2 to explore how exactly she's able to discover everyone's secrets , executive producer Chris Van Dusen has said.
'Bridgerton' Season 2 shows how Lady Whistledown gets her gossip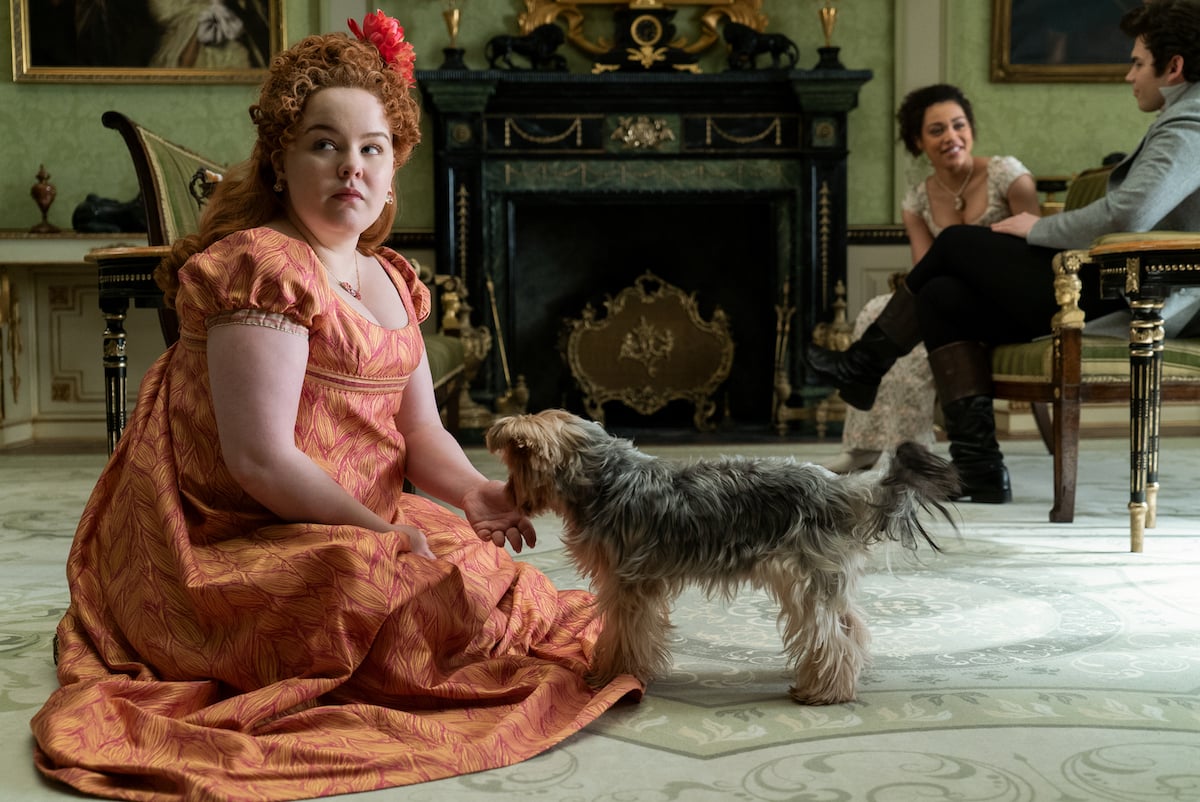 As the youngest Featherington daughter, Penelope has always been somewhat overlooked. Her tacky, ambitious mother favors her two older sisters and her family's sometimes gauche behavior means they aren't exactly in the upper echelon of London society. But Penelope – who is best friends with Eloise Bridgerton (Claudia Jessie) – is smart and observant, qualities that make her an excellent gossip columnist. 
But how, exactly, is Penelope finding out everyone's secrets? And how has she managed to keep her Lady Whistledown identity hidden for so long? Viewers will get more insight into that in Bridgerton Season 2, Van Dusen told TV Insider. 
"Lady Whistledown always manages to get the good gossip and viewers get to see exactly … how the sausage gets made," he said.  
Penelope is 'caught between two worlds'
Balancing her identity as Lady Whistledown with the reality of being a young woman in London's hyper-competitive marriage market isn't easy for Penelope, Van Dusen said. Her double life creates challenges that are difficult to negotiate. 
"She's caught between two worlds," he said. "It's fascinating to see her navigate that." 
Coughlan previously commented on that tension in a 2020 interview with Collider. 
"She's a fascinating juxtaposition in being the most low status character in the room, but also the most high status because she controls everything," the Derry Girls actor said. "She can change someone's fate by writing a tiny column." 
Penelope's status could become even more fraught next season. At the end of Bridgerton Season 1, her indebted father was murdered. That left the Featherington women at the mercy of his as-yet-unidentified heir. In theory, Penelope's earnings from her Lady Whistledown columns could give her a degree of freedom. But she won't be able to use that money without risking exposure. 
"I'm fascinated to know what she's doing with all this money," Coughlan said. "I would imagine she's just squirreling it away. I don't think she's terribly interested in buying bows and things." 
Penelope gets closer to Colin in the next season of 'Bridgerton'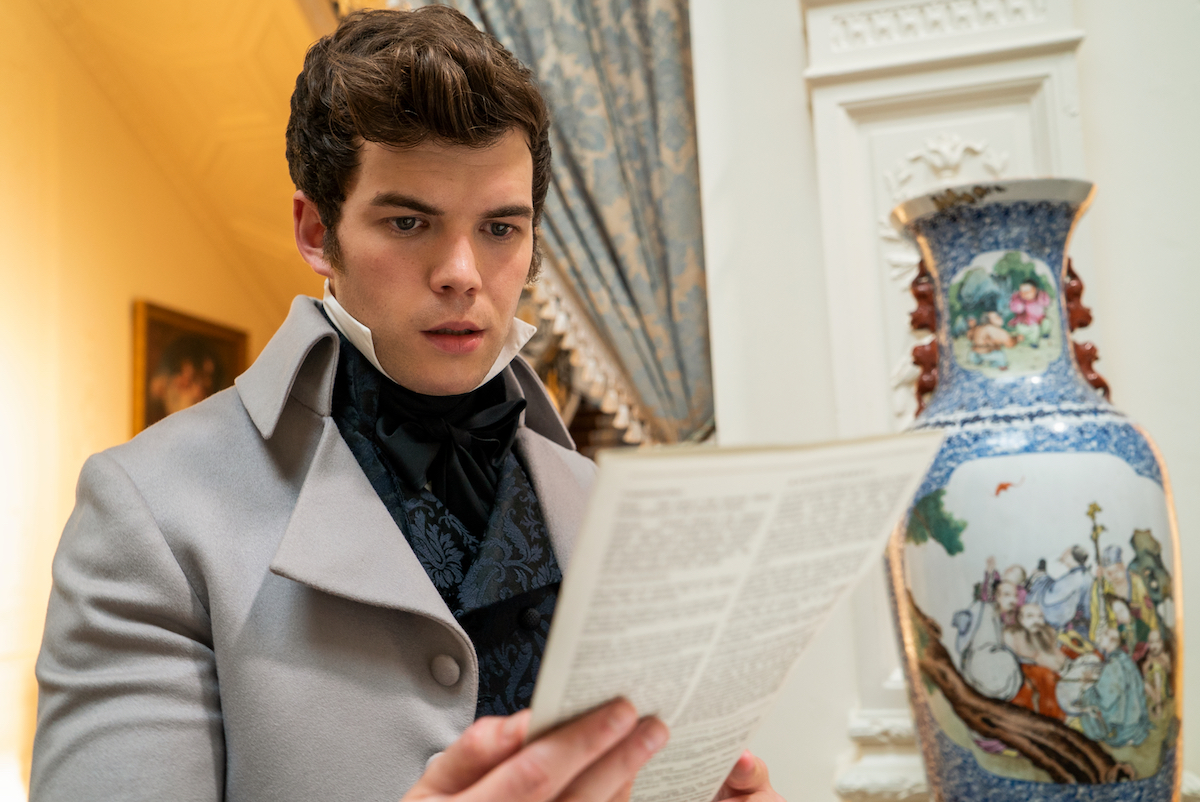 In addition to being an undercover gossip columnist, Penelope has also been harboring a secret crush on her best friend's older brother Colin Bridgerton (Luke Newton). In season 1, Colin didn't see Penelope as anything more than a friend. Howeve, that might be changing as the pair grow closer, Coughlan told Radio Times. But at the same time, Penelope's work as Lady Whistledown could jeopardize her burgeoning relationship with Colin in Bridgerton Season 2.
"I think you know, she's certainly been lying to literally everyone in her life and I think you'll see the repercussions of that and I think you'll see she's not – I always say it's like a Britney Spears year, she's 'not a girl, not yet a woman'. She definitely matures from series one," the actor said. "And I think she thinks she's much more a woman of the world than she actually is."  
Bridgerton Season 2 premieres March 25 on Netflix. 
Check out Showbiz Cheat Sheet on Facebook!