'Bridgerton' Season 2: What Is the Brown Powder Queen Charlotte Sniffs?
While many 'Bridgerton' fans assume Queen Charlotte has adopted a cocaine habit, the answer to that brown powder is anything but.
Netflix's Bridgerton is breaking viewership records once more. However, fans have had one big question since the period drama's debut: What is the brown powder Queen Charlotte sniffs? While many assumed the Queen might have adopted a cocaine habit, the answer is anything but.
'Bridgerton' Season 2 with spoilers ahead
Bridgerton's sophomore season follows first-born Bridgerton Anthony, who seeks a wife as he becomes the most eligible bachelor. Anthony meets up with several prospects, but none intrigue him. He also oversees the running of the home. Juggling the two takes a toll on him.
One morning, while on a horse ride, he meets a young lady riding. Her mystery intrigues him, but he lets it go. The woman is revealed to be Kathina Sharma, one of Lady Danbury's guests. Kate is in town to help her younger sister Edwina get married. Lady Danbury convinces Queen Charlotte to name Edwina Sharma the diamond of the season, which introduces her to a flood of suitors.
Anthony expresses interest in marrying her but meets the hostile Kate, who had overheard his requirements for a wife. Kate works to prevent her sister and Anthony from ending up together. Meanwhile, Eloise works on finding Lady Whistledown to convince her to talk about more than just eligible bachelors and ladies.
In her quest for Lady Whistledown, Eloise meets Theo, a lower-class young man who shares the same beliefs as her. The two bond and it seems they might be on their way to a romantic relationship, but she gets caught in a trap set for Lady Whistledown by Her Majesty.
On the other hand, Lady Whistledown (or Penelope Featherington) forms an alliance with Madame Delacroix. For a while, the partnership works until Eloise blows the lid on the Lady Whistledown business after realizing Penelope was Whistledown.
Elsewhere, Kate and Anthony fall in love, and Edwina leaves him at the altar upon realizing it. After some hostility, she caves and gives the two her blessing. Kate and Anthony get married, and she becomes viscountess.
What is the brown powder Queen Charlotte is sniffing?
After watching Bridgerton season 2, most fans dubbed Queen Charlotte "Snuffy Charlotte" for her indulgence in a brown powder. Many fans also assumed Her Majesty developed a cocaine addiction as she seemed to sniff the powder every time she experienced stress.
According to Screen Rant, however, the powder is snuff. Snuff was a Regency-era tobacco product used by wealthier members of society who preferred to snort it instead of smoking. Although snuff seems dangerous as the Queen snorts it almost every minute, it wasn't as addictive.
The actor who played Queen Charlotte, Golda Rosheuvel, confirmed that the powder used on set was nowhere near the snuff used during the Regency era. Rosheuvel said the show used a sugar-based alternative styled creatively to look like the real thing. Speaking to Decider, the actor said, "I think it's like glucose stuff. At the end of the day, I'm like, 'Yeah, wild rush.' It's harmless. It's fine. Absolutely harmless."
The Queen's indulgence might've also opened the door to the discussion surrounding the era's progress and use of drugs, like when Colin and Benedict Bridgerton developed an obsession for "herbal tea."
Golda Rosheuvel, aka Queen Charlotte, has impressive stage credits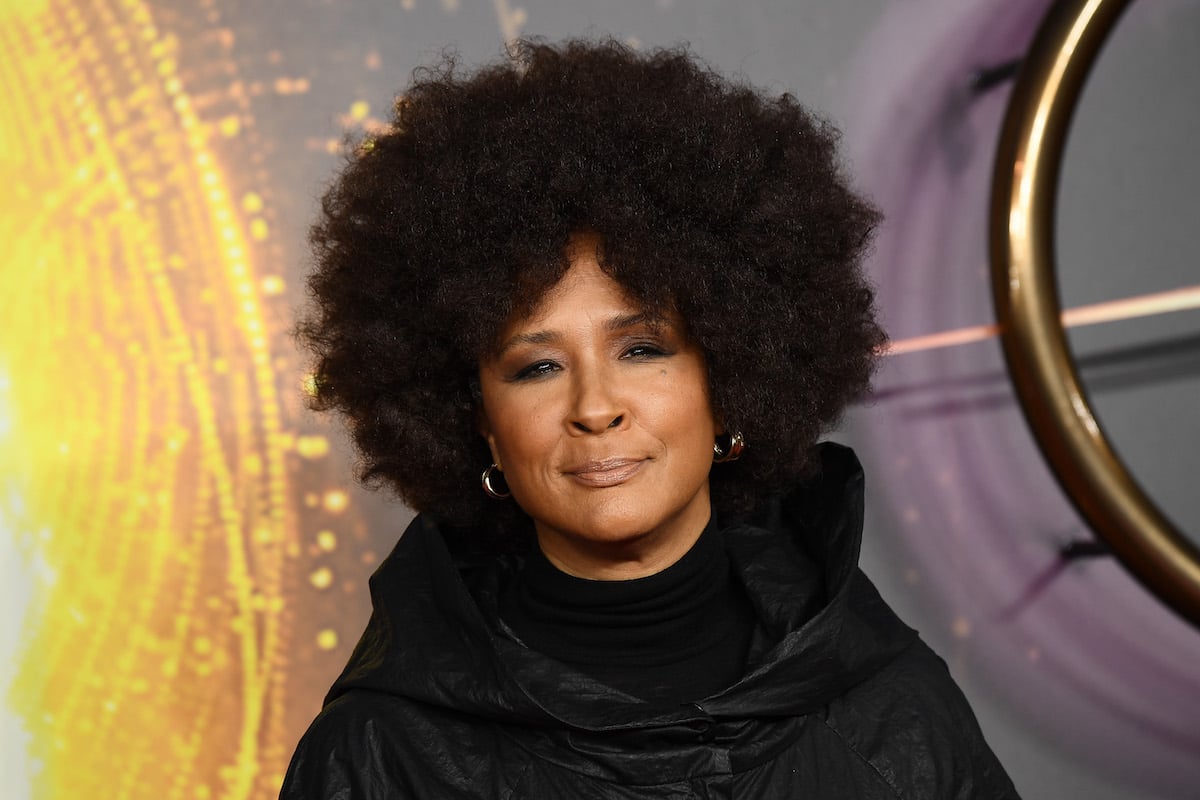 Rosheuvel has impressive stage credits, appearing in plays such as Porgy and Bess, The Winter's Tale, Macbeth, Romeo and Juliet, Bad Girls: The Musical, and Jesus Christ Superstar. In 2019, she was tapped to play Queen Charlotte on Bridgerton, a role that's earned her rave reviews from fans.
Notably, Rosheuvel played Shadout Maps in the Oscar-winning science fiction film Dune.