'Bridgerton': Season 2 Will Focus on 2 Unexpected Characters
Bridgerton premiered on Netflix on Christmas and people have already binged the entire first season. Though some of the storylines seemed to be wrapped up in a pretty bow at the end of season 1, there is still much story to be told. Fans have since been wondering if there will even be a season 2 of the new show and if so, what will it cover.
*Spoilers for Bridgerton Season 1 ahead*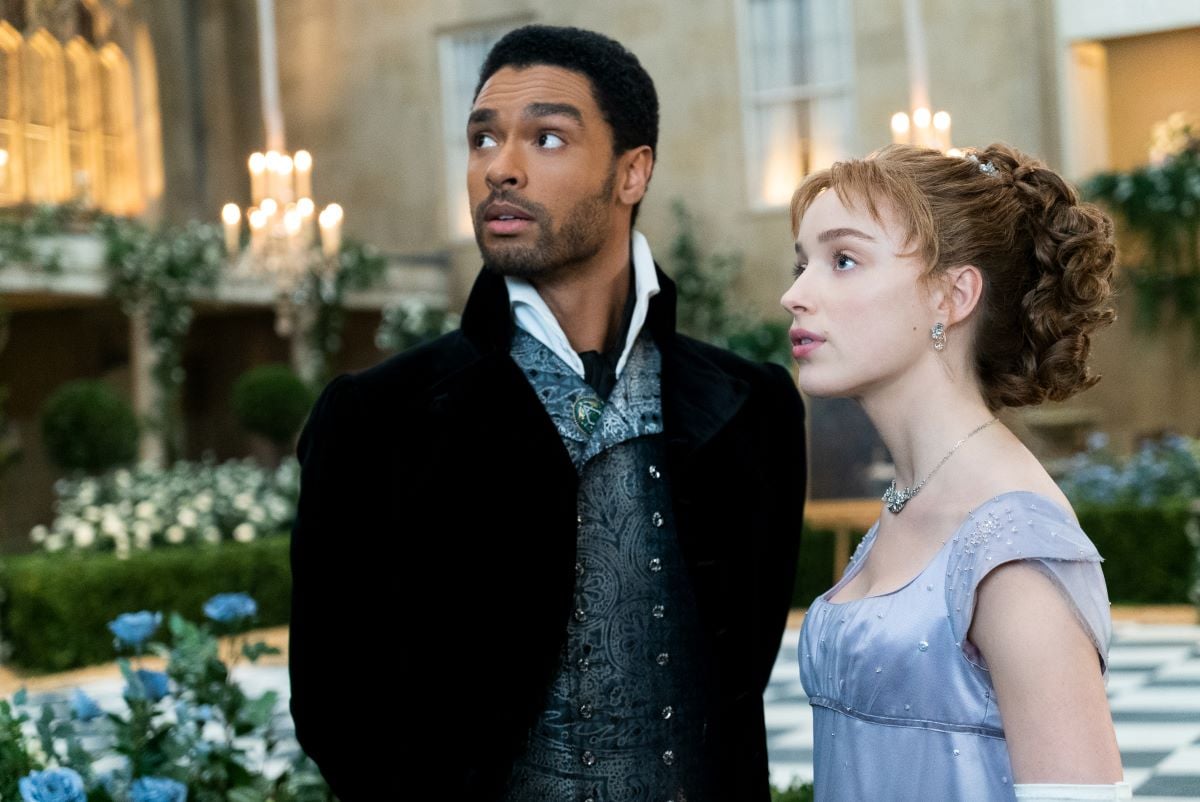 'Bridgerton' Season 1
The first season of Bridgerton introduced us to the Bridgerton Family, along with several other notable families in the Ton. As we met the Bridgertons, they were preparing for Daphne Bridgerton's first social season. After being named the Diamond of the Season, Daphne has a bevy of suitors fighting for her hand in marriage, until her oldest brother Anthony scares them all away, leaving Daphne with little to no prospects.
Luckily for her, Simon Basset, the Duke of Hastings comes to town with absolutely no interest in getting married. The two strike up a deal to pretend to be courting in order to raise Daphne's desirability and get other women to leave Simon alone.
Of course, nothing goes according to plan and the new town gossip, Lady Whistledown is around to report every scandalous detail to the rest of the Ton.
Will there be a season 2?
At the end of season 1, the show dropped a big bomb on audiences by revealing Lady Wistledown to be Penelope Featherington.
With season 2, the show will explore that further.
"I think there is a deep well of story for us to explore on Bridgerton," creator Chris Van Dusen told Entertainment Tonight. "We have an amazing sprawling cast of characters and amazing cast and that provides us opportunities to explore all kinds of stories for all these characters. And I think for Lady Whistledown specifically, it's going to be really interesting for us to be able to play in that world now that we know who Lady Whistledown is."
Who will season 2 of 'Bridgerton' focus on?
Next season will also get to focus on Penelope's growth.
"It's going to be interesting to see how Penelope comes into her power.," he continued.
And in addition to Penelope, fans will be seeing a lot more of Eloise Bridgerton, Daphne's little sister.
"I keep selfishly getting really excited for Eloise's debut into society because both, in real life and in fiction, I would have a friend at the balls," Nicola Coughlan, who plays Penelope, told the outlet. "Because sometimes shooting those scenes, the balls, can take three or four days to film because they're so epic. But no one speaks to [Penelope], so I could just be stuck on my own really lonely like, 'This sucks; this is terrible.' So, having your bestie there — that's the dream. That's the thing for me."
Next season will be Eloise's introduction to the dating scene and Daphne and Simon's first full season as a couple. And just because they ended season 1 happy, doesn't mean they will remain that way.
RELATED: 'Bridgerton' Release Time, Plus What to Know About New Shonda Rhimes Historical Romance
"One of the things that I love [is that] they get married so young to begin with and I think that's one of the most important things about the idea of the happy ending is that it doesn't end there," Rege-Jean Page, who plays Simon said.
"Love is a continuous process. It needs tending, it needs work, it needs, it gets tested and I think that if we carry that story forward it would be about, it should be about showing the true strength of this is in how it continues to work and grow and evolve," he continued. "It's a living thing that you've got to feed and move and grow with. So I think that could be very exciting seeing how you can strain that and still come out with something even stronger."
There has been no release date for Bridgerton season 2.