'Bridgerton' Season 3: New Character Lady Tilley Arnold Could Be a Love Interest For Benedict
As the new season of Bridgerton draws ever closer, fans are diving deep into theories and speculation around what the third season might involve – and what new characters could be introduced. While much of the plot is being kept under wraps, some bits and pieces of information have been leaked, as well as some exciting casting announcements.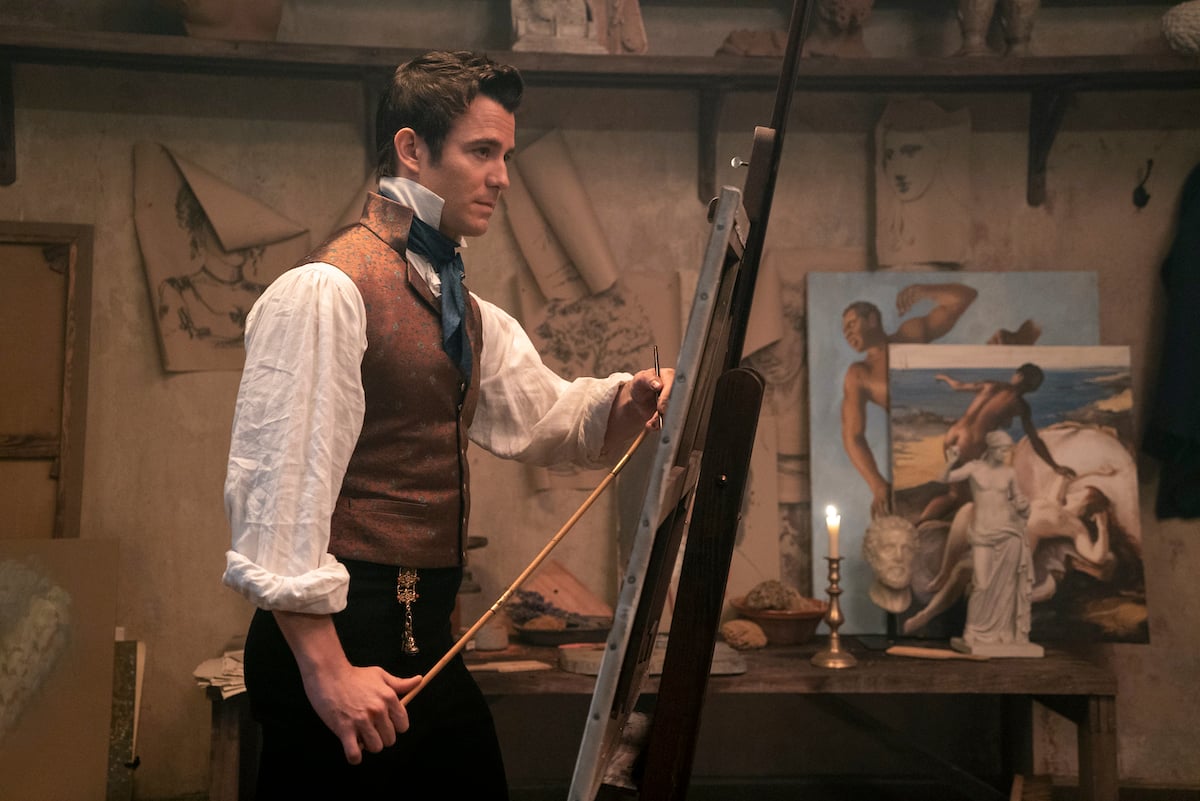 One of these recent announcements revealed that actor Hannah New is joining the hit series as a character named Lady Tilley Arnold – and in the wake of the announcement, fans have been speculating nonstop about how Lady Tilley could fit into the fabric of the Bridgerton universe.
Lady Tilley Arnold is a mysterious new 'Bridgerton' character
In October 2022, it was announced that New had officially been cast as Lady Tilley Arnold. According to TV Line, the announcement describes New's character as a young widow who "enjoys the privileges and power that come with being at the helm of her former husband's estate, living life on her own terms with financial independence and sexual freedom."
Beyond that brief synopsis, nothing has yet been revealed about Lady Tilley. Since fans know that the primary focus of the third season will be on the budding romance between Colin Bridgerton and Penelope Featherington, there are endless opportunities for Lady Tilley to stir things up with any number of eligible men – and fans have been speculating online accordingly.
Lady Tilley Arnold could be Benedict's new flame
A popular theory in the Bridgerton fan base holds that Lady Tilley Arnold could have much more to do with Benedict's storyline than with any other characters.' As one fan on Reddit suggested, "I think she's going to be a lust interest for Benedict, but since Lady Tilly is a widow, she will explain to Benedict how she's lived a full life – loving and losing her husband, she's done it all and with so much life to live at her young age she's back on the prowl for some casual sex."
Benedict Bridgerton is the second-oldest Bridgerton son, who has been portrayed in the series as a bit of a rake. Finding a lusty love interest in Lady Tilley would certainly shake things up, providing a romantic arc for him before he ultimately links up with Sophie in a future season, as many fans are predicting.
"Most likely another seasonal romance for one of the siblings to prep them for their upcoming season. So she could be for anyone except for Colin," a Reddit poster mused. Ultimately, Lady Tilley's role will likely remain a mystery right up until the third season of Bridgerton drops, which will be sometime in 2023.
Lady Tilley Arnold could be involved in other Bridgerton siblings' lives
Interestingly enough, Lady Tilley is a completely unique character to the Bridgerton universe since she doesn't appear in the books at all and seems to have much more freedom than Regency-era women typically did at the time.
A number of fans have expressed their belief that Lady Tilley could be a potential new friend for Eloise, with some pointing out that she could serve as a sort of mentor to the younger women around her. Fans on Reddit recently speculated about her character's purpose, with one writing,
"I think she's going to be Eloise's new friend. She'll act as if she doesn't care about society despite being a wealthy widow or whatever tf her character summary said about her. Eloise will like that and naively trust her very quickly."
Another suggested, "I'm hoping that Lady Arnold can be a friend to Kate or Eloise or Lady Danbury. She could start hosting ladies' nights at her house and let the ladies have a night of fun."
Only time will tell what the new character will bring to the Bridgerton family!