The 'Bridgerton' Cast and Intimacy Coordinator Couldn't Stop Laughing at 1 Sex Scene
Let's be real: lots of people watched Bridgerton for the sex scenes. And also the drama! But also the sex scenes. Regé-Jean Page and Phoebe Dynevor did that. And now, the show is Netflix's most successful original series ever.
But how exactly did those sex scenes get made, and how did Bridgerton intimacy coordinator Lizzy Talbot go about staging all of them?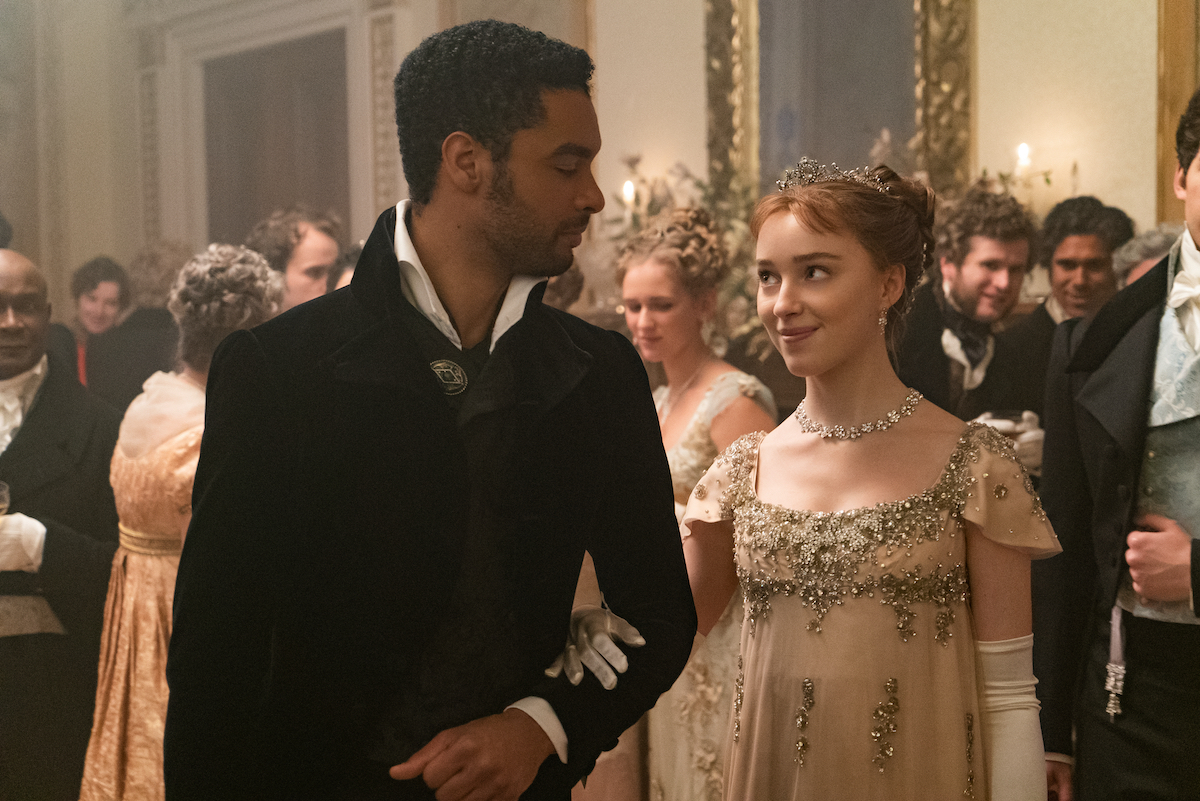 The 'Bridgerton' intimacy coordinator treated the sex scenes like stunts
Given that the intimate scenes were more frequent than the action/fight scenes in the hit Shonda Rhimes series, Talbot was given ample time to prepare the sex scenes with the cast and director. The intimacy rehearsals became an everyday staple for the cast and crew, which normalized the role of an intimacy coordinator even more.
"When you're treating the intimacy scenes in the same way that you are treating the stunt rehearsals, as you are treating the dance rehearsals, it takes the awkwardness and the fear out of them because it's just another scene at that point," Talbot told The Sunday Times.
An intimacy coordinator is a fairly new role on TV and film sets, but it's proving to be a vital one. The coordinator choreographs all of the intimate scenes according to every actors' comfort level, ensuring that every scene is consensual, respectful, and still thrilling. Tonia Sina coined the term intimacy coordinator in her master's thesis in 2006.
The role basically mandates that sex scenes be given the same protocol, attention, and care that fight and action stunt scenes get. It's a needed layer of physical and emotional support for actors.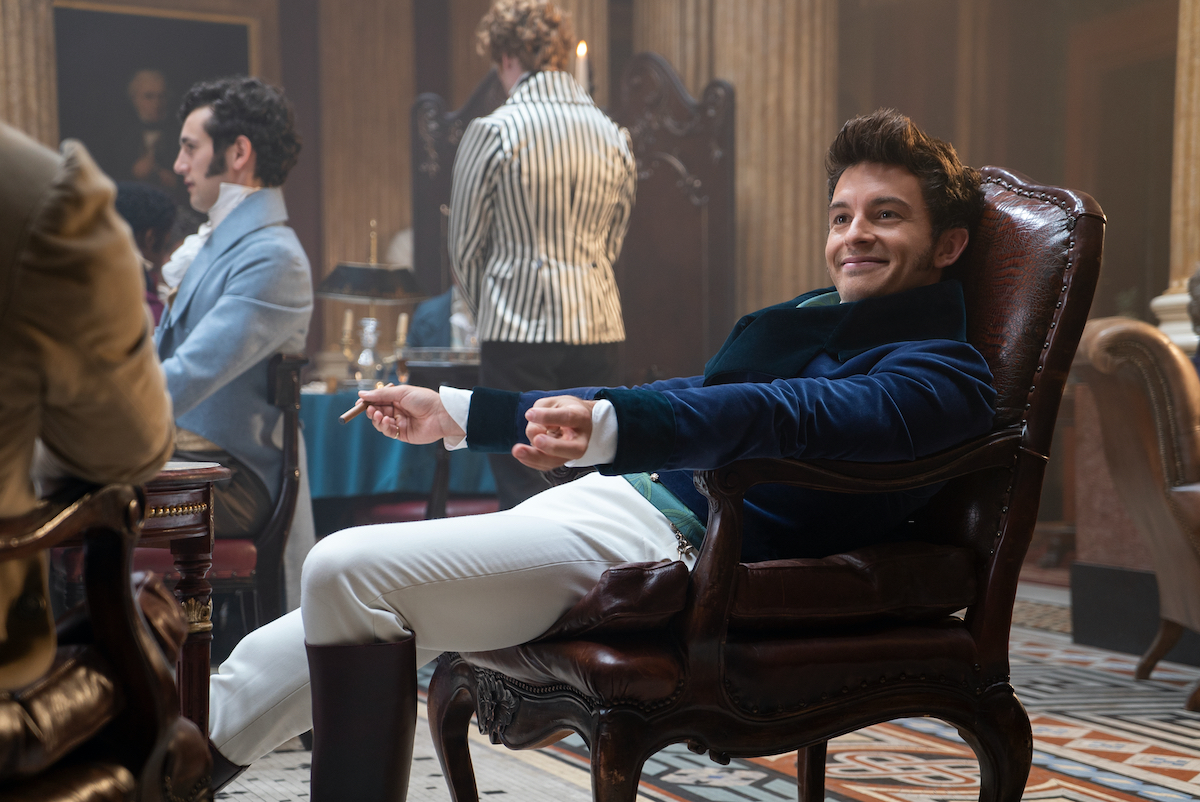 RELATED: 'Bridgerton': There's a Major Clue About Daphne and Simon's Marriage at Their Wedding
Simon and Daphne's post-wedding sex montage was an 'intimacy circus'
Page and Dynevor had the most sex scenes out of anyone in the cast. And Talbot told Insider that their post-wedding sex montage (the "Taylor Swift montage," as she called it) was a beast to put together. She said:
"There's so much going on there. We were in loads of different locations all over the country, we were inside, outside, up ladders, we were everywhere! We were working in the dry and in the rain, on flagstone floors and up against walls and in Regency beds. So that was a bit of an intimacy circus going on there."
While the job may seem stressful and convoluted, Talbot assured that she had a wonderful time. Even on the first day of filming, she knew Bridgerton would be different from other shows. As she explained to The Sunday Times:
"The very first scene, day one, we were doing a scene of female sexual pleasure in a gentlemen's club that didn't allow women in until 1980. It was, like, 'Oh, I see what you're up to, Shondaland!' It was very clear that from the outset this was going to be viewed from the female perspective."
RELATED: 'Bridgerton': The Dance Scenes Have a Much Deeper Meaning, According To Regé-Jean Page
Anthony and Sienna's sex scenes took forever to film because the actors couldn't stop laughing
Simon and Daphne weren't the only ones having all the fun. Daphne's oldest sibling, Anthony Bridgerton (Jonathan Bailey), has an intense love affair with Siena Rosso (Sabrina Barlett), but he can't marry her because of their different stations in their Regency London society. That didn't make their sex scenes any less steamy though.
Talbot said coordinating intimacy scenes with them was nearly impossible, as they had trouble "keeping a straight face all the time."
"They were always making jokes and going off on tangents," she told Insider. "We had so much fun together, we were always laughing. It was a really great time."
The trio especially couldn't contain themselves when rehearsing the sex scene under the rafters of the boxing ring. (Yes, you need to watch this show.) As Talbot explained, they keeled over laughing for a good 10 minutes because of all the fun they were having. She said:
"We were rehearsing for that in a hotel and we kept getting notifications from production asking, 'Are you ready yet?' and we were dissolving into laughter so often. It was a bit of a slow day!"
In Talbot's opinion, this is exactly how these rehearsals should play out because it builds comfort and trust.
"You've sort of got to find the joy in it because it is there inherently," she told The Sunday Times. "Bodies are funny and messy and they don't always do what we want them to do."
And given the fact that Bailey's pants ripped while practicing the rafter scene, neither do your clothes.