'Bridgerton': How Old Are Simon and Daphne in the Netflix Series?
Bridgerton has taken the world by storm. The Netflix series quickly became the platform's most successful debut ever, and it has already been green-lit for season 2. The show tells the tale of Simon Basset and Daphne Bridgerton's whirlwind romance in regency London, but there's one question left unanswered: how old are Simon and Daphne?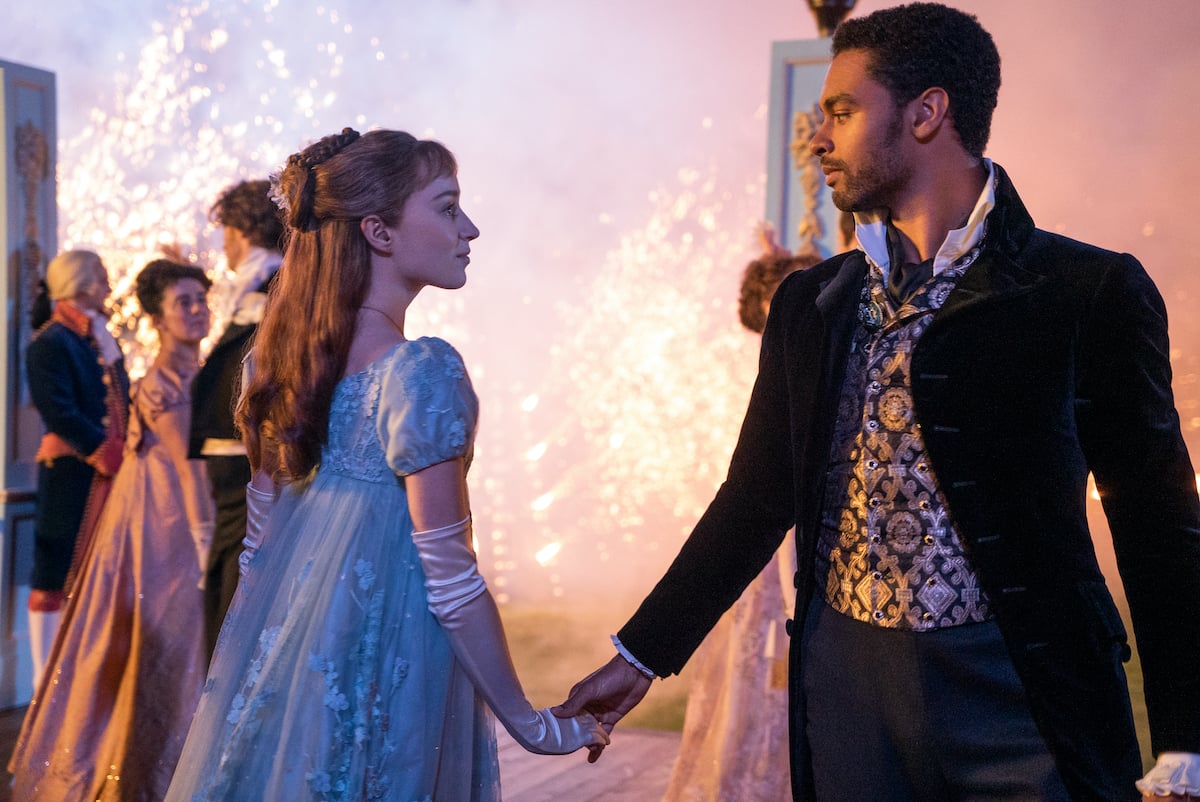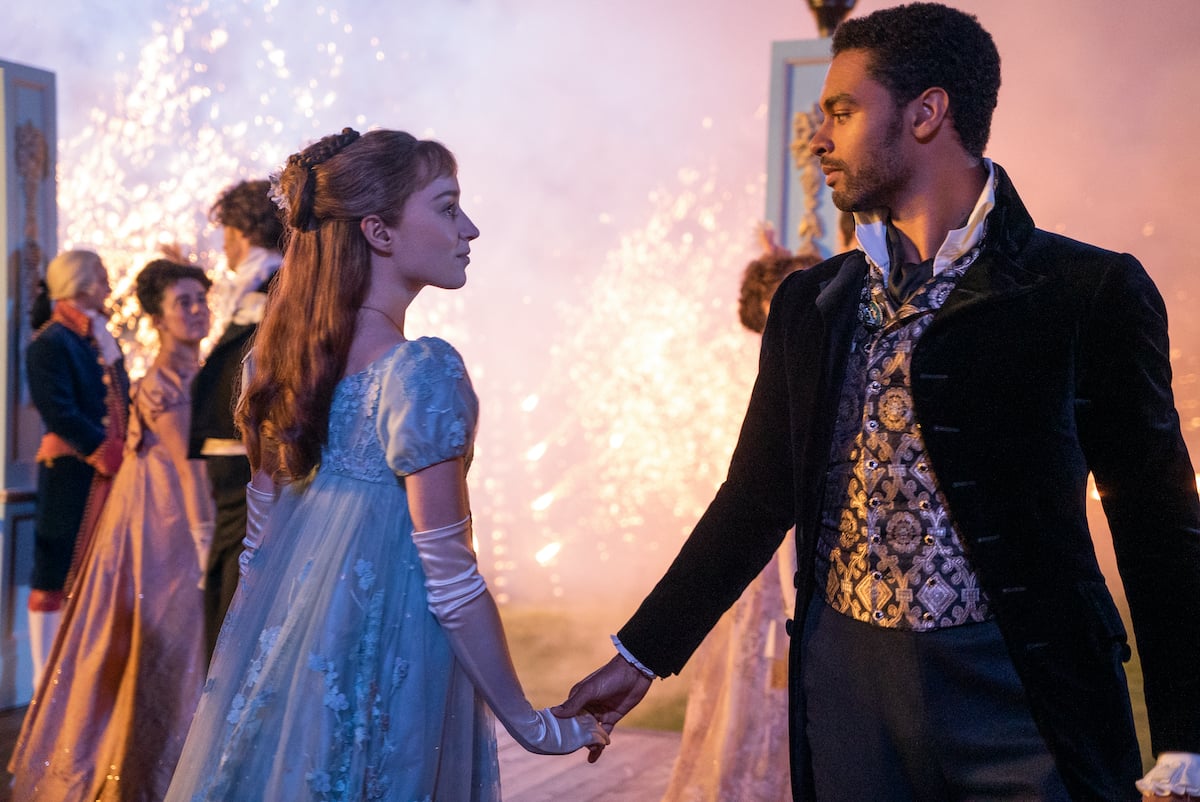 How old are Simon and Daphne in 'Bridgerton' Season 1?
As the eldest daughter of the family and the first of her siblings to get married, Daphne will undoubtedly continue to help guide her siblings through life.
As for the age differences, the Quinn novels reveal Daphne was born in 1792, making her 21 years old in season 1. Dynevor is 25 years old, so she's not too far off from her character.
Simon is older than Daphne, but not by too much like some of her other would-be suitors. Simon was born in 1784, making him 29 years old in season 1. Page is 31, so he's closer to his character's age than Dynevor.
Daphne is the oldest daughter of her family, but the fourth oldest sibling. Anthony Bridgerton is 29, like his best friend, Simon. Benedict Bridgerton is 27, Colin Bridgerton is 22, Daphne is 21, Eloise Bridgerton is 17, Francesca Bridgerton (who's largely absent from the first season because the character was living in Bath) is 16, and Gregory and Hyacinth Bridgerton are preteens.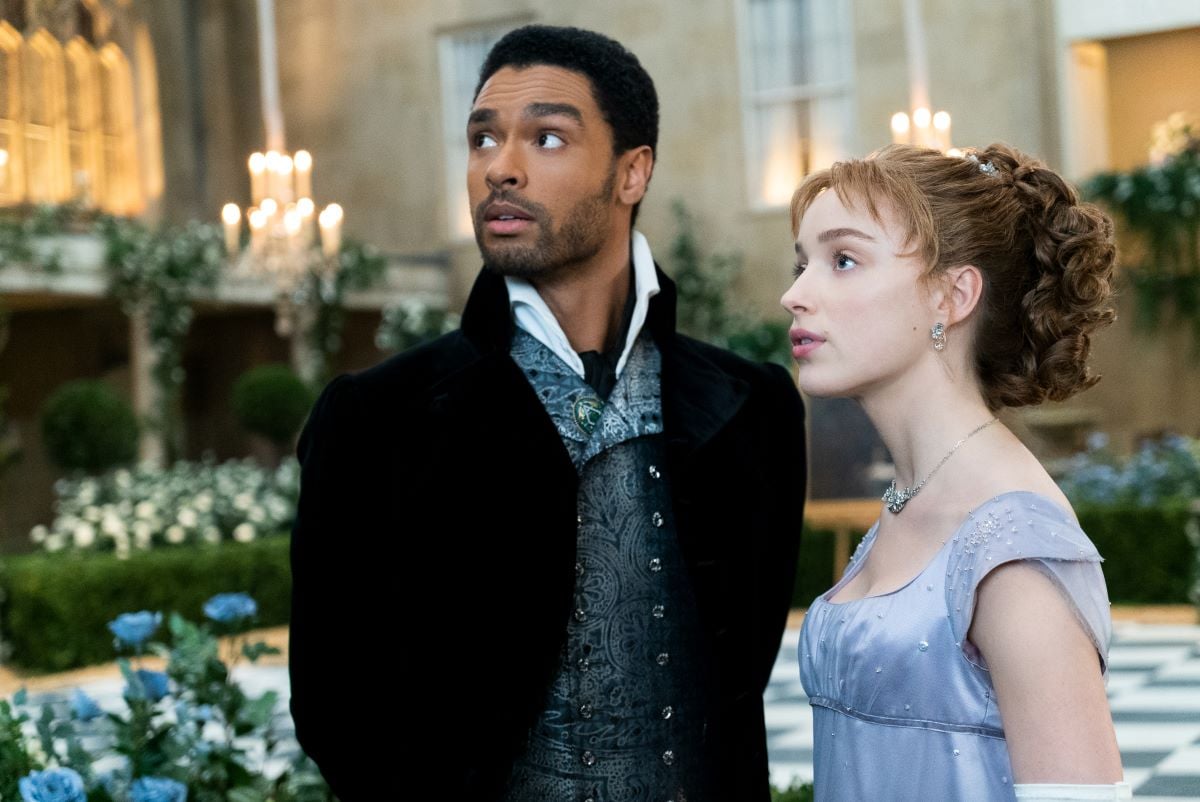 RELATED: 'Bridgerton' Made Drew Barrymore Get Back on Dating Apps
Regé-Jean Page plays the Duke of Hastings alongside Phoebe Dynevor's Daphne Bridgerton in the hit series. The show is the first original series to come from Shonda Rhimes' Netflix deal, and clearly Netflix made the right choice bringing Shondaland into the fold.
The show is set in regency-era London in the 1813. Daphne becomes the "diamond of the season" after her debut in front of Queen Charlotte, but her reputation proves hard to sustain. She and Simon, ever the bachelor, devise a plan to improve Daphne's prospects and keep women away from Simon: they pretend to be courting.
Because of the time period, they rarely could express their true feelings as the romance between them started to build, but Page said their dance scenes show their true feelings.
"The dancing was a gift," he told Esquire. He continued:
"Once you start dancing, you get to be honest. I think that's why dances are so central to these stories. They're not frivolous; they're the real heart and soul of the story because everything else is a two-level dialogue where you say one thing and mean another. Then suddenly, there's this place where you can't hide. I think we learn the most about the characters on the dance floor."
Will Simon and Daphne be in 'Bridgerton' Season 2?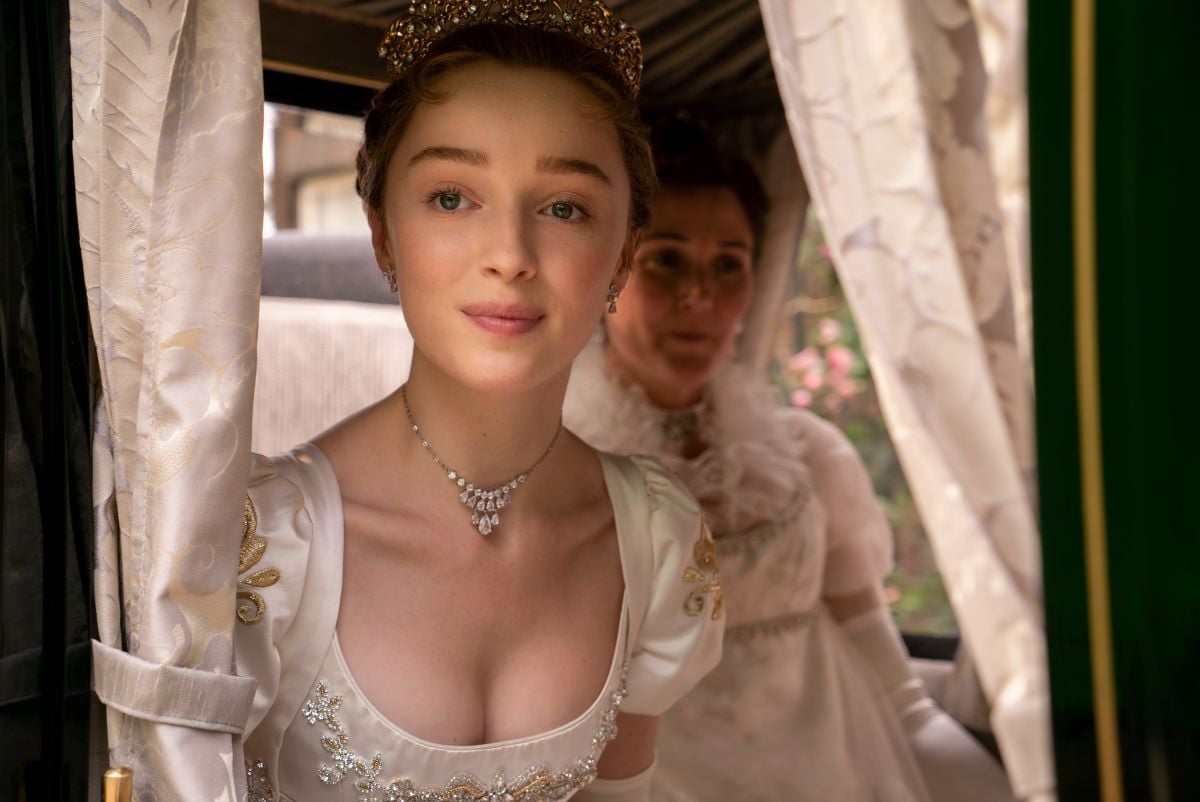 Eventually, Simon and Daphne confess their true feelings for each other, but only after they're forced to marry because of a stolen kiss in a garden. It all worked out, though, considering they were in love with each other the whole time and just couldn't say it.
The second half of the season shows the ups and downs of their early marriage, and there's a lot of sex. (The show is based on a romance novel, after all.) All's well in the end, and the couple dedicates themselves to putting the work into their relationship, but will their relationship be part of season 2?
Julia Quinn's novels span eight books. The first is The Duke and I, and it tells Daphne's story as the eldest Bridgerton sister. The remaining seven books focus on the other Bridgerton siblings, but the Duke and Duchess of Hastings are part of the stories. They're just not the main characters. It will be up to Shondaland to decide how much of a presence Daphne and Simon have in season 2.
RELATED: 'Bridgerton': The Dance Scenes Have a Much Deeper Meaning, According To Regé-Jean Page