'Bridgerton' Star Phoebe Dynevor Says This Is the Moment When She Realized the Netflix Show Was 'Kind of Special'
Bridgerton star Phoebe Dynevor says that when she first started working on Netflix's steamy revisionist period drama, she had no idea that it would be such a massive hit with audiences. 
"I had no idea what we were filming and I just worked my butt off and hoped for the best," she said during an appearance on Variety's Awards Circuit podcast on May 20. "I remember, [co-star] Johnny Bailey and I having conversations where we were like, 'What is this? Are people gonna get what we're trying to do?' Because it just feels so strange. And luckily, they did."
Phoebe Dynevor says shooting this 'Bridgerton' scene was 'kind of special'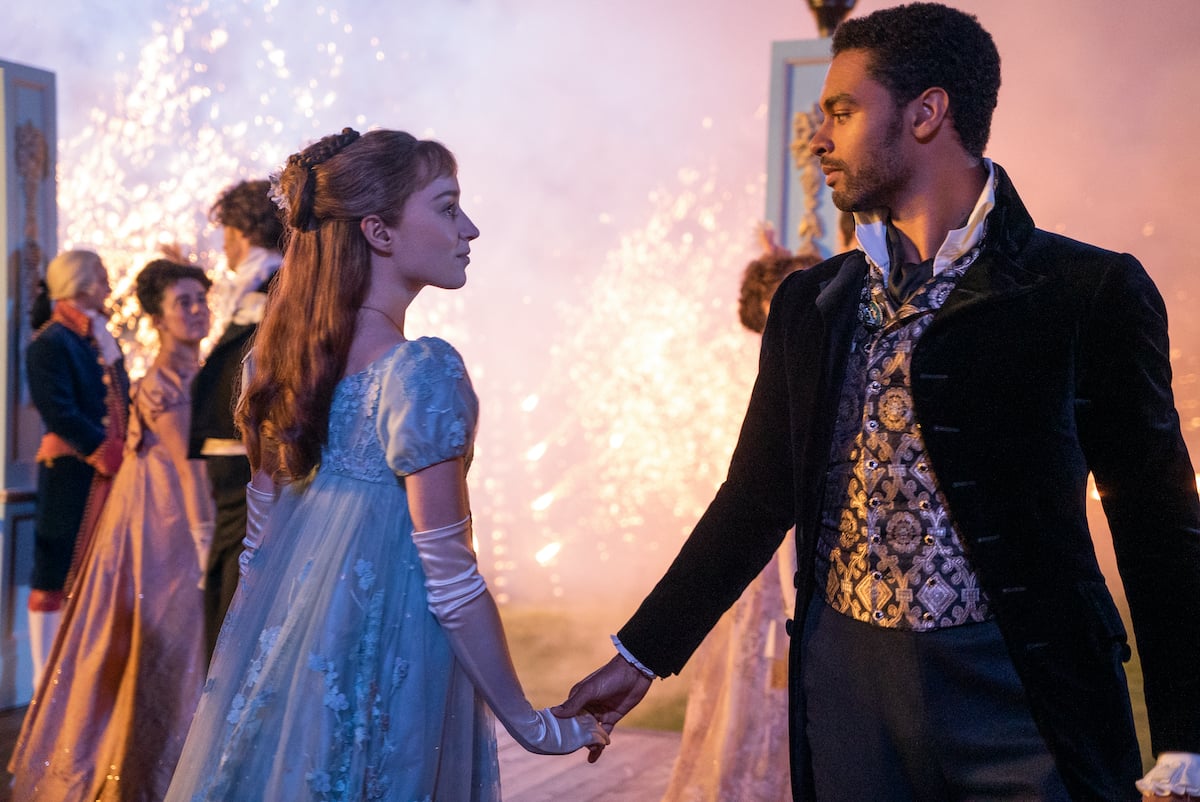 While she was in the thick of filming Bridgerton Season 1, it was hard to predict what audiences would make of the show, which followed Daphne Bridgerton's (Dyvenor) romance with the mysterious Simon, the Duke of Hastings (Regé-Jean Page). But Dynevor said she had an inkling that the series — which is based on a series of books by Julia Quinn — had a certain magic.  
"I remember shooting the last scene in episode 1 where Regé and I have, like, our first dance together. And I remember thinking, 'Wow, this feels kind of special,'" the actor recalled.
"There were, like, fireworks going off behind us and it was, like, really romantic music. It felt like a really special moment, but you never know if it's going to come out on camera and the audience is going to feel that buzz, too. It's hard to tell," she went on to say.
Phoebe Dynevor says she had a 'heads up' about Regé Jean-Page's exit 
Dyvenor will be back for Bridgerton Season 2. However, her character will take a backseat in the show's sophomore outing, which will instead focus on the romantic adventures of Daphne's older brother Anthony Bridgerton (Bailey). Daphne's dashing duke won't appear at all in future episodes, much to the disappointment of some fans. 
Page's exit was announced in April. It came as a shock to many viewers, though readers of Quinn's novels likely weren't as surprised, as his character doesn't figure prominently beyond the first book.
As for his on-screen wife, she wasn't blindsided by the news, she assured Variety.
"I had a bit of a heads up, so I knew," she said. "But again, the show centers around the Bridgertons and there are eight books. I think maybe the fans of the books were more aware of that happening than the fans of the show. We're very much passing on the baton to the lovely Johnny, who plays Anthony."
'Bridgerton' Season 2 is currently filming 
RELATED: 'Bridgerton' Author Julia Quinn Teases What's Next for the Series in Season 2
Dynevor also revealed that she was preparing to head back to work on the next season of the show, which began filming in April. She said she was eager to reunite with her fellow Bridgerton cast members, whom she considers family. 
"I cannot wait to get back and see them all," she said.
Although Daphne won't be the focus of the upcoming season, Dynevor said she was looking forward to what the future holds for her character.
"I'd like to see her evolve as a mother and as a woman," she said. "Where does someone go when they get everything they want?"
Check out Showbiz Cheat Sheet on Facebook!