'Bridgerton' Star Phoebe Dynevor Gets Candid About How the Period Drama 'Changed Her Life'
British actor Phoebe Dynevor plays Daphne Bridgerton in the popular period drama Bridgerton. In season one, Daphne is on a quest for love. Soon after, she marries the charming Duke of Hastings, Simon Basset. The Netflix series was a huge success, and in turn, capitulated Dynevor's career to new heights – to the point where the actor claims the breakout series "changed her life." But, what was Dynevor's life like before booking the lead role?
Phoebe Dynevor almost quit acting before 'Bridgerton'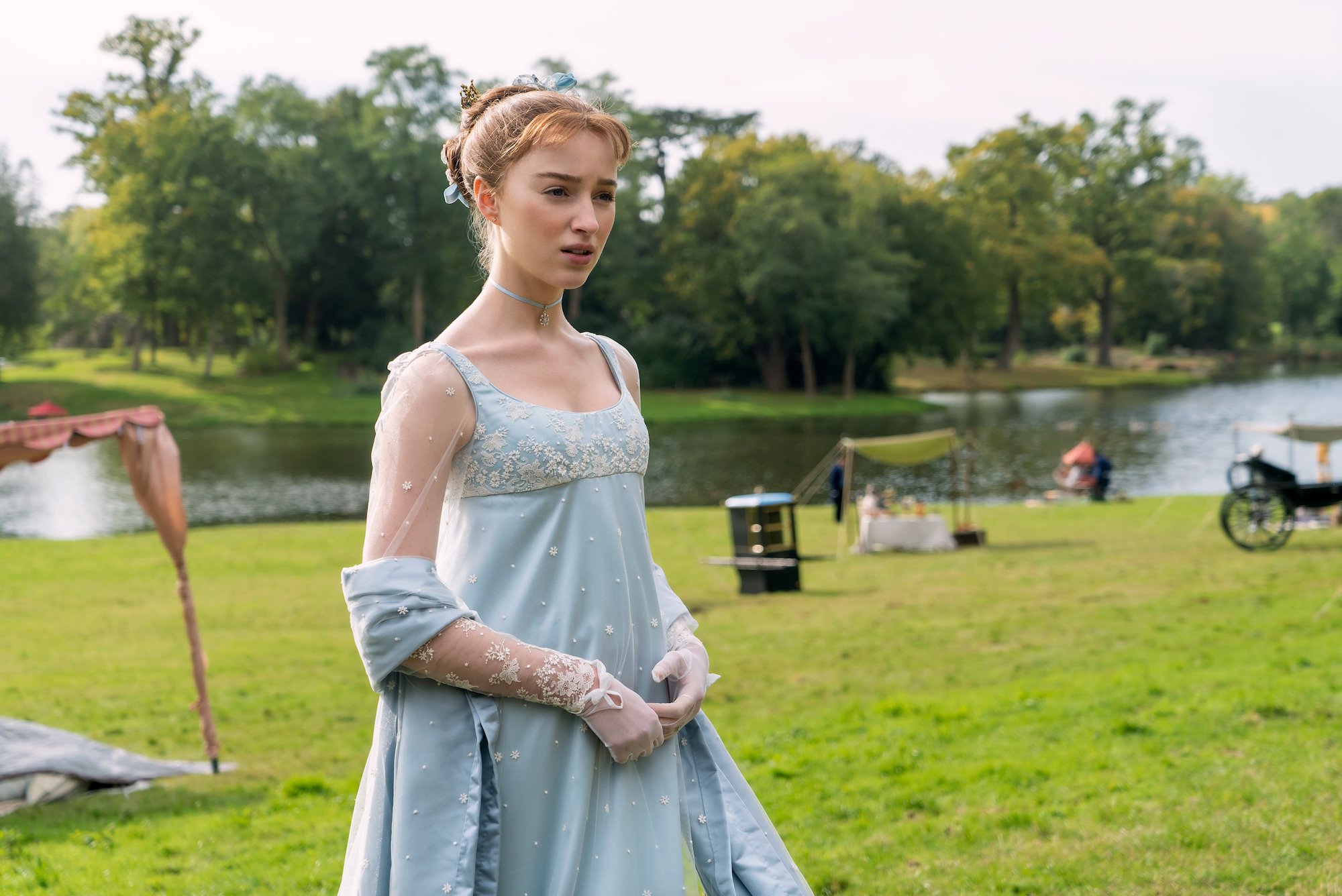 Prior to booking the lead role in Bridgerton, Dynevor almost quit acting for good. In an exclusive interview with The Mirror, the young actor revealed she couldn't secure an acting job for months. "I was ready to go home – sort of throw in the towel," she said. "I had two suitcases filled with all my things. I told my flatmate, 'I'm so sorry, I have to go' and to sell my furniture."
Eventually, Dynevor received a call from Netflix and was asked to read some lines with Regé-Jean Page. "I didn't think anything of it. Then the next day, they were like, 'Netflix will pay for your flight back to London as you've got to be in rehearsals on Monday.' It was a really crazy whirlwind."
The 'Bridgerton' actor details the life-changing experience 
For Phoebe Dynevor, starring in the popular Netflix series has completely changed her life. In an exclusive interview with Harper's Bazaar UK, the actor shared the impact Bridgerton has had on her life so far. "I'd say Bridgerton has definitely changed my life," she explained. 
The actor added, "But not only in the things that have come from the job, but also just the experience of it and meeting the most incredible people; just learning so much from working so hard for that period of time."
Dynevor went on to say the role has led to personal and professional growth. "You just learn so much about being an actor and how much your body can take, in a way," she continued. "That was a huge learning experience for me, and it changed a lot of things in my life."
What's next for the young actor?
After playing Daphne Bridgerton, Phoebe Dynevor has remained booked and busy. According to Deadline, she will play the lead role in a television adaptation of Exciting Times, based on the novel by Naoise Dolan. The Amazon series follows Dynevor as Ava, an Irish woman who is teaching English to wealthy children. Soon, she finds herself in a love triangle with banker Julian and lawyer Edith. 
Cooper Raiff (Cha Cha Real Smooth) will co-write the television adaptation with Naoise Dolan, who will direct. In addition, Dynevor, Dolan, and Raiff will executive produce alongside Black Bear's Teddy Schwarzman, Ben Stillman, and Michael Heimler. Also, Black Bear's Clementine Quittner and Sleena Wilson will serve as co-producers for the show. At the moment, there is no official release date for the television series.