Bridgerton': What Other Shows Have the Cast Been On?
Audiences have already fallen in love with the cast of Netflix's 'Bridgerton.' Here is where you may have seen the cast before.
If you're not obsessed with Bridgerton yet, then you probably haven't watched the show. The period drama, which premiered on Netflix on Dec. 25, has already become the fifth most popular original show on the streaming site. Sadly, there is only one season of the show out, which means you might already be missing the people of the Ton and their drama. If you're missing the faces of Bridgerton, here are some other shows you can catch them in.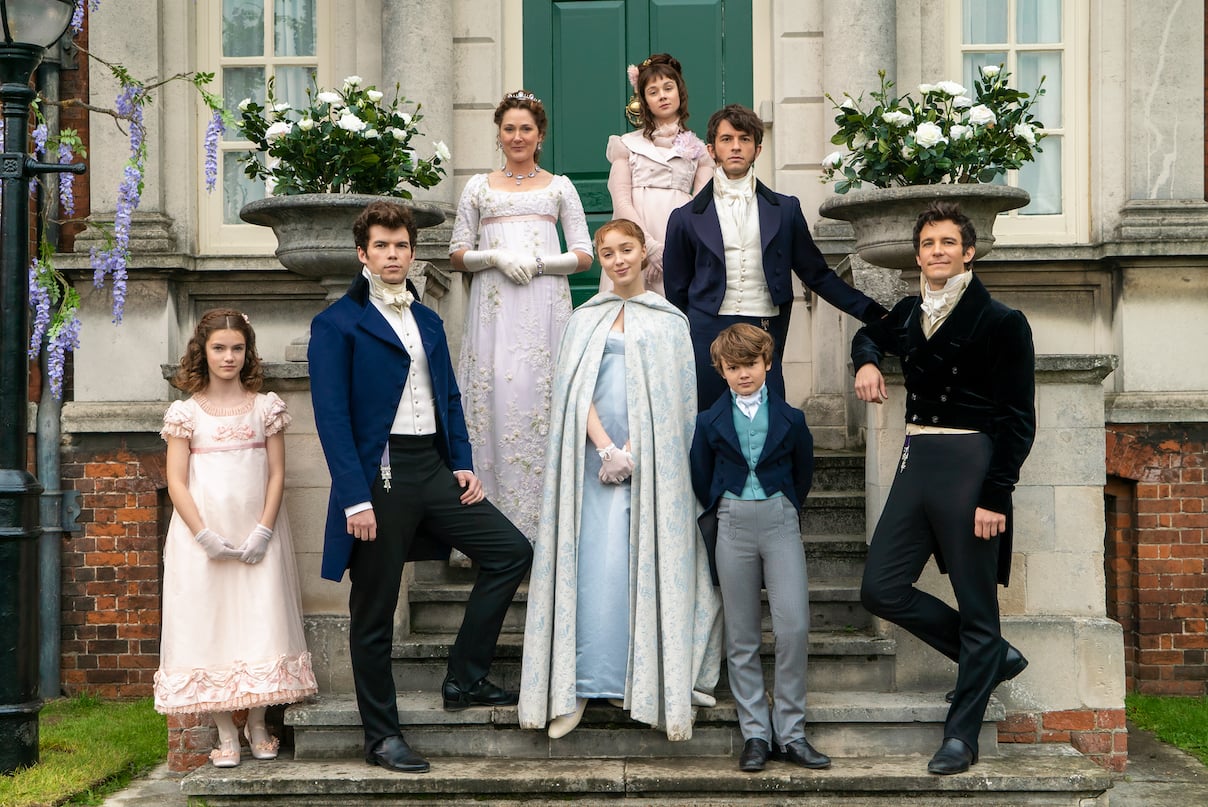 What is 'Bridgerton' about?
When Bridgerton opens, it's the beginning of the social season in London. During her premiere to the social scene, Daphne Bridgerton is named the Diamond of the Season, which makes every eligible man in London line up at her door to court her. Unfortunately for Daphne, her oldest brother Anthony scares them all away. Left with little to no suitable options for a husband, Daphne strikes a deal with Simon Basset, the Duke of Hastings. The two pretend to be courting in order to make other men desire Daphne once again and make it look like Simon is off of the market.
Throughout the course of their charade, the two fall in and out of love with one another several times. Meanwhile, the other members of the Ton are hiding scandals of their own and the new town gossip Lady Whistledown is around to report every last one.
Simon Basset
If you're missing seeing the lovely face of the Duke, you can find Regé-Jean Page on Sylvie's Love, where he plays Chico Sweetney, one of the members of the quartet. You can also find him in Harry Potter and the Deathly Hallows Part 1. where he is a guest at Fleur and Bill Weasley's wedding. He also starred in For the People, where he played Leonard Knox, an Assistant US Attorney. For the People was also produced by Shonda Rhimes.
Daphne Bridgerton
If you're missing Daphne, you can see Phoebe Dynevor sans bangs on Younger as Josh's girlfriend Clare starting in season 4. She was also on The Villiage, Waterloo Road, Snatch, and Dickensian.
Penelope Featherington
Eloise Bridgerton's best friend Penelope Featherington was one of the breakout stars of Bridgerton. If you want to see more of her, you can see Nicola Coughlan in Harlots, where she plays Hannah Dalton in season 2. You can also see her in one of her most well-known roles as Clare Devlin in Derry Girls.
Anthony Bridgerton
Jonathan Bailey, who plays the oldest Bridgerton Anthony, has been in quite a lot of things. You can find him on Netflix in Crashing as Sam, one of the people living in the hospital. He also played Olly Stevens on Broadchurch. He also had roles in Chewing Gum, Leonardo, and Me and Mrs. Jones.
Will there be a season 2 of 'Bridgerton'?
While season 2 of Bridgerton has not officially been announced, the cast and creator of the show, Chris Van Dusen, have given interviews on what season 2 will be about. So, it's pretty safe to say we will probably be seeing more of the Bridgertons.