'Bridgerton': Will Daphne and Simon Be the Center of Season 2?
Bridgerton is a hit. There is no arguing that. The show has become Netflix's fifth most popular original show and it's only been out since December 25. While the success of season 1 of Bridgerton is still fresh, people are already looking to season 2 and wondering what it will be about.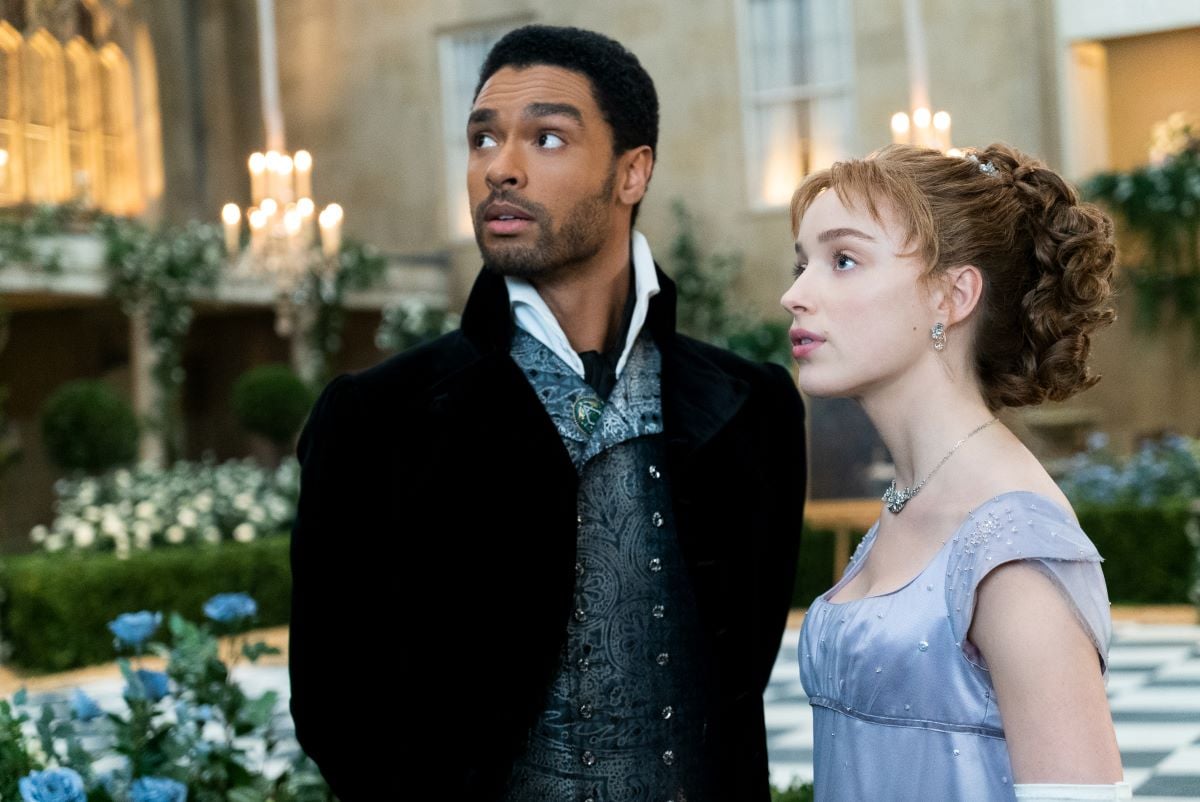 What was season 1 of 'Bridgerton' about?
Bridgerton brought viewers into Daphne Bridgerton's first social season as an eligible woman. After she was named the Diamond of the Season by the queen, Daphne had suitors lined up outside her house to ask for her hand in marriage. Unfortunately, her older brother Anthony Bridgerton scared them all away. Desperate to find a suitable husband, Daphne struck up a deal with the Duke of Hastings, Simon Basset. The two pretended to be a couple in order to make Daphne seem more desirable and allow Simon to stay in London without getting hounded by eligible women and their mothers.
Of course, not many things went according to plan for the aristocrats in the Ton in season 1 and the town gossip, Lady Whistledown, was around to report every little scandal.
Will season 2 of 'Bridgerton' focus on Daphne and Simon?
Though viewers were introduced to all of the Bridgertons in season 1, as well as the Featheringtons, and other members of the Ton, the focus was largely on Daphne and Simon. Though there is surely much more to tell in Simon and Daphne's stories, they probably won't be the focal point of season 2.
Bridgerton is based on a series of books by Julia Quinn. Season 1 followed The Duke and I and season 2 will likely follow the second book in the series, The Viscount Who Loved Me, which focused on Anthony.
"If we're sticking to the books, it's sort of Anthony's turn now," Phoebe Dynevor, who plays Daphne, told Harper's Bazaar about season 2. "There's no such thing as a happy ending, is there? I think love's always shifting and changing. So who knows? I'd like to see what happens next."
And the show's creator Chris Van Dusen also alluded to the other potential seasons focusing on different Bridgertons.
"I feel like the first season was primarily about Daphne and her love story with Simon," he told Collider. "But, this being a family of eight children and there being eight books, I would love to be able to focus and really tell stories and love stories for all the Bridgerton siblings. For each character, for sure."
Though the other seasons will focus on other sibilings, Daphne's story isn't over.
"It's interesting," Van Dusen said of Daphne's arc. "I think it's too early to tell right now. I think that we're along for the ride of Daphne and Simon's love story this first season. And, I think we've done some work in Season 1 to set up other characters. We really dig into Anthony's love story. We're really exploring Benedict as well, and Collin, and Eloise relationship. I think it's a deep well of story for us to explore."
There has been no filming or release date set for Bridgerton Season 2.