'Bridget Jones's Diary': Renée Zellweger Went to Wild Extremes to Prepare for Her Oscar-Nominated Role
Whenever the best romantic comedies of the 2000s come up, it probably won't be long until someone mentions Bridget Jones's Diary. The 2001 hit stars Renée Zellweger as a British woman who finds herself romantically entwined with two very different men (Colin Firth and Hugh Grant). But fans might not realize just how much Zellweger committed to the movie.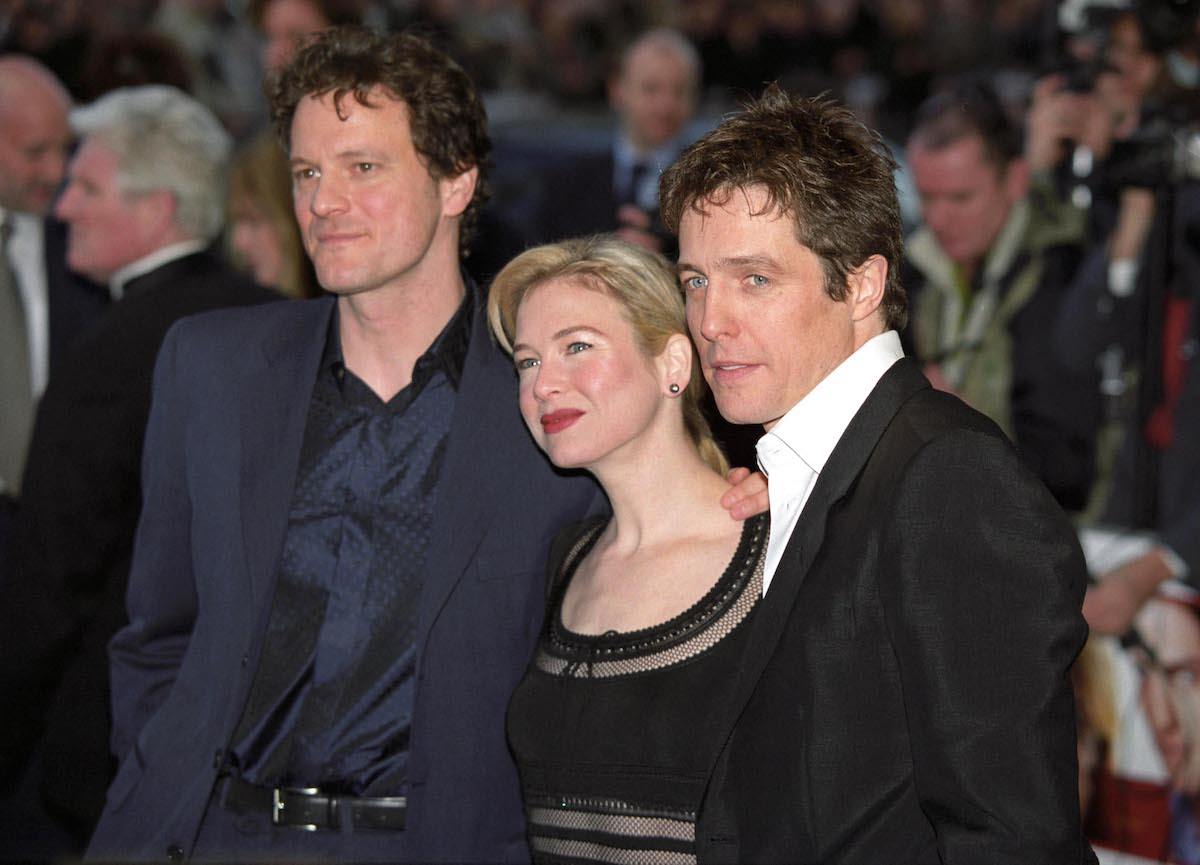 Renée Zellweger in 'Bridget Jones's Diary' became a signature role
When she was cast, Zellweger faced a ton of criticism in the media. After all, Bridget Jones — as created by novelist Helen Fielding — was an inherently British character. Some thought the American star couldn't possibly fill her shoes. Of course, the Jerry Maguire star slipped so effortlessly into the role that she earned an Oscar nomination and returned for two movie sequels.
Even Firth praised Zellweger's performance as Bridget Jones. During the release of 2016's Bridget Jones's Baby, Firth told The Hollywood Reporter how she "has completely taken ownership of [the role], and no one can imagine it any differently." Besides nailing the accent, Zellweger famously gained 17 pounds for the role. But her Method acting went much further.
RELATED: The Heartbreaking Reason Renée Zellweger Stopped Acting
Renée Zellweger's boyfriend at the time even played an integral role
To really get into the head of Bridget Jones, Zellweger worked for three weeks in an actual publishing house. According to Mental Floss, the star worked under the alias Bridget Cavendish, posing as the sister of a friend of a company chairman. During this period, Zellweger would practice her British accent, while getting a feel for how Bridget would have really lived.
In Bridget Jones's Diary, much of the story centers on the character's professional life, especially as she becomes romantically involved with her boss (Grant). But in her undercover job, Zellweger kept a photo of then-boyfriend Jim Carrey on her desk. And apparently, no one recognized the star or wondered why she kept her Me, Myself & Irene co-star so closeby.
RELATED: Did Renée Zellweger Sing in 'Judy'?
The actor went on to two Academy Awards, including one in 2020
Of course, Zellweger's literal job training, vocal coaching, and physical transformation paid off. Bridget Jones's Diary became a runaway box office success, earning more than $280 million worldwide according to Box Office Mojo. And it marked a tremendous turning point for Zellweger's movie career. Until then, Zellweger was rarely a lead, let alone the title character. Rather, she was often cast in supporting roles and amid ensemble casts.
Although she did not win the Academy Award for her performance, Bridget Jones's Diary did firmly establish Zellweger as an A-list star capable of carrying major studio films. The following year brought another massive hit and Oscar nod with Chicago. Just three years after starring as Bridget Jones, the actor landed her third consecutive Oscar nod and first win for Cold Mountain. Most recently, she earned a second Oscar for 2019's Judy.