Brie Larson Claims Captain Marvel Is the Strongest Avenger: 'I Think Thanos Cheated'
Whether or not it releases as part of Phase 4, Captain Marvel 2 is coming soon to the Marvel Cinematic Universe. As played by Oscar winner Brie Larson, the superhero made her MCU debut in 2019. Now Larson is making a bold claim that her character, Carol Danvers aka Captain Marvel, is the strongest Avenger. And she has a pretty compelling argument why.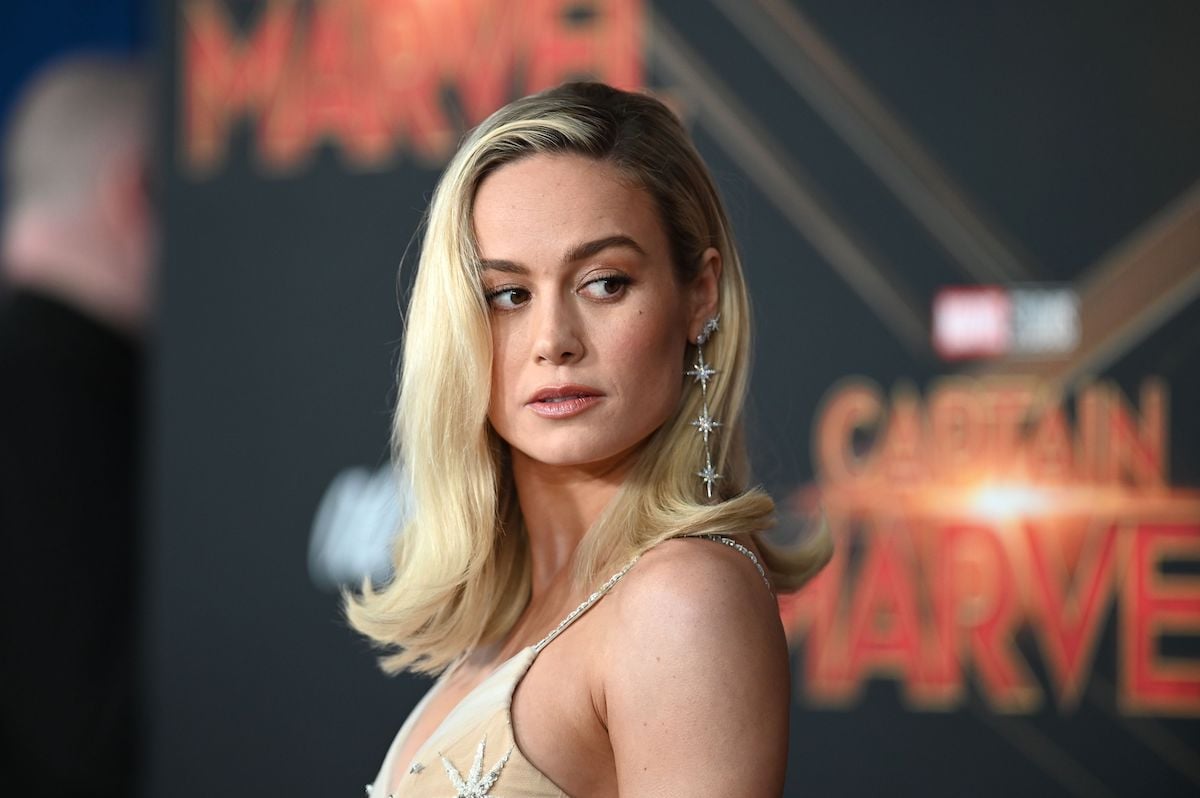 Is Captain Marvel the strongest Avenger?
Prior to her arrival in the MCU, Marvel Studios was already hyping up Captain Marvel. Certainly, her raw power — derived from the Space Stone — makes Carol Danvers one of the strongest characters Marvel has ever brought to the big screen. Her actions in both her own film and Avengers: Endgame support that. But her status as the "strongest Avenger" remains up for debate.
The other heroes often in contention for the title are Thor (Chris Hemsworth) — who shares a key moment with Captain Marvel in Avengers: Endgame — and Scarlet Witch (Elizabeth Olsen). In particular, the events of WandaVision strengthen the latter's case. Yet, Carol Danvers definitely cannot be counted out. And Larson doesn't appear to be giving up her campaign anytime soon.
RELATED: Could 'Captain Marvel 2' Jump Between Two Different Time Periods?
Is Captain Marvel more powerful than Thanos?
In response to a fan question on Twitter, Larson laid out exactly why she's so determined to get Captain Marvel declared the strongest Avenger. Moreover, she explains one notable instance in which Carol Danvers demonstrated her strength within the MCU.
"Obviously, I think I'm the strongest one 'cause I'm just going to keep starting that rumor. … [But] I do [think Captain Marvel is the strongest Avenger]. I think Thanos cheated. Listen, it's such a fun game to play. I love the question 'cause I have this tongue-in-cheek thing with Chris Hemsworth about it because he said that he is the strongest one. So it's all fun. I honestly think that whoever character you love is the strongest, but I'm biased. So I'm going to say it's me."
Her playful rivalry with Hemsworth aside, Larson has a legitimate point. Even when Thanos (Josh Brolin) is wearing the Infinity Gauntlet, Captain Marvel nearly bests him late in Avengers: Endgame. The villain is only able to triumph by wielding the Power Stone to, well, overpower, his opponent's natural strength. So to a certain degree, Larson's right. He was cheating.
RELATED: 'Captain Marvel': How 1 of Jim Carrey's Biggest Hits Nearly Made a Key Moment Even Funnier
Brie Larson will dig deeper into Carol Danvers in 2022
WandaVision has already planted the seeds for what fans will see in Captain Marvel 2. Teyonah Parris will reprise her role as the adult Monica Rambeau in the sequel. And director Nia DaCosta's movie will address the unresolved conflict between the two heroes. But other than that, the plot of Captain Marvel 2 remains a mystery.
With filming set to begin soon, Larson has revealed the simple way she's bracing herself to suit up again. In the meantime, fans will no doubt be analyzing every bit of Marvel content they get for clues about what Carol Danvers will be up to the second time around. Captain Marvel 2 is set for release on Nov. 11, 2022.