Brie Larson Just Shared the Shockingly Simple Way She's Preparing for 'Captain Marvel 2'
For all the upcoming movies in the Marvel Cinematic Universe, Captain Marvel 2 might be the most mysterious. The film has officially landed a director in Candyman's Nia DaCosta. But its plot details and even much of its cast are unknown. However, in the lead-up to the sequel to the 2019 billion-dollar hit, fans can keep track of how star Brie Larson is getting ready to return as Carol Danvers.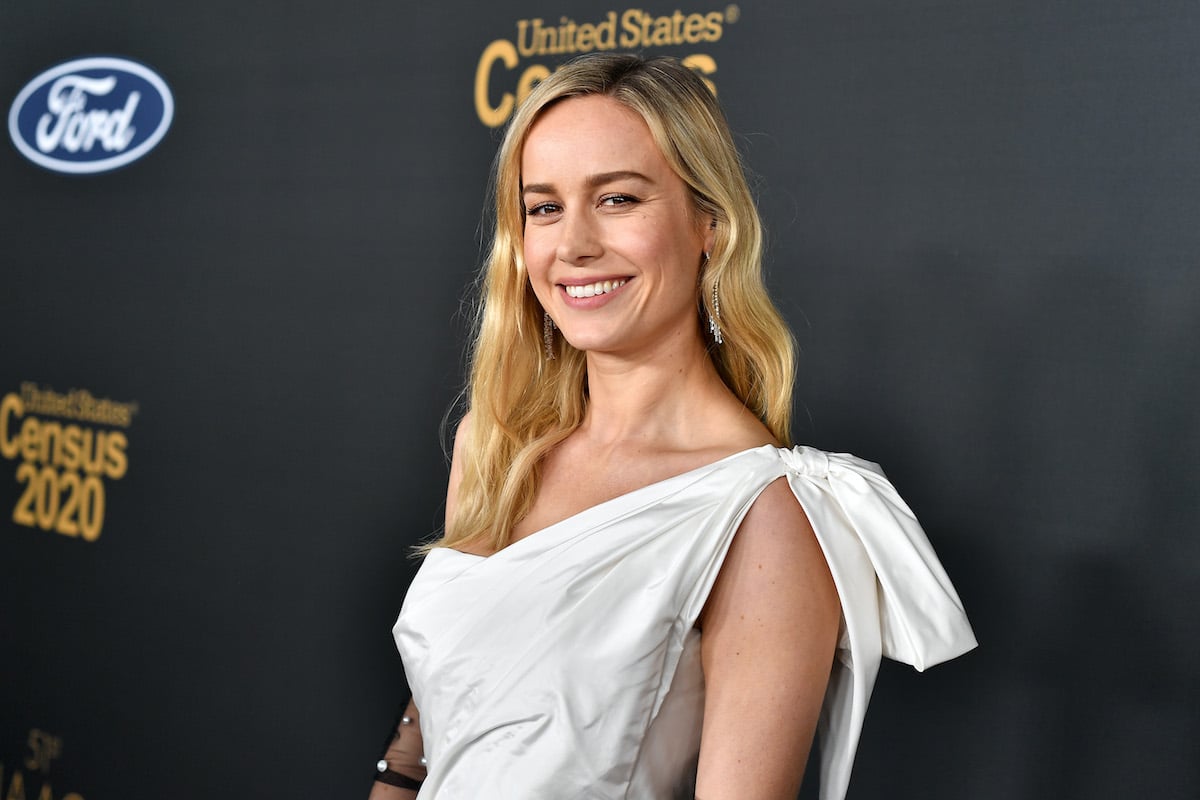 Brie Larson debuted as Carol Danvers aka Captain Marvel in 2019
Larson, of course, debuted as Carol Danvers in the eponymously titled Captain Marvel. However, she reprised the role just a few months later in Avengers: Endgame. Since the two films are set more than 25 years apart in the MCU, fans wondered when Captain Marvel 2 will pick up. Recent announcements indicate it will be set in the present day, at least in part.
Teyonah Parris — who currently played Monica Rambeau on WandaVision — will reprise that role for Captain Marvel 2. Akira Akbar played the character as a child in the first film. So Parris' casting might confirm the sequel takes place predominantly post-Avengers: Endgame. Whether she's in the present or the movie hops to different times, Larson has already started preparing.
RELATED: 'Captain Marvel 2': Brie Larson's Marvel Hero Takes on the MCU's Next Huge Cosmic Villain in New Fan Art
Related post url: 
Now she unveiled her new morning routine ahead of filming the sequel
Taking to her popular YouTube channel, Larson gave fans a behind-the-scenes look at her new morning routine. As she prepares to gear up for filming on Captain Marvel 2, the actor started a thorough but simple process of self-care and rejuvenation at the beginning of 2021.
First, Larson does a face cleanse — the first of probably four she does a day, she said — then it's tea time. Next, Larson whips out her journal, a longtime hobby she uses to focus on gratitude and intuition. And when she doesn't follow her intuition, Larson suffers a stomachache, she admits.
After that, Larson heads to her backyard sauna for stretching and meditation. The actor confirms this helps her muscles, no doubt an asset for the physically demanding role of Captain Marvel. Then she showers and fits in a workout in her garage, concluding her morning routine.
RELATED: 'Captain Marvel 2': Why Nia DaCosta's Hiring Is Such an Important Step for Hollywood
Related post url: 
So far 'Captain Marvel 2' will center on 3 female Marvel heroes
With Captain Marvel 2 set to begin filming in 2021, Larson admits this routine will change. In fact, she said in the video she hasn't followed this routine at all because of her schedule. Of course, Larson will probably wind up in more intensive physical training as her MCU return draws near.
Captain Marvel 2 remains largely shrouded in mystery. However, Larson and Parris will be joined by at least one more female hero. Iman Vellani will debut as Kamala Khan aka Ms. Marvel on her own Disney+ series before popping up in the Captain Marvel sequel. No word yet on whether Samuel L. Jackson, Jude Law, or Ben Mendelsohn will reprise their roles.
Captain Marvel 2 is scheduled for release on Nov. 11, 2022.