Brie Larson Might Be More Excited About 'The Marvels' Than the Rest of Us
Marvel continues to deliver one hit after another in the Marvel Cinematic Universe. As fans recover from a dizzying sequence of releases on Disney+, many fans are eying the next batch of theatrical releases for the franchise. Though it may not release for over a year, the recent beginning of filming for The Marvels has many fans excited to see Brie Larson on the big screen again as Captain Marvel.
Though we know very little about the film so far, Captain Marvel has become a favorite within the fandom and many fans think it's been far too long since Larson was on screen in blue and red.
What we know about The Marvels so far
It's still pretty early in the production process for The Marvels, but thankfully fans are starting to catch some information about the upcoming blockbuster. The film will be directed by Candyman director Nia DaCosta and is slated to release in November 2022. It also sounds like we'll be seeing Teyonah Parris' Monica Rambeau from WandaVision in the film according to Insider. Rambeau was originally introduced as a child in the original Captain Marvel, so it'll be good to see her back on screen with Carol Danvers.
Iman Vellani will also appear in the film as Ms. Marvel, a character to be introduced in her own standalone Disney+ series later this year. Spymaster Nick Fury played by Samuel L Jackson will be returning to his iconic role as well. Little else is known about the plot, but Zawe Ashton seems cast to play some yet-to-be-named villain.
Brie Larson couldn't be happier to be Captain Marvel
Brie Larson's Captain Marvel definitely wasn't on the original MCU roster and at the time of Captain Marvel's release, there were serious questions about whether fans were ready to let a new, major hero take the stage. While there was a vocal minority of the Marvel fandom that refused to accept Larson at first, the greater fandom of the MCU has been eager to welcome her as part of the family.
In an interview posted to Reddit, Larson describes how surreal the experience of being part of the MCU is. "To me, it feels like I get to go to my own private Disneyland every day," The star remarked. "They're building all these insane worlds that no one else knows about."
Larson never really expected to get to this point in her career, and couldn't be happier to have so vastly exceeded her self expectations. "I was pretty sure I was just going to be like a side character in Indy movies for the rest of my life, and I was like 'that's great!" the star said of being one of the biggest stars in the world. "I was just so excited about that future, and so this is beyond my expectations, and so I'm pretty just happy and stoked every day."
While it's true every kid may want to be a superhero, our expectations tend to get tempered as we grow up. Larson's success has been phenomenal and no one can blame her for being taken aback at meteoric her rise has been.
A happy superhero is a productive superhero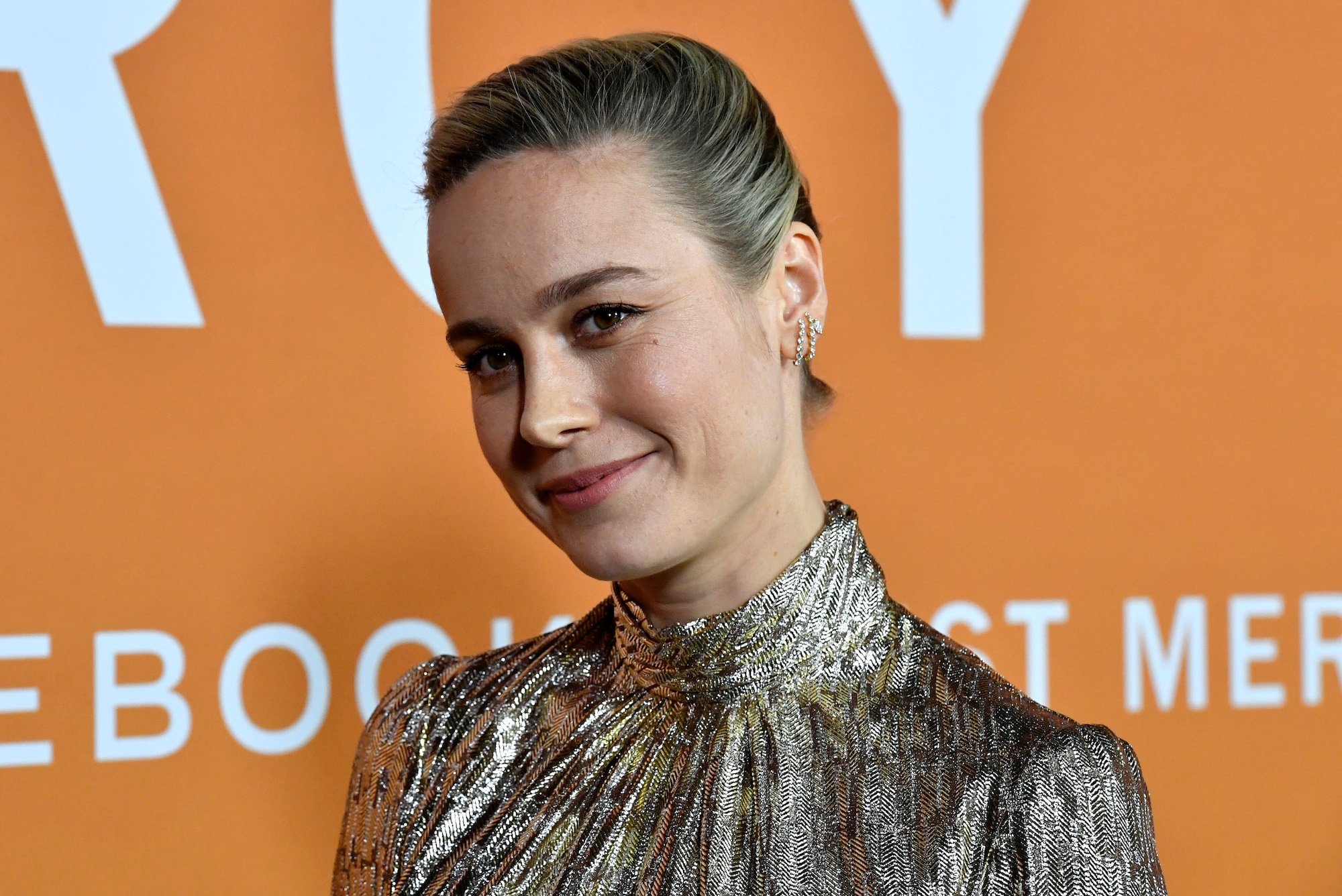 Fans love Larson's positivity and acknowledgment of how lucky she's really been to have so much success as an actress. "I find it so great how she's been able to stay positive despite the intense amounts of hate and criticism she received since day one," wrote one commenter. "Super excited for her future in the Marvel Universe."
Larson has only ever responded to any hate or toxicity from parts of the fandom with positivity and love for the work she does in the MCU. This isn't unique to Larson though and seems to be shared by all superheroes on the Marvel team. One fan even commented on Larson's video, "sometimes actors in franchises view it as a burden or they have mixed feelings about it. But (sic) the MCU cast seem pretty stoked to be there."
Despite many other franchise actors having "franchise fatigue" after so many years of the same character, the MCU cast do seem more than happy to keep doing the great jobs that they do. Larson's fellow superheroes like Chris Hemsworth, Tom Holland, and Mark Ruffalo regularly talk about wanting to continue wearing their costumes (or lack of costume in Ruffalo's case) to make great movies for the fans well into the future.
It's refreshing to see successful actors that acknowledge they have had an amazing opportunity and want to continue their roles. So often we hear stories of underappreciated and under-valued talent in long-term contracts in Hollywood, and it's great to see that Marvel Studios seems to treat their talent right so that the fans can keep seeing more of what they love.