'Bringing Up Bates': Carlin Bates and Evan Stewart Are Expecting Baby No. 2 — When Is Her Due Date?
Gil and Kelly Jo Bates of UP TV's Bringing Up Bates already have one of America's largest families, and their large brood is set to welcome even more new members in the coming months. Carlin Bates, the ninth of Gil and Kelly Jo's 19 children, recently announced she and her husband, Evan Stewart, are expecting their second baby in 2022. Naturally, the young couple and their fans are delighted with the news. Read on to get the full scoop about the impending arrival of the second Stewart baby, who will also be the 20th grandchild for Gil and Kelly Jo Bates, along with what Carlin Bates' due date is.
The 'Bringing Up Bates' family is growing yet again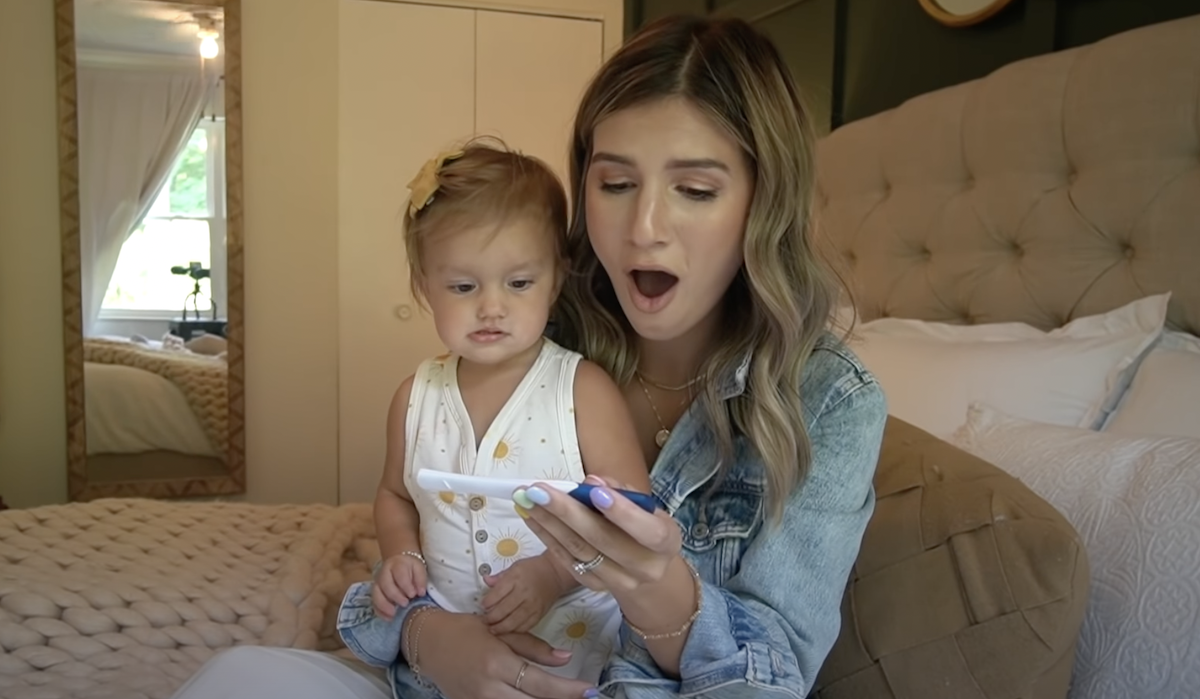 Much like her mother, Bates loves being pregnant and bringing new life into the world. Shortly after giving birth to her first child, Carlin joked in a video to fans, "So much for 19 [kids]. Here comes me. I'm [planning] on 23." However, her husband Evan quickly clarified, "We're not trying to break any records." 
According to Fandom, the young couple tied the knot in May 2019. They quickly grew their little family, welcoming their first child, Layla Rae Stewart, into the world on Jan. 31, 2020. As Layla approaches her second birthday, the Stewarts are set to welcome their second child into the ever-growing Bates brood. 
When is Carlin Bates' due date for baby No. 2?
In an exclusive with E! News, Bates announced her second pregnancy to the world just days after her older sister, Erin, announced she was pregnant with her fifth child. Both Erin and Carlin are set to deliver in early 2022. When the sisters give birth, it will mark the arrival of the 19th and 20th Bates grandchildren. 
In their exclusive with E! News, the Stewarts shared photos holding a sign that read, "Baby Stew Coming 2022!" The couple also shared how excited they were to become parents again, saying:
"Children are definitely a gift from God, and we are so thankful for our little bundles. We never want to take any moment of the life God has blessed us with for granted. Our new addition to the crew is honestly more exciting than we can truly express in words."
The Stewarts have shared even more about their excitement and joy over their second child with their 351,000-plus Instagram followers and 113,000-plus YouTube subscribers. On a YouTube video, Carlin used an app to calculate that her due date is likely on or near April 9, 2022.
The Stewarts have endured many medical issues 
The Stewarts are also excited to see Layla as a big sister. Carlin told E!, "She's also obsessed with her new baby cousins, so we can't wait to see the excitement on her face when we bring home a new baby brother or sister."
Along with her impending sisterhood, Layla has already experienced a great deal in her short life. The almost 2-year-old has spent more than her fair share of time in hospital rooms. After being born prematurely, Stewart's daughter has endured numerous health concerns. One of Layla's biggest health problems came when she began turning blue and having trouble breathing. The family rushed her to the hospital, where doctors discovered that she had a small hole in her heart.
With all the health concerns surrounding Layla, entry into parenthood has been anything but smooth sailing for Carlin and Evan. However, these struggles haven't turned the Stewarts away from having more children. Only time will tell if the young couple can best Gil and Kelly Jo and have those 23 kids that Carlin once joked about.