'Bringing Up Bates': Why Some People Are Demanding the Show Be Canceled
Is the future of Bringing Up Bates on the line? Some people are calling for the Bates family's reality show to be canceled after Lawson Bates and Trace Bates were spotted at a Jan. 6 rally for President Donald Trump in Washington, D.C. The rally preceded the attack on the U.S. Capitol that led to the deaths of five people. However, Lawson has said he was not at the Capitol and denied participating in any violent activities. 
'Bringing Up Bates' star Lawson Bates defends his attendance at Trump rally
Lawson, 28, and Trace, 23, are two of Gil and Kathy Bates' 19 children. The family's life is chronicled on the UPtv reality TV series Bringing Up Bates, which recently wrapped up its ninth season. 
Last week, Trace shared a video of himself and Lawson at Trump's "Stop the Steal "rally. (Trump has repeatedly insisted, without evidence, that the results of the Nov. 3 presidential election are not legitimate.) Critics took notice, with one calling out Lawson on Twitter, the Los Angeles Times reported.
"Is this you? This was anything but a peaceful protest. This is domestic terrorism," the person asked.
Lawson did not apologize for attending the Trump event, which he called "peaceful." But said he was not part of the crowd that attacked the Capitol and added that he condemned violence.
"I'm sorry you haven't done your research (or maybe you have and just didn't like the truth) but this was a peaceful public event at the Ellipse, and not at the Capitol buildings. We were not there and have ALWAYS roundly condemned violence, as we still do."
In another tweeted reply, Lawson said his brother "has a right (just like any American does) to peacefully go to a public event, and for anyone to insinuate he participated in anything other than just that, is disgusting and fully inaccurate."
Some people want UPtv to cancel 'Bringing Up Bates'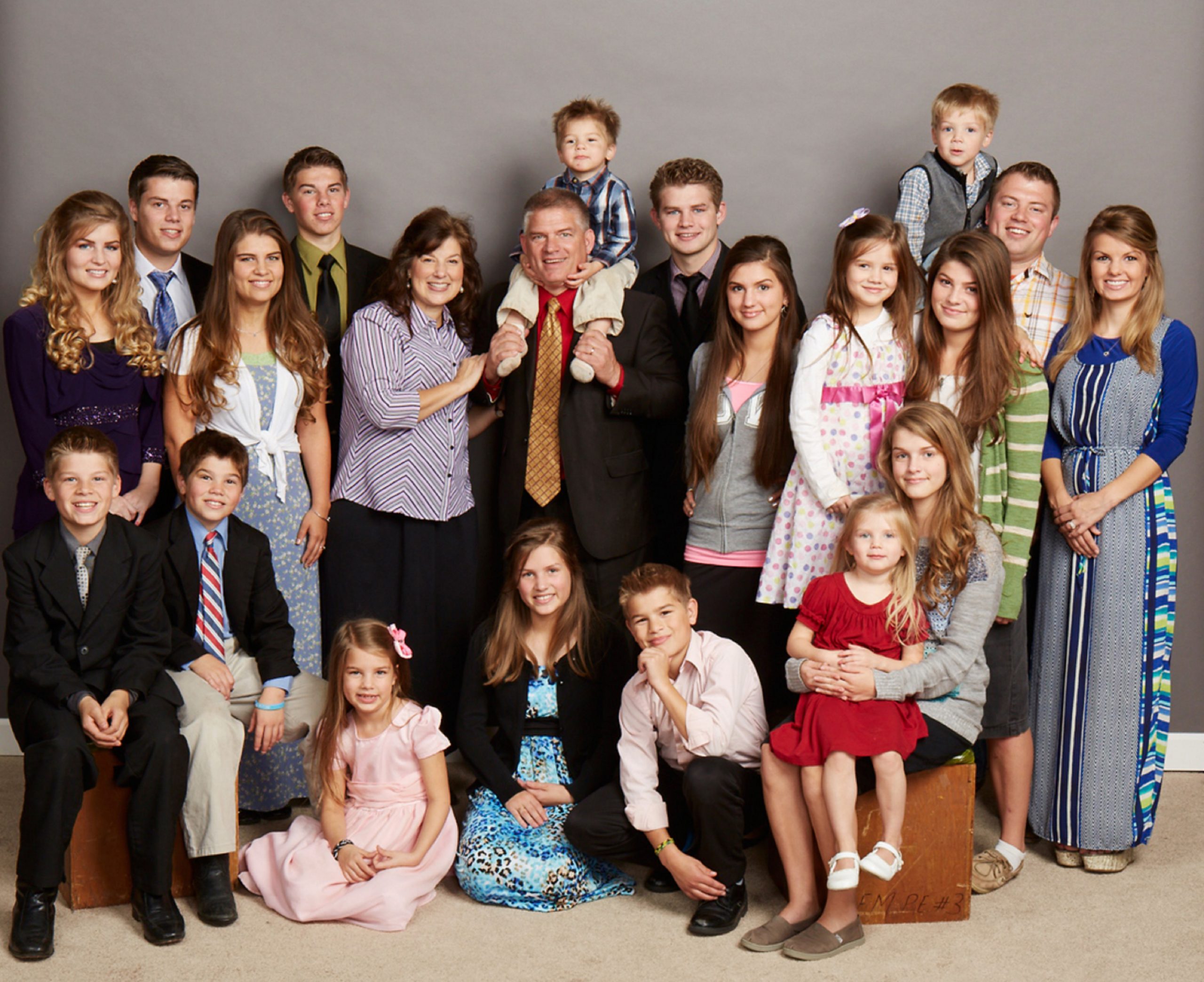 RELATED: 'Bringing Up Bates': A Guide to Every Member of This Super-Sized Family
While Lawson denied participating in any violence at the U.S. Capitol, that didn't stop critics from demanding that UPtv cancel Bringing Up Bates. 
"Show should be immediately pulled," one wrote in reply to an UPtv tweet announcing another Bates family pregnancy.
"I'm curious — will the next season include a heartwarming episode where Lawson and Trace travel to DC and 'accidentally' end up as part of a mob attempting to overturn a legal election?" another asked. 
Lawson and Trace's actions were also widely condemned in a thread in a Reddit community dedicated to discussing the family and their show. Several people said they had reached out to share their concerns with UPtv.
UPtv did not respond to the LA Times' request for comment about Lawson and Trace's involvement in the Trump rally.
Ariel Pink and Britney Spears' ex also attended Trump rally
Lawson and Trace weren't the only recognizable faces at the Trump rally. Britney Spears' ex-husband Jason Allen Alexander also posted selfies of himself at the event. Musician Ariel Pink was another rally attendee. He also denied participating in the Capitol violence but was dropped by record label days after the event. 
Check out Showbiz Cheat Sheet on Facebook!