When This British Royal Starred on 'Two and a Half Men' No One Knew Who She Was
Find out which British royal starred on 'Two and Half Men' and said no one on set ever knew who she was.
If you thought Prince Harry's wife Meghan, Duchess of Sussex was the only member of Queen Elizabeth II's family to have starred in an American TV show, that is incorrect. Another royal was on the sitcom Two and a Half Men and flew under the radar about who she was while on set.
What character the royal played on 'Two and a Half Men'
If you watched Two and a Half Men during seasons 9 and 10 after Ashton Kutcher joined the cast then you'll remember his character's British girlfriend Zoey. Well turns out Zoey was played by Sophie Winkleman who is married to Lord Frederick Windsor, the son of Queen Elizabeth II's first cousin Prince Michael of Kent.
Winkleman had done work in British theater and films in the U.K. before she was cast in the popular sitcom. Because she was already known by her maiden in the industry, Winkleman decided to keep it instead of changing it to Windsor, which is the surname of the British royal family.
No one on set ever knew she was part of Britain's most famous family
Because of that choice, Winkleman explained that no one on set knew she was a royal.
"People in my business in America didn't know anything about it, because they'd just see 'Sophie Winkleman' on the sheet and I'd go and do the audition and then get the job or not," she told Insider. "And they didn't find anything out about me. They just knew me from my acting, which was quite important to me."
Winkleman said she enjoyed working on the show with Kutcher and described him as "a delight and very clever." 
Like Prince Harry and Meghan Markle's daughter, one of Winkleman's children was born in California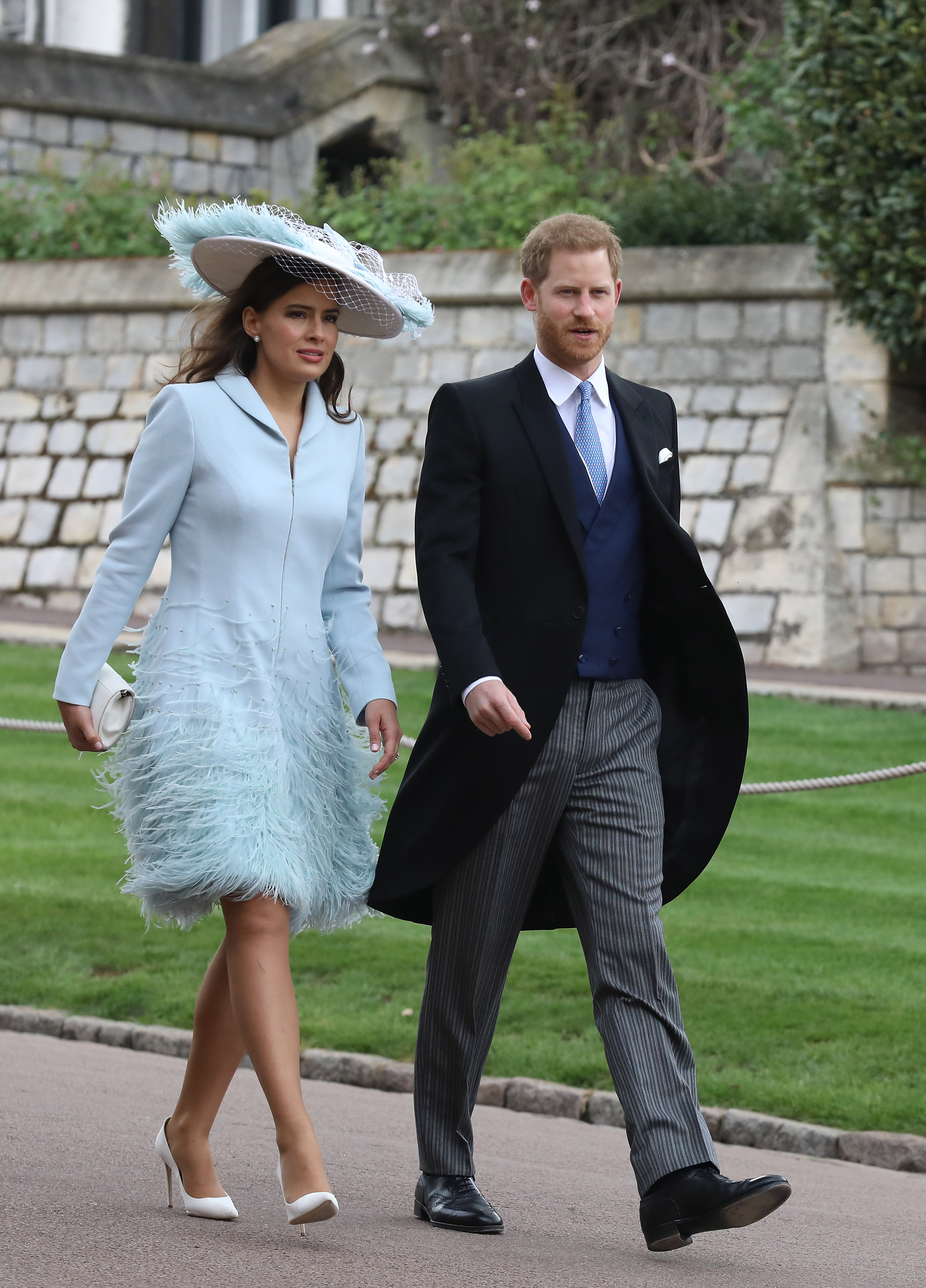 Winkleman has two daughters, one of which was born in California just like Meghan and Harry's daughter Lilibet.
The actor and her husband welcomed their eldest daughter, Maud, in 2013 while Winkleman was working on the sitcom so she was born at the Ronald Reagan UCLA Medical Center in Los Angeles. Although Maud was born in the States, she was christened in the U.K. and today the family is back in London full-time where Winkleman uses her platform to bring awareness to charities like School-Home Support. SHS's mission is to provide aid and help with issues affecting children's learning, such as poverty, inadequate housing, and mental illness. Winkleman explained that the organization has been focusing on a "safeguarding" role during the pandemic to ensure that children who are living in disadvantaged or violent homes are being cared for.
"There's an immense level of deprivation in the UK. Children have been the main victims of the past year, and obviously, their parents have been at a very high tension point because of financial worries, food worries, heating worries, and job worries," Winkleman said. "And when parents' tension goes up, the child is usually the scapegoat — and the violence that's going on hasn't really been talked about enough. I feel that all babies are born the same. And I think if we don't fight for the ones in tough circumstances, we're not a society worth talking about."