Britney Spears Called Miley Cyrus Because She Loved This Hit Song
The world has embraced several Miley Cyrus songs — and one of them really connected with Britney Spears. Afterward, Spears called Cyrus to tell her how much this song mattered to her. Subsequently, Spears and Cyrus collaborated during one of Cyrus' peak periods.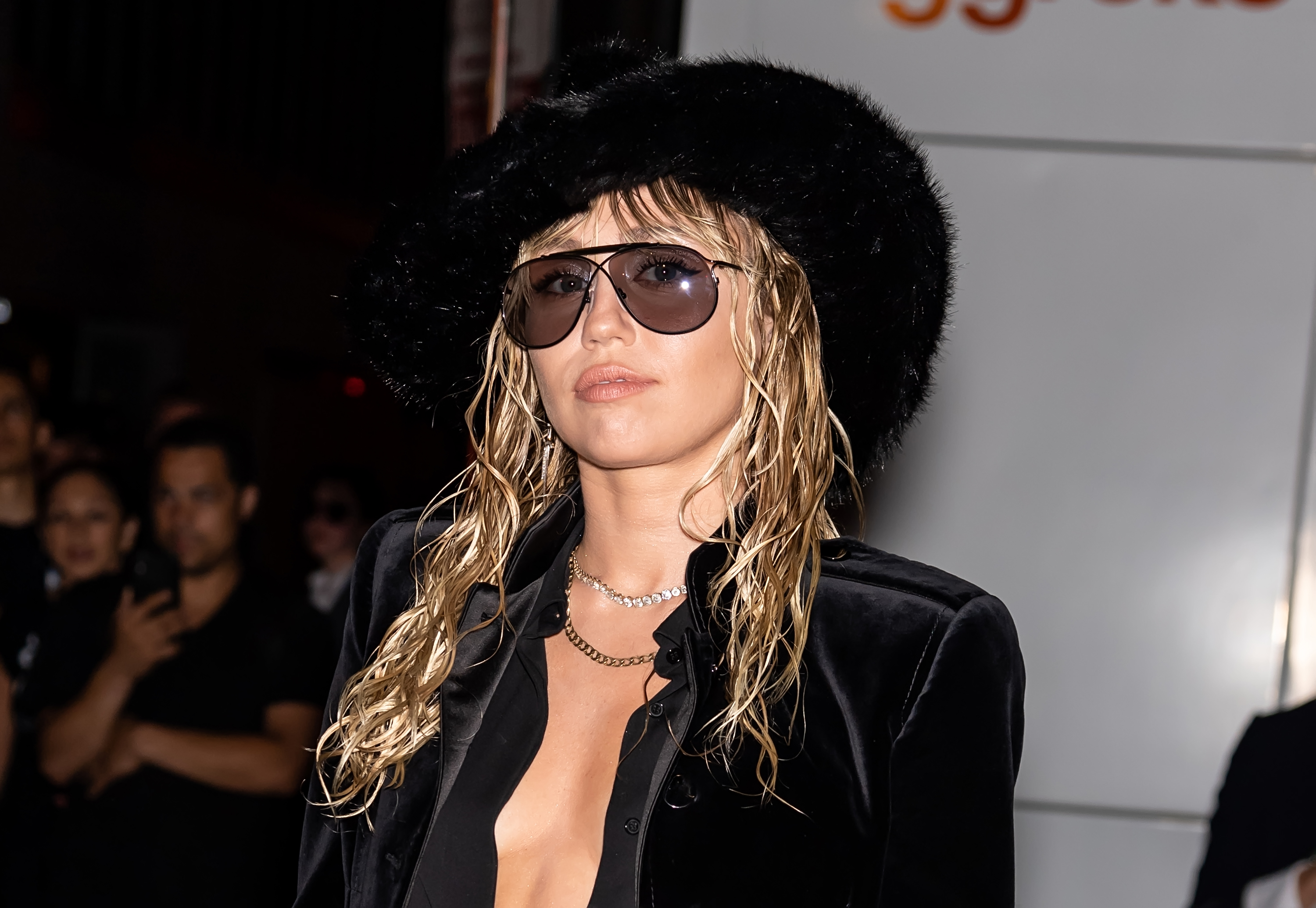 Why Miley Cyrus' career was like Britney Spears
Firstly, a little background. It's impossible to understand why one of Cyrus' songs mattered so much to Spears without understanding Spears' career. She started out as a child actress on the Disney Channel before starting her career in teen pop. Her image was always provocative but it became especially provocative when she released the album, Britney, with its lead single "I'm a Slave 4 U." She also turned heads with risque live performances, such as when she French-kissed Madonna or performed "I'm a Slave 4 U" with a snake on her shoulders.
There are obvious parallels between her career and that of Cyrus, which also became more adult over time. Cyrus would also turn heads with live performances, most famously by twerking on Robin Thicke. Cyrus felt Spears noticed these parallels.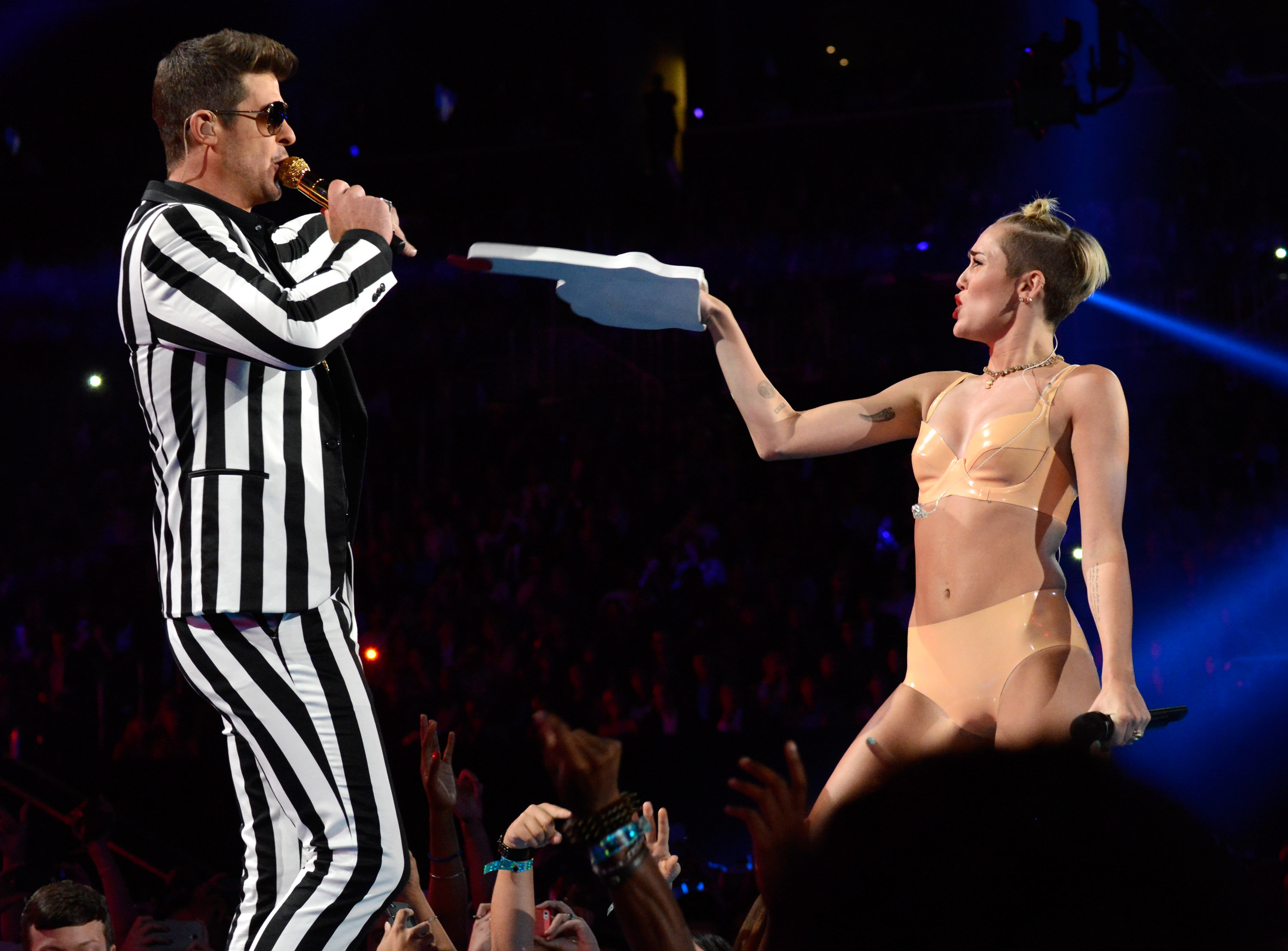 RELATED: Miley Cyrus' Dad Felt Britney Spears Could Make His Daughter a Stripper
Britney Spears fell in love with this Miley Cyrus song
According to MTV News, Spears was particularly impacted by the song "We Can't Stop" and its memorable music video. Cyrus said "Well, we've been trying to work together, and I felt like there had to be that right time. And after 'We Can't Stop' came out, she called and said how much she loved the song. At first she heard the song and she didn't know it was me, and then she watched the video and just sort of fell in love with the video."
Spears likened the clip to the part of her own career where she was trying to liberate herself. Ultimately, she collaborated with Cyrus on a song called "SMS (Bangerz)" from Cyrus' album Bangerz. The Bangerz era was one of Cyrus' peak periods as it included her hits "We Can't Stop" and "Wrecking Ball."
RELATED: Britney Spears' Son Says She May 'Quit' & Isn't Sure If She's 'Controlled'
"I think it kind of reminded her of what she did when she was 20 and the feeling of kind of wanting to free yourself and represent so many girls." Cyrus also went into detail about why she wanted to work with Spears "She's got one of those voices that as soon as it comes on everyone in the world knows it's Britney Spears, and that's what I wanted. There's just a whole vibe that's around Britney Spears and what she represented, it's like too crazy."
How the world reacted to 'SMS (Bangerz)'
Spears and Cyrus are two huge names in music so it might seem like "SMS (Bangerz)" was destined to be a hit. However, the song failed to chart on the Billboard Hot 100. Compare this to "We Can't Stop," which became a No. 2 hit. Both "We Can't Stop" and "Party in the U.S.A." were tied as Cyrus' highest-charting songs at that time. "SMS" (Bangerz)" did not top the charts, however, it was still a collaboration with two icons.