Britney Spears' Career Regret Is 'Really Bad' — 'Worst Thing I've Done In My Career'
Britney Spears is known for many things — her iconic songs "Toxic" and "Oops…I Did It Again," her hugely successful Las Vegas residency, and for her recent series of Instagram dance videos. Spears, who has been a star since she was a child, has been a tabloid staple for well over two decades. She has had her problems in the spotlight, to be sure, and with the release of a recent documentary that shines a light on her conservatorship, many more fans are discovering more than ever about Spears' life. 
Britney Spears was one of the world's biggest stars in the early 2000s
Spears had her first brush with fame in 1992, when she was cast as one of the stars of the show, The Mickey Mouse Club. She performed in the show for four years, singing, dancing, and showing off her unique ability to draw attention wherever she went.
In 1997, Spears signed with a major record label — and when her single, "…Baby One More Time" was released in 1999, she became a global sensation.
Throughout the late '90s and into the early 2000s, Spears' star continued to rise, and she released hit song after hit song. Her romantic relationships helped to solidify her place as a tabloid staple, and fans couldn't get enough of her romance with Justin Timberlake.
In 2002, Spears and Timberlake broke up, and she went on to form a relationship with Kevin Federline, a backup dancer. 
What was Britney Spears' reality show about?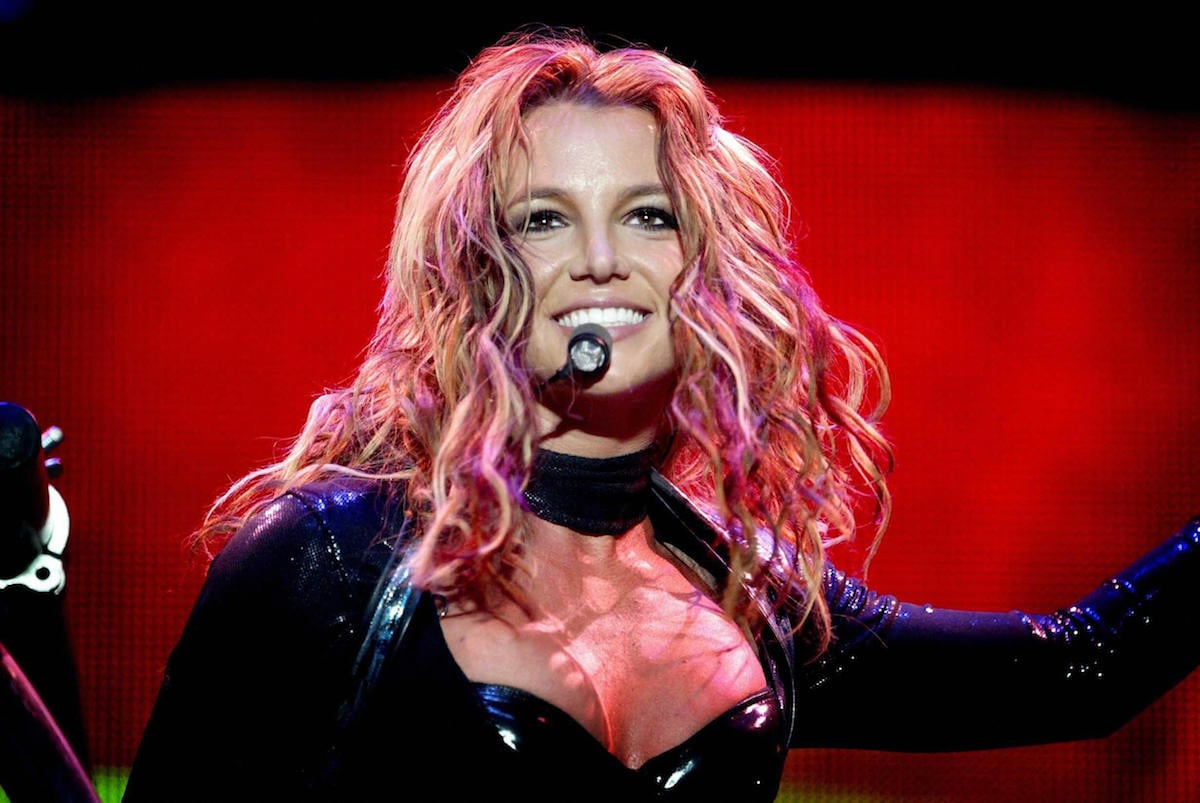 Fans and tabloids alike were fascinated with the dynamics of Britney Spears and Kevin Federline's relationship, and in 2004, after they tied the knot, the interest only intensified. Media companies noted how manic the whirlwind around Spears and Federline was, and in early 2005, the couple entered into a deal for a reality television series based on their lives.
Britney and Kevin: Chaotic premiered on UPN in May 2005. The show documented Spears and Federline as they went about their daily lives, giving fans insight into their engagement, wedding, and parenting struggles.
The series might have drummed up controversy, but unfortunately, it didn't go over so well with critics, and ultimately, it lasted for only five episodes before getting canceled. These days, fans can appreciate the series for the moment in time that it captured — but Spears herself does not look back on the show with any great fondness. 
What did Britney Spears later say about her short-lived reality show?
RELATED: Why Did Britney Spears Divorce Kevin Federline?
Spears and Federline divorced in 2007, after welcoming two children. Although Spears probably has no regrets about certain parts of their relationship, she definitely had second thoughts regarding their reality series.
In 2013, Spears opened up to The Telegraph, admitting that she never should have agreed to do Britney and Kevin: Chaotic. "I would never do something like that again," Spears said, revealing that she regrets putting her love life on display. "Actually, that was really bad. That was probably the worst thing I've done in my career."
Spears also stated that she had no regrets about some of her other film and television projects, including her 2002 movie Crossroads, where Spears played a thinly-veiled version of herself, and her guest appearance on the reality singing competition show The X Factor. As for Kevin Federline, after his divorce from Spears, he retreated from the spotlight, and these days, he spends his days raising his kids and keeping his head low.