Britney Spears' Fans Are Convinced the Grainy Beach Video She Posted Isn't Actually of Her: 'This Is Not Britney'
While Britney Spears was once known for her pop hits and amazing dance moves, fans are now worried. The star is under a legal conservatorship that was granted back in 2008, and she continues to post concerning videos to Instagram that have everyone talking. While the videos typically show Spears talking to the camera in her home, she posted one clip of her at the beach doing some yoga — but fans are convinced it's not actually her.
Britney Spears has posted a number of alarming videos to her Instagram
Spears posts plenty to her social media, but it's all very concerning to her fan base. The star frequently posts photos and videos of herself in her home either talking to the camera or dancing. And she's also often wearing the same shirts.
Fans have noticed there seems to be something off about the footage, though. Some posts show the same photo of Spears over and over again. And others think she doesn't quite sound the same as she used to. All in all, everyone thinks it has something to do with the conservatorship that was granted over a decade ago that put her father in charge of her assets and wealth. It also put him in charge of her medical care.
Attorney Andrew Wallet who was once part of her conservatorship thinks it's now doing Spears way more harm than good, too. "Substantial detriment, irreparable harm and immediate danger will result to the conservatee and her estate if the relief requested herein is not granted on an ex parte basis," he stated according to The Independent.
Fans are convinced Spears' video of her at the beach isn't actually her
There are plenty of theories regarding why Spears acts the way she does in her Instagram videos. But fans are also convinced that some of her footage that shows her from a distance isn't actually her.
On Oct. 16, Spears posted a video that allegedly shows her doing some yoga on the beach. "This took me two hours to film because I went to three different locations to find the best lighting … but unfortunately it was a gray and hazy day … that's why it looks this way!!!" she captioned the post. "I got home and was like CRAP!!!! … And yes … that's ME standing for hours in the water just watching."
"This isn't even Britney," one fan commented on the post.
"Not Britney, confirmed," another wrote.
"Of course used a camera from 2001 so we can't tell who it is," yet another added.
Not only that, but Spears posted another photo of her on the beach with her boyfriend on Oct. 14, but her face is concealed. This had fans thinking it also wasn't Spears in the photo.
The #FreeBritney movement is picking up steam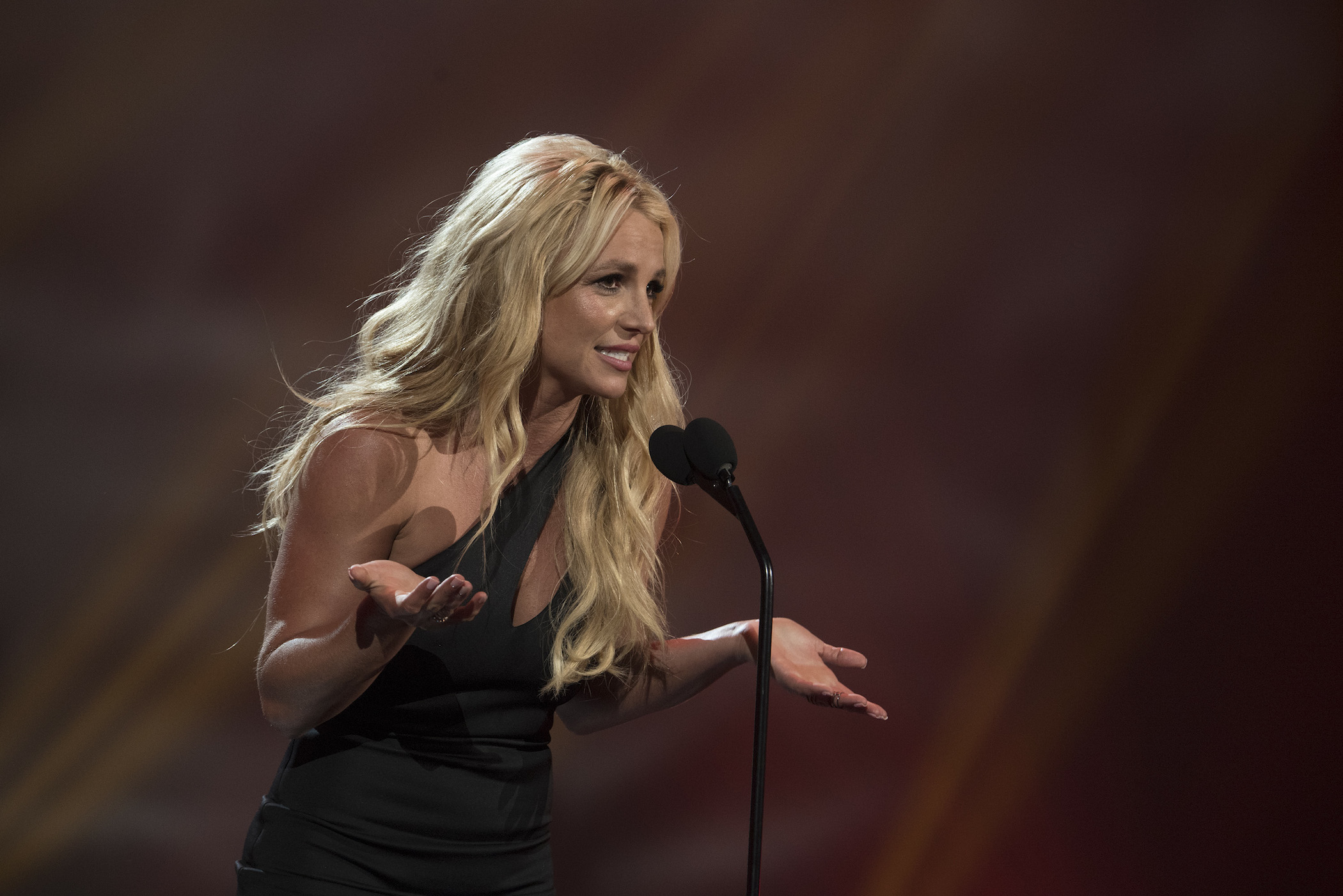 RELATED: How Does Jamie Lynn Spears Feel About the 'Free Britney' Movement?
The more worrying Instagram posts Spears adds to social media, the more fans are wondering what's really going on. In any case, the #FreeBritney movement is gaining traction, as Spears' father has noticed and commented. He's told fans there's absolutely nothing to worry about when it comes to his daughter.
"All these conspiracy theorists don't know anything," Jamie Spears stated, according to Page Six. "The world don't have a clue. It's up to the court of California to decide what's best for my daughter. It's no one else's business." He then added that he loves his kids dearly, and it's their private business regarding what goes on.
Even some celebrities are concerned about Spears. Cher tweeted, "Got sick, now she's The CASH COW. Does anyone who's making money off her being sick, want her well!?" back in August.
We're hoping Spears really is safe and happy. As for the beach footage, it seems fans will continue to speculate.
Check out Showbiz Cheat Sheet on Facebook!