Britney Spears' Instagram: 3 Posts From 2021 That Deeply Alarmed Fans
Britney Spears' Instagram is full of photos of herself, videos of her dancing, and the occasional post about her boyfriend or sons. But since the #FreeBritney movement began in 2019, fans have been ultra-alarmed by Spears' content. Here are a few deeply concerning posts that were added to her Instagram in 2021 and why fans are worried.
Britney Spears tagged Justin Timberlake in a 2021 Instagram post
Fans of Spears know all about her relationship with Justin Timberlake. The two connected romantically in the late '90s, and they seemed like a match made in heaven thanks to their connection to the pop music industry.
Unfortunately, their romance didn't last. The young lovebirds broke up in 2002. And Timberlake seemed ultra-upset about the breakup and went as far as to insinuate that Spears cheated on him with choreographer Wade Robson.
Today, Spears and Timberlake seem to be on fine terms. But Spears's Instagram featured a video of her dancing seductively in a black turtleneck with a caption tagging Timberlake. "Danced in my black turtleneck last week to HOLY GRAIL !!!!" she wrote. "I KNOW … turtlenecks are SO ME !!!! @justintimberlake"
"The way she tagged Justin Timberlake," one fan commented.
Britney Spears and Sam Asghari posted the same photo to their Instagrams around the same time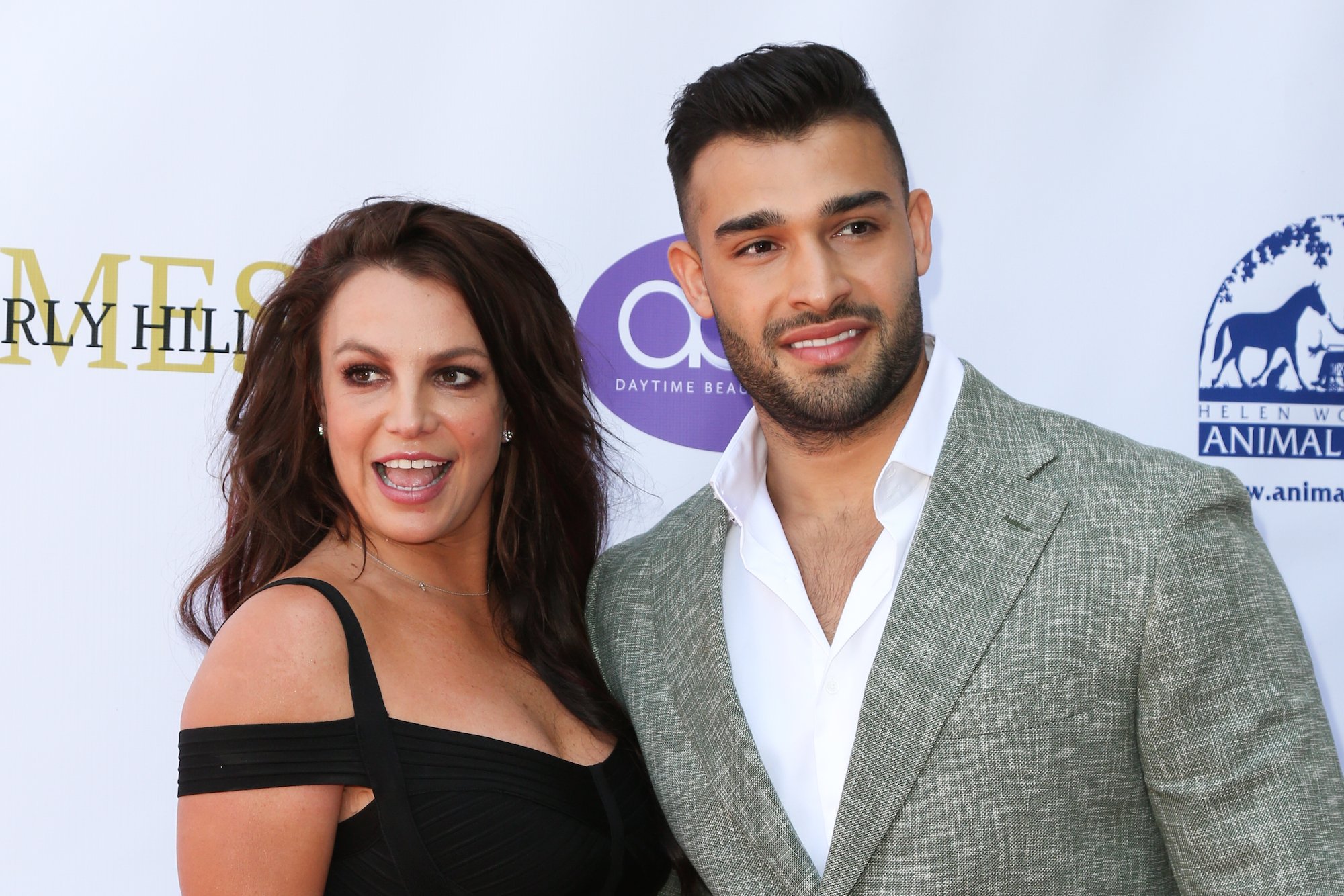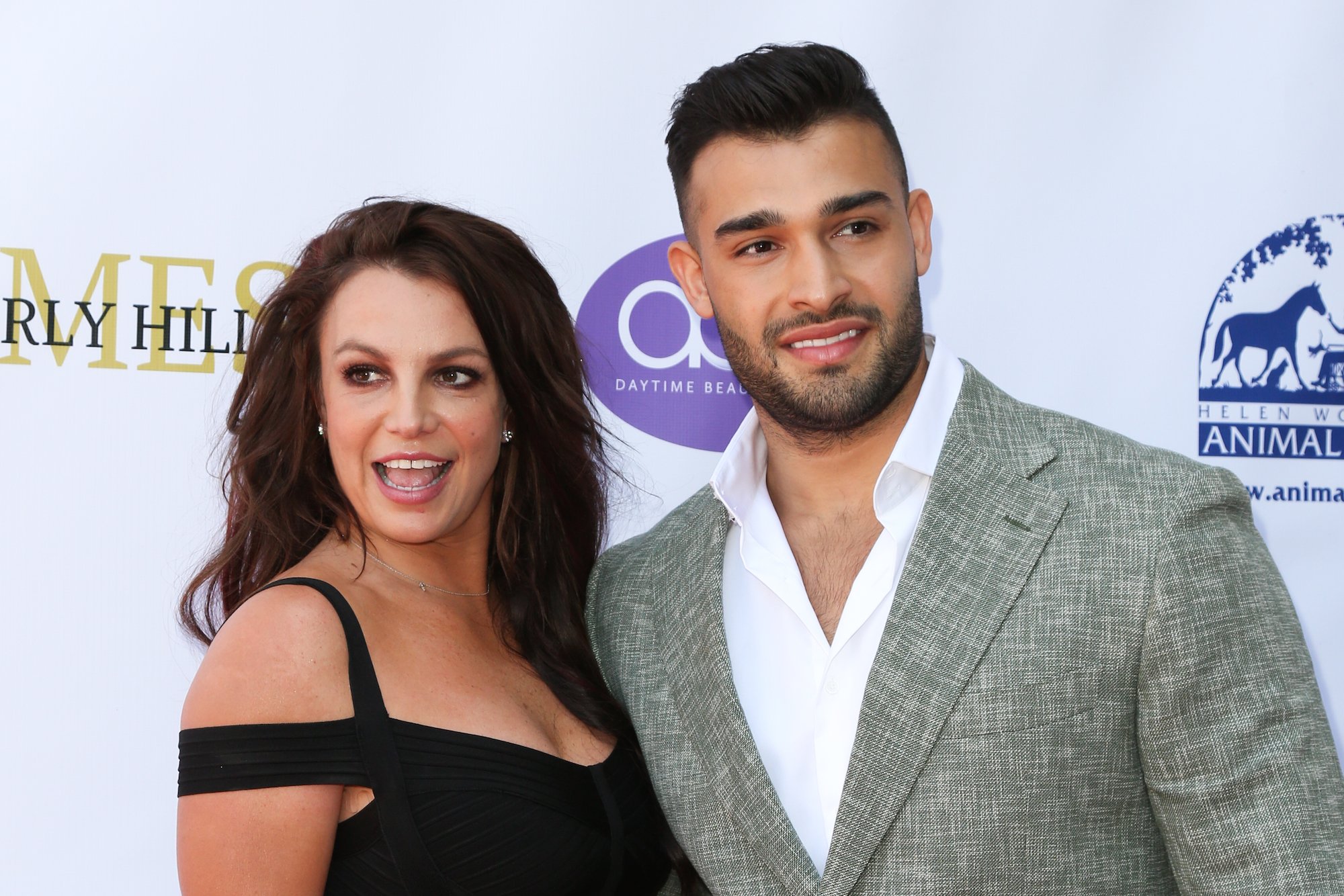 On Jan. 19, 2021, Spears posted a cute photo of her and boyfriend Sam Asghari to her Instagram. She captioned the photo, "@samasghari and I are dropping an album and this will be the cover …. produced by @drdre … #joking."
Asghari even commented on the photo. "Only I won't be in it," he wrote with a laughing-crying emoji.
While there's nothing too strange about the photo itself, a fan noticed Asghari posted the exact same photo to his own Instagram at the same time. This had many convinced Asghari may be controlling Spears' account.
"The picture was uploaded to Sam's and Brit's IG at the same time," the eagle-eyed fan commented on Spears' Instagram. "Just sayin'."
Britney Spears posted a video after her documentary was released
Britney Spears' Instagram doesn't typically discuss her personal life, and many are totally convinced someone else is the one posting all of her content. But fans also think Spears dropped a subtle hint about her documentary after its release. Spears' documentary details her conservatorship, and it gives credence to many of the #FreeBritney movement theories that have run rampant on the internet.
On Feb. 8, she posted a video of her talking to her phone camera. "The moment we've all been waiting for last week," she said. Then, after a pause, she added, "The Super Bowl! I was so excited, but honestly, I was rooting for Kansas City, but I was also rooting for the other team, so, it was a little confusing for me." She then concluded the video with her whispering, "I love sharing."
"We all know what she's REALLY referring to!" a fan commented, convinced Spears was actually alluding to the documentary. "We see you, Britt."
"THE MOMENT WE'VE ALL BEEN WAITING FOR IS THE TRUTH," another wrote. "We owe you an apology."
"I am SCREAMING she knows EXACTLY what she's doing," yet another added.
Now that the documentary is out, we're hoping Spears gets whatever help she needs to get into the living situation she's always dreamed of and deserves.
Check out Showbiz Cheat Sheet on Facebook!