Britney Spears Did Something 'Stupid' When She 1st Met Madonna
Britney Spears has made no secret of the fact that Madonna is one of her major inspirations. When Spears first met the Queen of Pop, she was very nervous and said she did something "stupid." Spears revealed how the "Like a Prayer" singer reacted to her.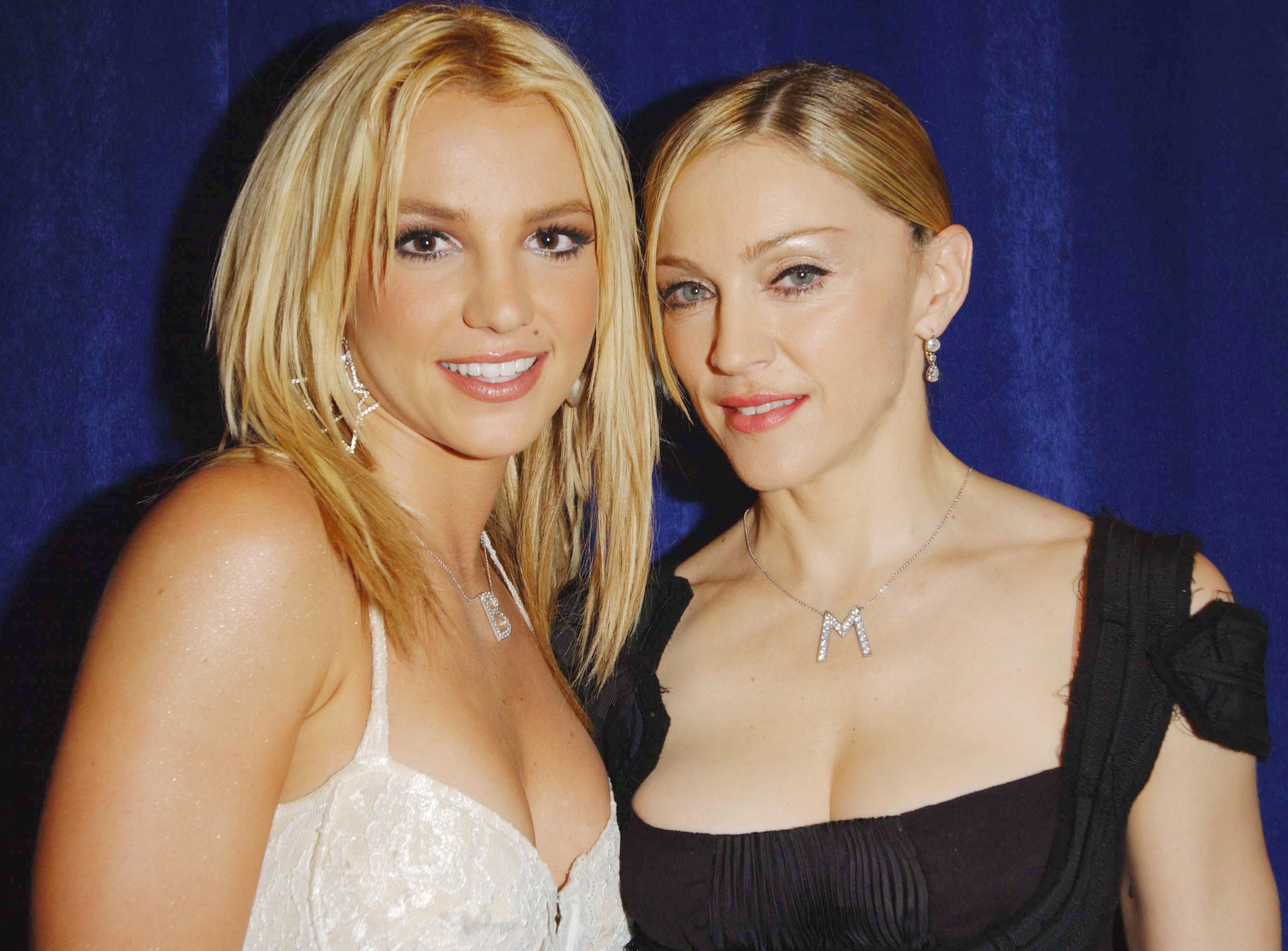 Britney Spears wrote a short essay about Madonna for Rolling Stone
In 2010, Rolling Stone published a list of the greatest artists of all time. Madonna ranked No. 36 on the list. And Aretha Franklin was No. 9 on the list, making her the only female artist ranked higher than Madonna. For the magazine, Spears wrote a short essay discussing her feelings about Madonna's songs, performances, and personality.
Spears said she was a massive fan of the "La Isla Bonita" singer. "I remember being eight or nine years old, running around my living room singing and dancing and wanting so much to be like her," Spears wrote. "All my girlfriends still listen to her stuff. We're all mesmerized by her. Madonna's stage presence has inspired so many artists. You can see her influence in the recent generations of artists who have picked up some of her moves and have been influenced by her style."
RELATED: What Kesha Thought About Britney Spears Not Writing Her Own Songs
What happened when the Princess of Pop met the Queen of Pop
Spears also mentioned her first encounter with Madonna. "The first time I met her was when I flew to visit her at one of her shows in 2001," Spears wrote. "I walked into her dressing room, and her daughter, Lola, was there, and I felt really nervous."
Spears wanted a hug. "I said to Madonna, 'Can I just hug you?'" Spears recalled. "I was so stupid! But she was so nice about it. I would definitely not be here, doing what I'm doing, if it wasn't for Madonna."
Spears was impressed with Madonna's personality. She said Madonna is loving, self-confident, and magnetic. And Spears felt the Queen of Pop being herself was an integral part of her artistry.
RELATED: Michael Jackson: Madonna's Songwriter Said 1 of Her Songs Is Just 'Billie Jean' in a Different Key
The way the world reacted to Britney Spears' collaboration with Madonna
This essay was not the only time Spears and Madonna crossed paths. The singers collaborated on the song "Me Against the Music." The track reached No. 35 on the Billboard Hot 100, staying on the chart for 13 weeks. Its parent album, In the Zone, became a hit as well. It topped the Billboard 200, remaining on the chart for 45 weeks.
RELATED: Madonna Wrote 1 Song Like She Was 'Possessed' by a Quentin Tarantino Character
"Me Against the Music" became an even bigger hit in the United Kingdom. The Official Charts Company reports the track peaked at No. 2 in the U.K., staying on the chart for 15 weeks. In the Zone peaked at No. 13 in the U.K. and lasted 43 weeks on the chart.
Spears is a fan of the Queen of Pop, and their collaboration became an international hit.