Britney Spears: 'Toxic' Was Written for Another Major Star
"Toxic" is one of Britney Spears' signature songs; however, it wasn't meant for her. In fact, it was meant for another superstar who gave the world some of the most famous hits of the late 1980s and 1990s. Interestingly, it was co-written by a musician who also wrote some of the most famous hits of the 2000s.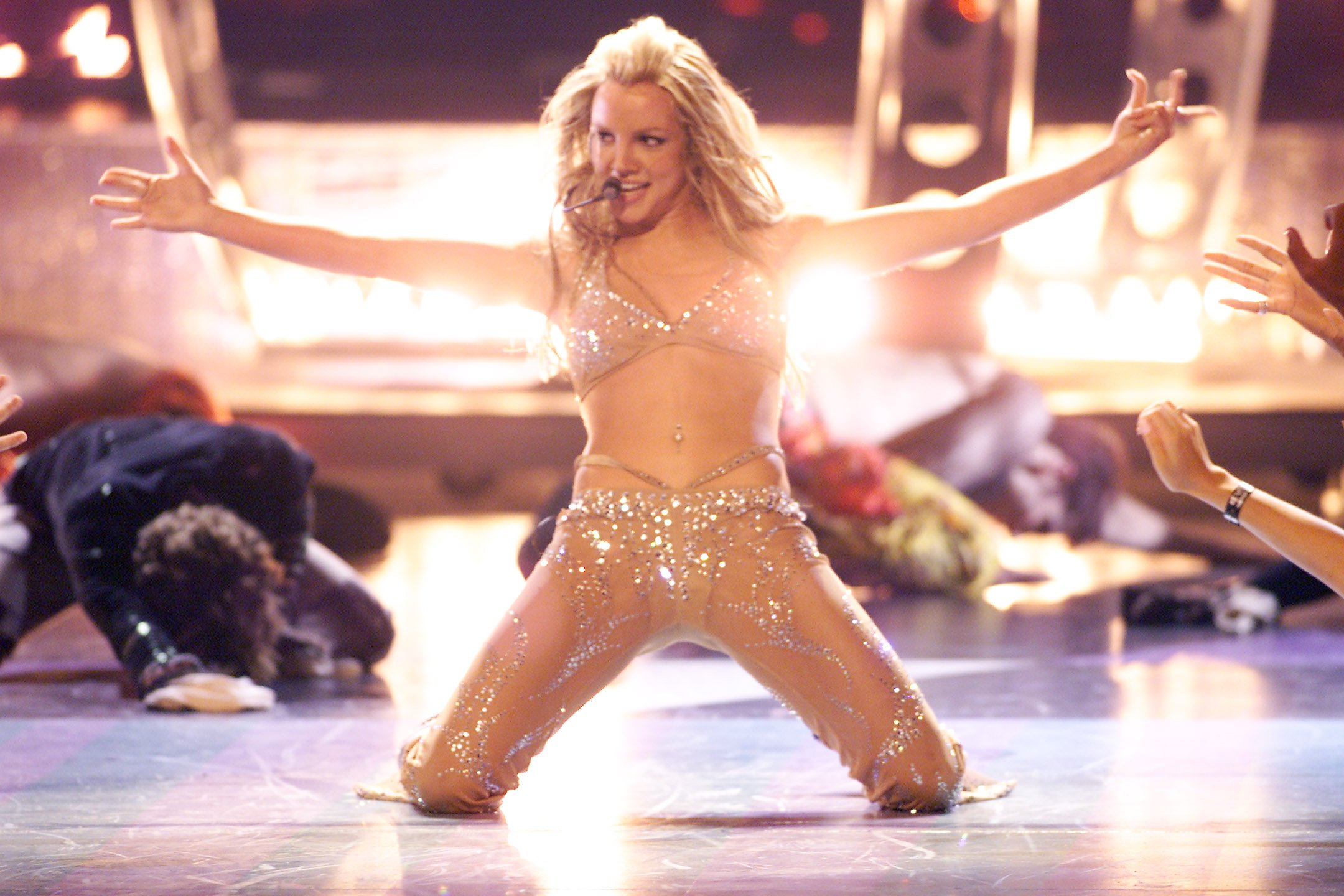 This major songwriter met Janet Jackson and wrote a Britney Spears song afterward
Cathy Dennis is a professional songwriter. She's co-written hits such as Kylie Minogue's "Can't Get You Out of My Head" and "I Kissed a Girl" by Katy Perry, as well as lesser-known songs by Kelly Clarkson, Adam Lambert, and the Jonas Brothers. "['Toxic'] was written in Sweden with Bloodshy & Avant [Christian Karlsson and Pontus Winnberg] and Henrik Jonback," she told Ivors Academy.
"I went over there to write with Janet Jackson in mind," she said. "I was there for about 10 days in total. I'd had a meeting with Janet, I think in London, but it may have been in New York. I thought I'd have a go at writing something that would work for her and it didn't come out at the time.
"We did have this song 'Toxic,' though," Dennis continued. "It was started on day one of seven … then took part of day two to try to finish it. And because I couldn't quite finish it, I said: 'Look, let's start on something else.' So we wrote another three songs that week and in my spare time while I was in my hotel room I was very busy editing my lyrics on 'Toxic.'"
RELATED: Why Britney Spears Was Nervous When She Recorded This Song Written by Justin Timberlake
The way the world reacted to Britney Spears' 'Toxic'
"Toxic" became a massive hit. The track peaked at No. 9 on the Billboard Hot 100, staying on the chart for 20 weeks. Its parent album, In the Zone, was a hit too. It spent 45 weeks on the Billboard 200, spending a week at the top of the chart.
"Toxic" was popular in the United Kingdom as well. The Official Charts Company reports "Toxic" spent 14 weeks on the U.K. chart, lasting one week at No. 1. Meanwhile, In the Zone hit No. 13 in the U.K. and lasted on the chart for 43 weeks. "Toxic" later appeared on Spears' greatest hits albums Greatest Hits: My Prerogative and The Singles Collection. In the same vein, a remix of the song appeared on the album B in the Mix: The Remixes.
RELATED: What Kesha Thought About Britney Spears Not Writing Her Own Songs
The song's impact on pop culture
"Toxic" had an impact on pop culture. The cast of Glee performed the track in the episode "Britney/Brittany," which is an homage to Spears' music. "Britney/Brittany" even features brief appearances from the "…Baby One More Time" singer. "Toxic" was also featured in the trailers for the thriller Promising Young Woman. In addition, Melanie Martinez's acoustic cover of the track helped her rise to prominence. While "Toxic" wasn't recorded by the singer for whom it was intended, it became a pop culture phenomenon anyway.
RELATED: Britney Spears Wanted '…Baby One More Time' to Sound Like This 'Sexy' 1980s Song