Britney Spears Was Under Surveillance in Her Bedroom, Says Witness in New Hulu Documentary
Revelations about Britney Spears' conservatorship just keep coming. In FX/Hulu's documentary The New York Times Presents: Controlling Britney Spears, new witnesses say a security team carefully watched Britney. According to one, handlers placed a surveillance device in her bedroom. 
In a surprise move, Hulu dropped 'The New York Times Presents: Controlling Britney Spears' on Friday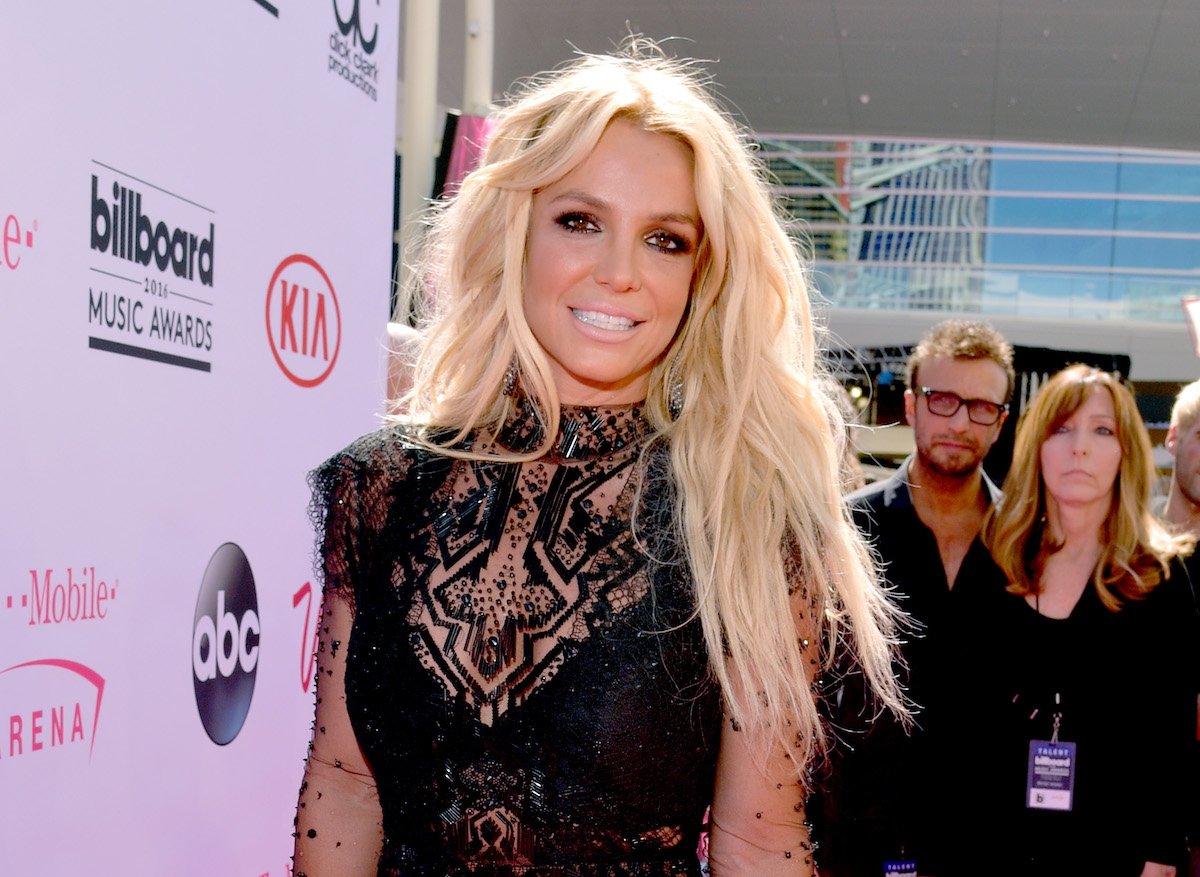 Several days ahead of Netflix's documentary Britney vs. Spears, FX and Hulu dropped their second Britney documentary. 
Framing Britney Spears, released back in February 2021, examined the impact of the paparazzi on Britney Spears' life. Likewise, the new documentary takes a deeper look at measures Jamie Spears took to control his daughter. Both were directed by filmmaker Samantha Stark and produced by journalist Liz Day. 
New accounts of a tightly controlled life emerged. One claims that a security company placed audio recording devices in her bedroom, for instance. Some accounts are dramatic enough that Britney wasn't sure anyone would believe her, Stark said. Consequently, she laid low for years. 
"She said she felt abused under the conservatorship and questioned whether the judge thought she was lying," Stark wrote in a statement. "Britney's speech motivated the people in this film to seek us out to share their stories — at great risk to themselves — because they felt compelled to back up what Britney was saying with evidence they had or moments they witnessed."
A security team member said Britney Spears' father hired him and others to keep a close eye on her
Former Black Box Security employee Alex Vlasov said he worked on Britney's security team for nine years. Vlasov said Jamie Spears hired Black Box to keep heavy tabs on his daughter in a breathtaking set of revelations. 
According to Vlasov, that includes firstly mirroring her iPhone activity with an iPad logged into her account. They had access to virtually everything, including private text messages and personal emails. 
Secondly, he claimed on camera that Mr. Spears and Black Box monitored Britney's communications for her "security and protection." Moreover, Vlasov said the company installed a listening device in her bedroom. 
"'Their reason for minoring was looking for bad influences, looking for potential illegal activity that might happen, but they would also monitor conversations with her friends, with her mom, with her lawyer Sam Ingham," Vlasov said in the documentary. "If there's anybody that should be off-limits, it should be Britney's lawyer." 
Vlasov added that Jamie Spears always involved himself.
"Her own phone and her own private conversations were used so often to control her," Vlasov claims. "I know for a fact that Jamie would confront Britney and say, "Hey why didn't you text this person?"' 
Vlasov said the listening device recorded over 180 hours of audio. It allegedly contains deeply personal interactions between Britney and her boyfriend and Britney and her two children. 
Jamie Spears does not deny the surveillance claims
For his part, Jamie Spears doesn't deny the surveillance. Britney's father has been at the helm of her conservatorship for 13 years. He previously accused her of being "mentally sick" in court documents and staunchly maintained that she needed his guidance. 
Britney repeatedly asked the court to immediately suspend him from the conservatorship, from which he benefited to the tune of millions. 
Per The Daily Mail, his attorney defended him against the Britney documentary's claims. The attorney said in a statement that the monitoring was "well within the parameters of the authority conferred upon him by the court."
Likewise, an attorney for Edan Yemini, President of Black Box Security, issued a statement.
"Mr. Yemini and Black Box have always conducted themselves within professional, ethical and legal bounds, and they are particularly proud of their work keeping Ms. Spears safe for many years," read the statement. 
But Vlasov had enough of what he saw. As a result, he agreed to talk on camera. "Just because you're in control doesn't give you the right to treat people like property. It didn't feel like she was being treated like a human being." 
Jamie Spears agreed to step down from the conservatorship and recently petitioned the court to end the legal arrangement. Britney's next court appearance is on September 29th. Consequently, Britney's life can presumably, eventually, resume as she wishes.