Britney Spears Wedding: Jamie Lynn Spears, Sons, and Parents Reportedly Not Attending
Britney Spears and Sam Asghari are reportedly getting married on June 9, 2022. The couple's remained mum about the details of the alleged wedding, but insiders noted that they're only inviting a small, intimate group of people. Additionally, it looks like some close family members of Britney's, like her sister, Jamie Lynn Spears; her sons; and her parents, aren't attending. Here's what to know.
Britney Spears's wedding to Sam Asghari is allegedly happening on June 9, 2022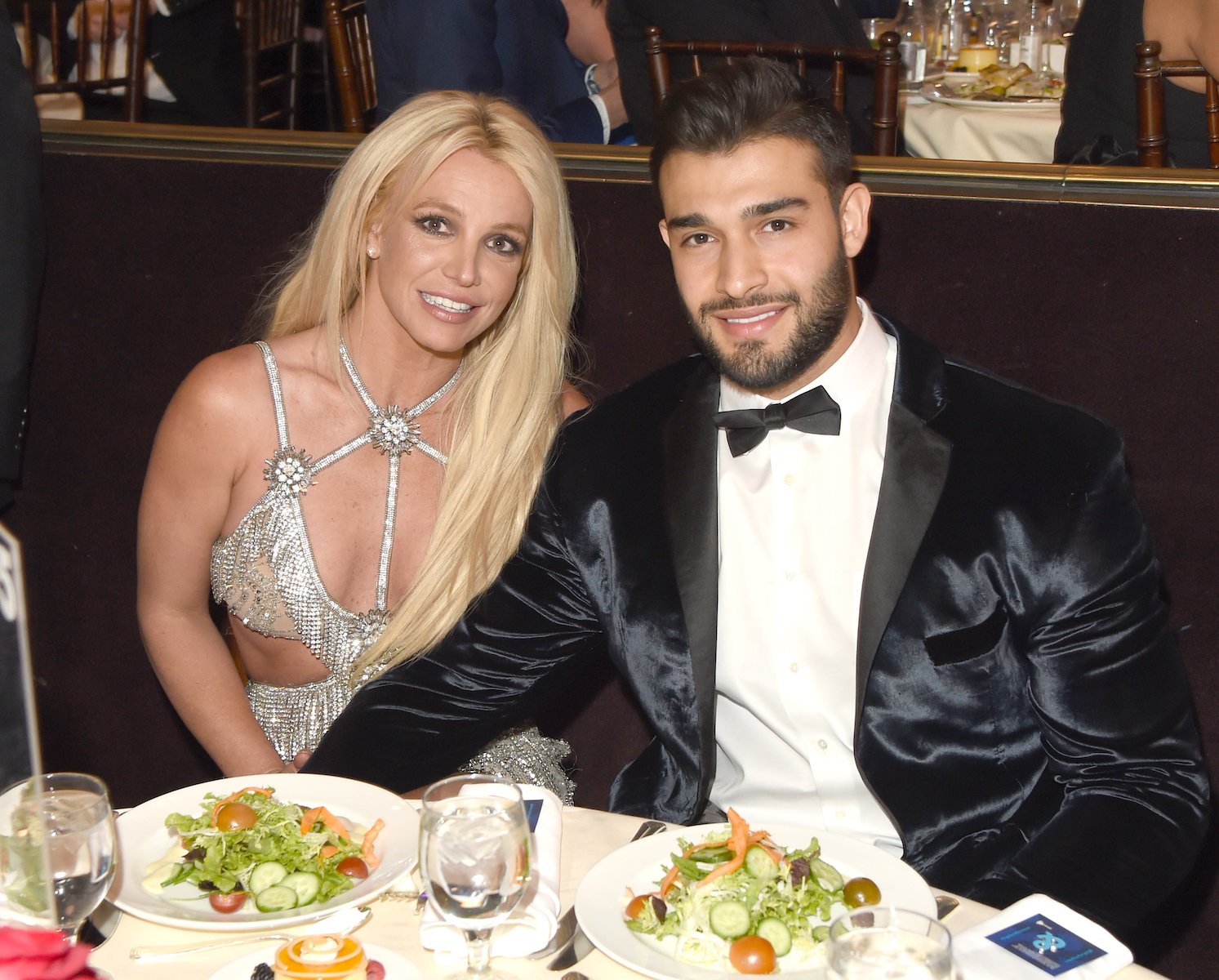 Britney Spears and Sam Asghari's wedding will reportedly happen on June 9, 2022, though the couple hasn't publicly advertised the date. According to People, multiple sources confirmed that the couple's having their wedding in Los Angeles. The couple's also only having about 60 guests in attendance.
Asghari got down on one knee for Spears nine months before the nuptials. They initially met back when Britney shot her music video for "Slumber Party" in 2016, and Asghari served as a dancer. After they finished shooting the video, Britney dug up his phone number five months later.
"I was like, 'He was really cute, this guy was really cute,' so I called him," Spears said. "He's just a really fun, funny person."
Asghari complimented Britney for her humbleness in multiple interviews. He also stood by her while she fought against the conservatorship her father reinforced for 13 years.
Her sons, sister, and parents allegedly aren't coming
Sam Asghari and Britney Spears' wedding appears quite intimate — and it seems significant people in Britney's life aren't coming. According to TMZ, Britney's two sons, Sean Preston Federline and Jayden James Federline, aren't attending.
TMZ notes Kevin Federline's attorney, Mark Vincent Kaplan, told the publication that Sean, 16, and Jayden, 15, won't attend the nuptials. "Although the boys will not be in attendance, Kevin and the boys are happy for Britney and wish her and Sam all the best going forward," Kaplan noted.
Additionally, Britney's sister, Jamie Lynn Spears, is reportedly not attending. Jamie Lynn and Britney had a public feud during Britney's conservatorship legal battle. In January 2022, Britney took to Twitter to call Jamie Lynn a "scum person."
"Jamie Lynn … congrats babe!" Britney tweeted. "You've stooped to a whole new level of LOW … So please, please stop with these crazy lies for these Hollywood books. NOW and only NOW I do know only a scum person would make up such things about someone …."
Britney also likely has a difficult relationship with her father, Jamie Spears, now that her conservatorship is finished. Her mother, Lynn Spears, seemed to stay out of many of the conversations about ending the conservatorship.
Is Britney Spears close to her brother? Bryan Spears is allegedly invited to the wedding
While Jamie Lynn Spears, Jamie Spears, Lynn Spears, Sean Federline, and Jayden Federline reportedly aren't attending Britney Spears' wedding, Britney's brother was allegedly put on the guest list. What's Britney's relationship with her brother, Bryan Spears, like?
Bryan is 4 years older than Britney, and it seems they have a good relationship, though Britney doesn't talk about him often. He works in the film and television industry and appeared more involved in Jamie Lynn's career than Britney's. Page Six reports Bryan didn't make many comments about Britney's conservatorship ending, though he later revealed his feelings while speaking on a podcast, People notes.
We look forward to hearing more about Britney and Sam Asghari's intimate wedding ceremony and who else was invited to the event.
For more on the entertainment world and exclusive interviews, subscribe to Showbiz Cheat Sheet's YouTube channel.
RELATED: Britney Spears Is Buying a New House After Landing a $15M Book Deal: 'It's Time For Change'