Britney Spears: Which of Her Hits Did She Actually Write?
One stereotype of pop singers is that they don't actually write their own music. However, Britney Spears actually wrote a few of her hits… just not most of them. Here's a look at which of her hits she penned herself.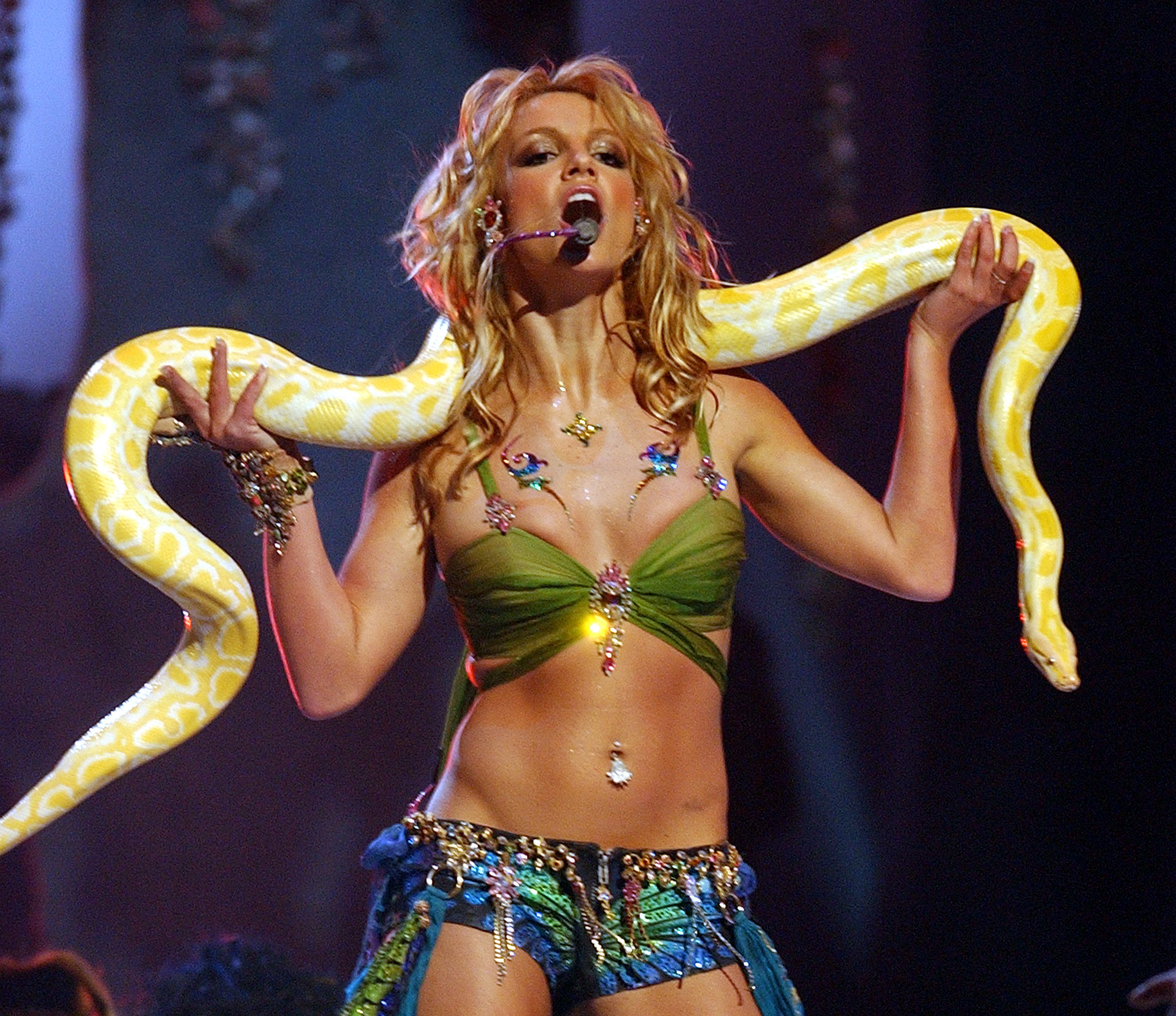 The time Britney Spears made a hit with someone who meant a lot to her
Spears has co-written dozens of songs over the years. It would take lots of time to catalog all of them. Here's a look at only the songs she co-wrote that reached the top 40 of the Billboard Hot 100.
When people think of early Spears songs, they think of dance-pop. Singles like "…Baby One More Time" and "(You Drive Me) Crazy" are fun dancefloor songs with an undeniable funky groove. However, the first hit Spears co-wrote is somewhat different from this.
RELATED: Miley Cyrus' Dad Felt Britney Spears Could Make His Daughter a Stripper
"Me Against the Music" has a heavy hip-hop influence that makes it different from the music Spears started out making. Interestingly, Spears co-wrote it. It also has a feature from Madonna. The track was a hit, although it was arguably overshadowed by another Spears/Madonna collaboration — their kiss at the MTV Video Music Awards.
Spears and Madonna's relationship was more than songs and PR stunts. "I don't listen to anybody," Spears told the Sun-Sentinel. "Nobody can tell me anything. I'm stubborn…. But I do listen to Madonna. For some reason I listen to her. I know that sounds really silly."
RELATED: Britney Spears: This 2000s Star Called Her 'Fake'
What advice did Madonna give to Spears? "I don't want to say," Spears admitted. "But it's nice to have somebody just to ask questions to. She's a visual artist and a deep artist as well. I like the way she thinks. I wish I could be inside of her head." She added "I like Madonna's career, and what she's done with her family."
The musically diverse hits Britney Spears wrote afterward
Proving her versatility as a songwriter, Spears' next self-penned hit was Everytime." "Everytime" is a low-key ballad with vaguely menacing production which sounds nothing like your usual Spears hit. However, Spears herself co-wrote it. 
RELATED: Britney Spears: Why There's a 'Titanic' Reference in 'Oops!… I Did It Again'
Several years passed before Spears wrote a song that reached the Billboard Hot 100. Then Rihanna released her smash "S&M." The original version of "S&M" is a solo song by Rihanna but a later remix of the song features vocals from Spears. The later version of the song reached No. 1 on the Billboard and it features a co-writing credit from Spears. 
Her most recent self-penned hits
Spears also co-write "Work B*tch." Of the hits she wrote, this is the first EDM song. It's very much a product of its era, a time when EDM acts like the Swedish House Mafia, Avicci, and Krewella found chart success. The final hit she co-wrote, "Make Me….," is a return to the sound of the R&B music she made earlier in her career.