'Britney Vs Spears' Director Says People Told Her They 'Absolutely' Would Not Talk to Her on Camera
For months, filmmaker Erin Lee Carr has dominated the Britney Spears documentary landscape. Driven by fan anticipation, the leadup to Netflix's Britney vs Spears has been intense. But in a new interview, the documentary filmmaker says not everyone is so enthusiastic. She had trouble getting people to talk to her about the Britney Spears conservatorship.
The Britney vs Spears director is a two-time Emmy nominee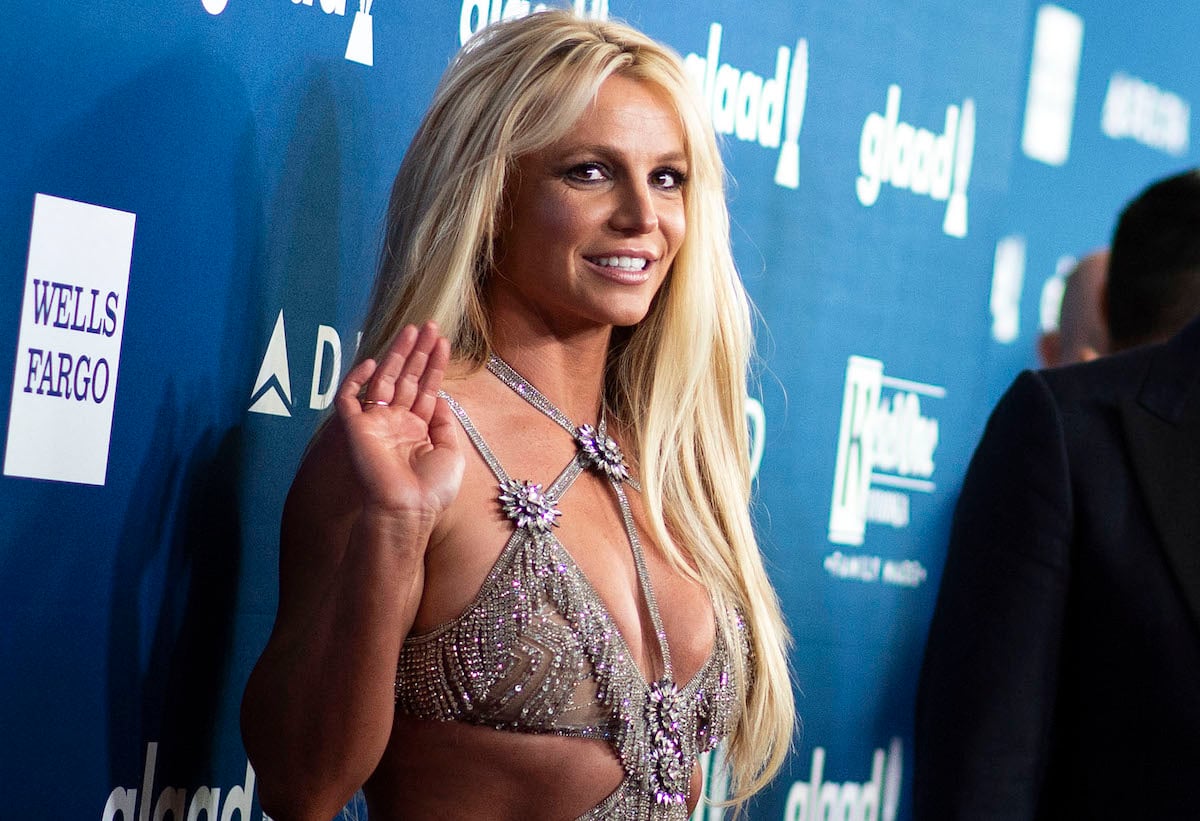 Erin Lee Carr enters the arena of Britney Spears conservatorship documentaries with significant experience. Her 2020 documentary Heart of Gold: Inside the USA Gymnastics Scandal gained critical acclaim and received Television Academy Honors.
In an interview with the Los Angeles Times, Carr says her experience making documentaries about women was essential to her approach to Britney vs Spears. 
"As a filmmaker who makes films about women, Britney Spears is one of the big stories," Carr explained. "She's an icon and a celebrated person but ended up somehow having the same legal rights as a minor."
It's a disturbing evolution from troubled young mother to complete subservience. Despite the fact that she is one of the most powerful celebrities globally, Spears somehow wholly lost her freedom after a series of highly publicized incidents in 2008. 
It certainly warranted some concern at the time. But how Britney lost 13 years of freedom, all her privacy, and millions of dollars to a single series of emotional incidents is, in Carr's words, "a mystery." That's essentially what drives Britney vs Spears.
"It was just a pervasive mystery of what happened to this really good person," Carr told the LA Times. Carr's documentary explores the legal drama surrounding the conservatorship that put her father in control of her finances, health management, and business dealings.
Carr tried to get interviews with people who might have knowledge of Britney Spears' situation
Carr knew she needed to get people to tell their stories about the iconic pop star. But she told the newspaper that it was more difficult than she expected.
"So I very naively was like, 'Well, maybe I can figure it out,'" she said. "I called an industry insider at the beginning, and the person was like, 'Yeah, good luck getting anyone to talk. It's not gonna fly. It's this story that nobody talks about.'"
Some might be motivated by such a challenge. However, Carr admits she was not. Consequently, she panicked. 
"I remember feeling panicked," Carr said. "People think that everybody in Britney's life is trying to get their five minutes in the sun, and it just couldn't be farther from the truth."
Instead of flocking to the camera to tell Carr what they knew for Britney vs Spears, the people she contacted seemed to disappear. As a result, her job got more challenging. 
"People don't want to return your phone calls," she said. "Some of the people that I really wanted that had not spoken before — they were like, 'Absolutely not' or just didn't respond. I've made things without access before, but you need other people if you don't have access to the main person. And Britney, at the time, had never spoken about the conservatorship."
Carr wanted an interview with the pop star for the documentary 
Britney Spears seems to have been aware of the Netflix documentary for some time. Her fans alluded to a top-secret documentary known only as "Project Red." Britney herself posted red-themed content to Instagram. It was a story in itself. As a result, anticipation for Britney vs Spears ran even higher. 
Carr admits that it crossed her mind to speak to Britney herself. I always hoped and dreamed and wished and prayed to the documentary gods," she told the LA Times. "I tried to contact her repeatedly. But I had to sit with the understanding that it was unlikely ever to happen."
With or without Britney's involvement, the documentary is ready to roll. Poised to drop one day before Britney's pivotal conservatorship hearing on September 29, 2021, fans are watching and waiting for Britney vs Spears. 
RELATED: Britney Spears Was Under Surveillance in Her Bedroom, Says Witness in New Hulu Documentary